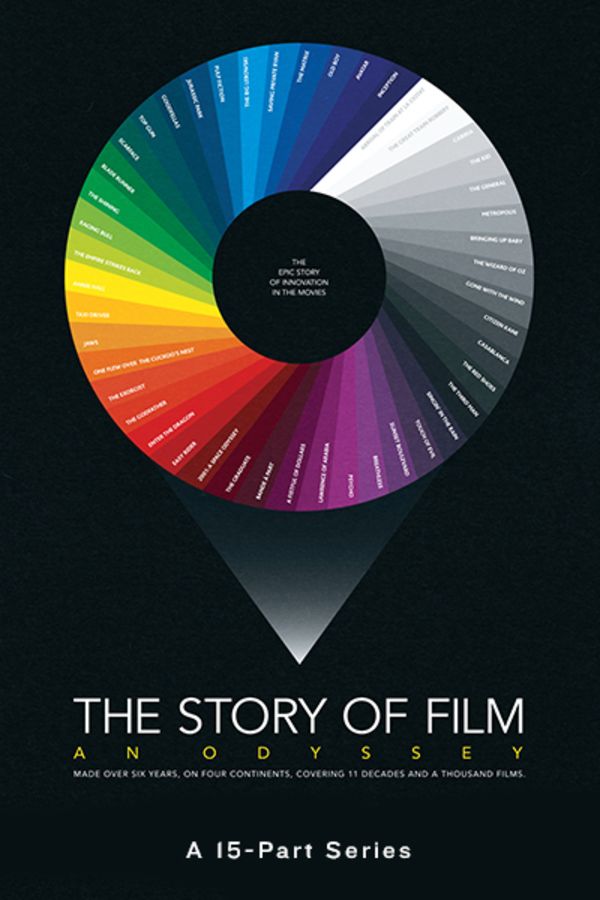 The Story of Film: An Odyssey
Movies have been a deeply important part of our cultural life since the early 20th century. In Mark Cousins' extraordinary 15-part series THE STORY OF FILM, the Irish cinephiliac traces, expands, and refines the history of motion pictures from their dual inception in New Jersey and France in the late 1800s to the digital age of today. Along the way, Cousins takes us around the globe, from Hollywood to Scandinavia to Japan to India to Iran, diving deep into the films of well known masters like Erich von Stroheim, Satyajit Ray, Alfred Hitchcock, Orson Welles, Jean Luc Godard, David Lynch and Andrei Tarkovsky, as well as shining a spotlight on lesser known filmmakers whose work is often written out of mainstream cinema narratives due to racism and our tendency to focus only on Hollywood and French cinema history. Cousins' deep, encyclopedic knowledge of movie history and theory makes this one of the most powerful, complex, and at-times breathtaking studies of the art of cinema ever made.
Member Reviews
It enriched my life and confirmed my view that cinema in the 20th Century is our equivalent of the Renaissance for art. I watched all 15 episodes in a marathon binge. I couldn't stop!
Amazingly narrated and detailed.
Excellent, insightful. A good part of Sundance documentary collection.