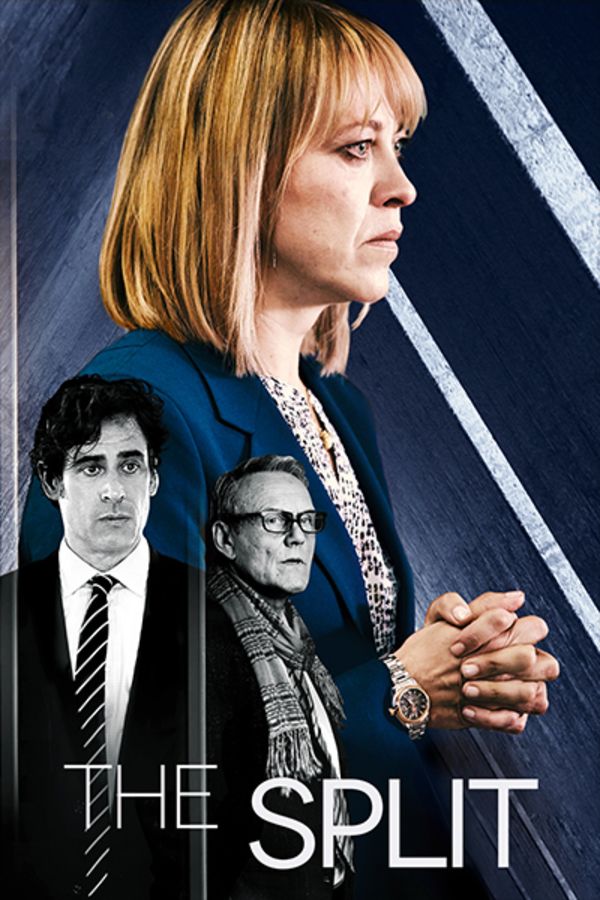 The Split
If you loved The Good Wife, you'll love The Split; an emotionally charged, fast paced, and masterfully acted drama that follows the Defoes - a family of all-female lawyers at the heart of London's fast-paced and emotionally charged divorce circuit.Esteemed divorce lawyer Hannah (Nicola Walker – UNFORGOTTEN, LAST TANGO IN HALIFAX) quits the family firm when her mother, Ruth refuses her promotion. Landing at a rival firm alongside old flame Christie, Hannah navigates scandalous affairs, big-figure settlements and relationship battles.
Member Reviews
Finished it in one evening! Loved it!
Nicola brilliant, as always - doesn't disappoint! Full spectrum of emotion and characters. Hearing London Grammar bring it to a close, brought me to tears. Bring on season 2.
Wow! Simply wow, sadly relatable to many and just gut wrenching at times- causing you to feel you need to yell out your own "non-solicited" advice. Must have more. I'm rooting for Nathan and the marriage however the hot-factor of Christie is always pulling at me. Still, a sense of my own moral code is saying, the kids Hannah!!!! And you still have something to work with in your neglected Nathan. He is a liar, for fear of getting caught but he truly desires to make the marriage work and wants to start again. Christie- you should be ashamed!!! Home wrecker!!!