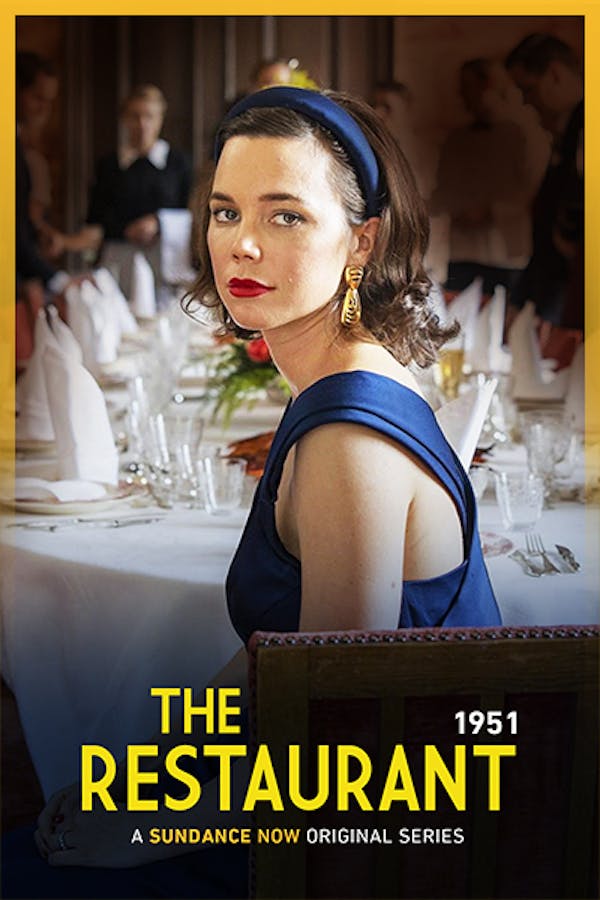 The Restaurant
Monday May 7, 1945 – the Second World War finally comes to an end and a new, brighter future beckons. In the midst of central Stockholm celebrations, two strangers come together with a quick kiss, parting company immediately after. Upper-class girl Nina and kitchen hand Calle don't yet know that their brief encounter will come to have tumultuous consequences. Witness the series that drew comparisons to DOWNTON ABBEY and immediately became one of the most successful Swedish shows ever.
Member Reviews
What is with season 4...that is not a new season....I kept going back thinking I was on the wrong episode. What's up on this????
Quite entertaining, no dubbing needed, hearing the Swedish language is nice, subtitles are enough to follow the storyline, having a season 5 would spoil the whole story, and charming, lovely ending. Great actors!Enjoyed it a lot, thanks
Fantastic! Big surprise. Thank you. Need Season 5.
Much like so many other period dramas coming out now, it relies on cookie cutter and stereotypical characters to captivate the watcher. It is a soap opera with better production value. Why not focus on the the interesting parts of the period/industry which is given so little time, like the small sub plot of LGBTQ and workers rights? Sadly this gets a bit predictable after only a few episodes.
they need to dub this in English .. it gets old watching and reading after a couple of episodes .. I watch a lot of foreign film and feel the same way about all of it .. just would be nice .. series is good