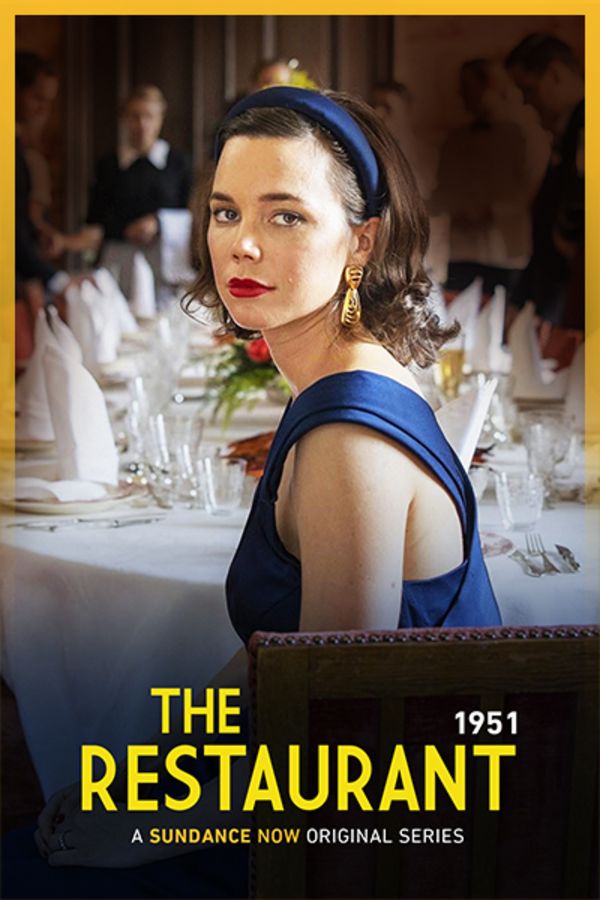 The Restaurant
Monday May 7, 1945 – the Second World War finally comes to an end and a new, brighter future beckons. In the midst of central Stockholm celebrations, two strangers come together with a quick kiss, parting company immediately after. Upper-class girl Nina and kitchen hand Calle don't yet know that their brief encounter will come to have tumultuous consequences. Witness the series that drew comparisons to DOWNTON ABBEY and immediately became one of the most successful Swedish shows ever.
Member Reviews
Why do the names of people who write member reviews keep changing? I wrote a couple and if I come back a few weeks later, the name I used is completely different. For example, there are currently four reviews by "Gemini614." One of them is mine and this is the third name that's been used. I didn't choose any of them. So weird! I know this isn't a review and should be on a message board, but it's creepy.
Watched it all so obviously it held my interest. However, it strikes me that there was clearly a cultural and political agenda to the themes in the plot. All the men were flawed. All the women, with the possible exception of Ester, were written so as to sympathize with them and to be giddy for their courage and meteoric rise. Even the drug addled dillattente played by Heeda
I absolutely love The Restaurant! Brilliant acting and classic drama. Naturally I'm hoping for a season three and beyond. Sundance, bring it on.
Season Three is playing on SVT, a Swedish Channel, but there is no way to translate it. I wish there was a way to find out when it will come to Sundance!
I LOVED this series! Please, please bring another season! I'm going to miss all these people, and we LOVE Stockholm and Sweden.