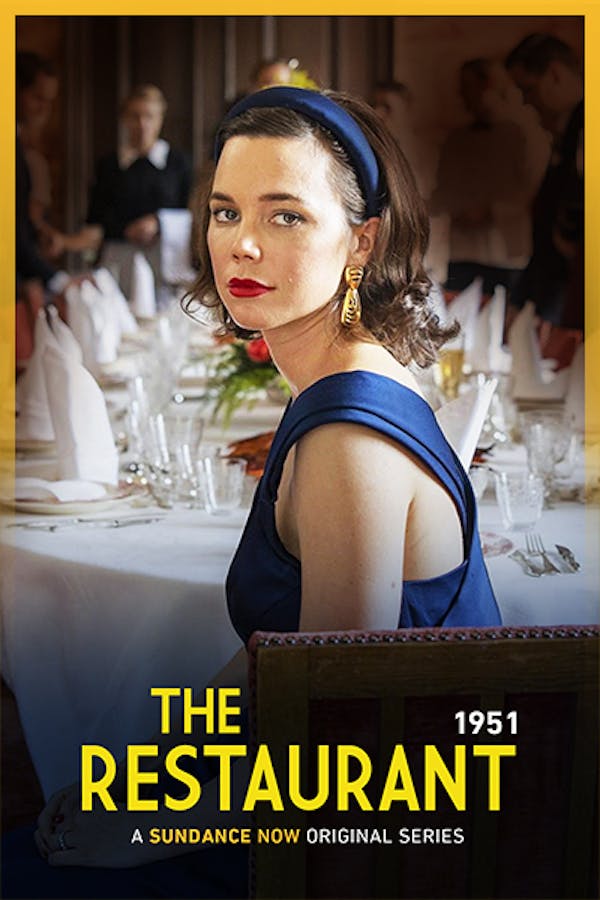 The Restaurant
Monday May 7, 1945 – the Second World War finally comes to an end and a new, brighter future beckons. In the midst of central Stockholm celebrations, two strangers come together with a quick kiss, parting company immediately after. Upper-class girl Nina and kitchen hand Calle don't yet know that their brief encounter will come to have tumultuous consequences. Witness the series that drew comparisons to DOWNTON ABBEY and immediately became one of the most successful Swedish shows ever.
Member Reviews
they need to dub this in English .. it gets old watching and reading after a couple of episodes .. I watch a lot of foreign film and feel the same way about all of it .. just would be nice .. series is good
I'm loving this series so far! For new watchers, I recommend watching season 4 after season 1. It fills in the huge gap in time/plot between seasons 1 and 2.
Love this series, but won't be watching season 4. Don't wanna go backward. I liked where things were heading at the end of season 3. Hoping for forward movement through the '70s and beyond in season 5!
Season 4 is truly wonderful, but sundance get your act together!!! - it appears that episodes 3 and 4 are incorrectly sequenced, which kind of spoils what would have been a fantastic ending.