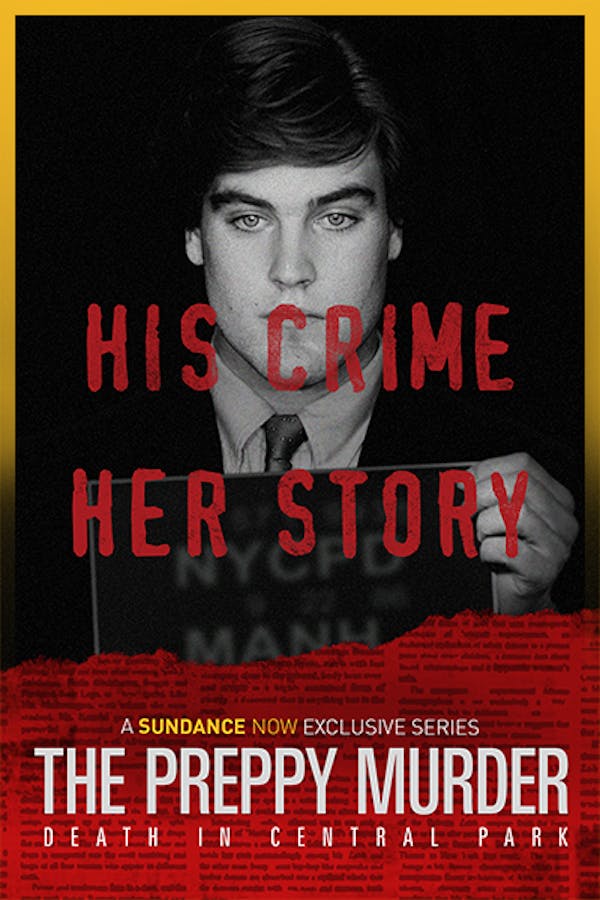 The Preppy Murder: Death in Central Park
This timely and emotionally-charged documentary series vividly reexamines one of the most sensational crimes in recent American history; the brutal 1986 murder of Jennifer Levin at the hands of Robert Chambers. A case that infamously came to be known as The Preppy Murder. Using exclusive interviews and never before seen footage, The Preppy Murder looks into the circumstances that made the story unfold the way it did. America's untamed ambition in the mid-1980s, the rarefied lifestyle of New York's privileged prep school kids, sexism, elitism, an all-out tabloid media war that blamed the victim and an imperfect justice system.
Member Reviews
Can't watch anything because they won't fix my account. Paid all this money for a year upfront just for it to keep asking me to buy a membership and then tell me I already have one. Work your kinks out and fix my account! This is total BS!
I just wanted to watch this doc cuz it sounded really interesting plus I'm stuck home (quarantine blues) but this is gonna be my last day here cuz I'm just here for the free subscription lmaooo peace out y'all :,) :,)
Really is an interesting story; but it is told so poorly in this docu-series. The direction and editing is truly awful and the same pieces of information are repeated verbatim multiple times to the point where it becomes an annoyance. This could have EASILY been three, clean cut and direct episodes that told the same unfortunate story but this series opts to milk it repeatedly with intent to "shock" the audience without providing any sort of fulfilling substance.
Great to get the details behind the scenes of what really went on. Very good series. BUT...I too am in Canada, and I am aware of copyrights and all that and am assuming that is why we get the content later than the USA, but our money is taken just as quickly, so we should be getting the content just as quickly...It is frustrating and I wonder if I might be better off just paying you for a month every now and then to catch up with my favs since I don't get the same release dates. What's the point of paying you to hear about what the other side of the border is getting before me. We are not in the third world here.