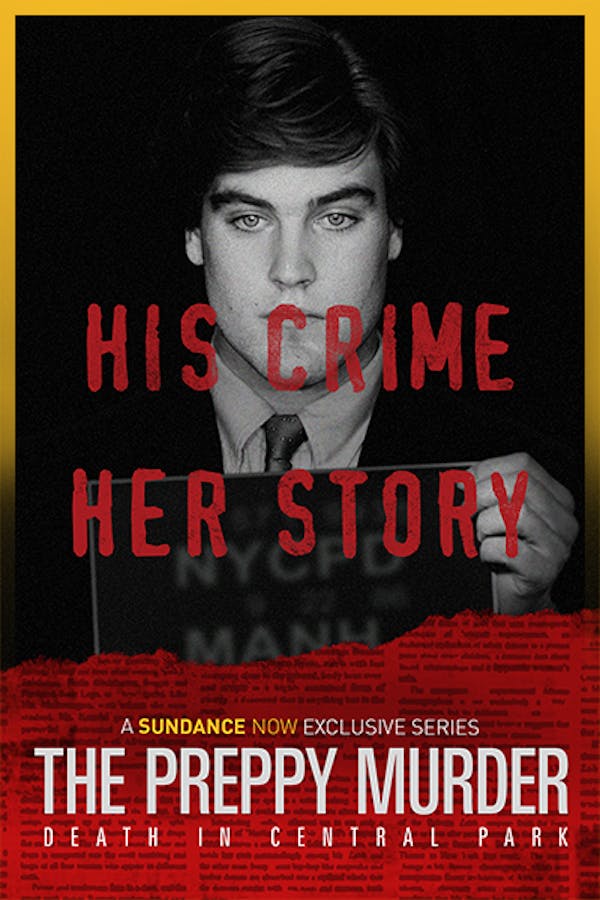 The Preppy Murder: Death in Central Park
This timely and emotionally-charged documentary series vividly reexamines one of the most sensational crimes in recent American history; the brutal 1986 murder of Jennifer Levin at the hands of Robert Chambers. A case that infamously came to be known as The Preppy Murder. Using exclusive interviews and never before seen footage, The Preppy Murder looks into the circumstances that made the story unfold the way it did. America's untamed ambition in the mid-1980s, the rarefied lifestyle of New York's privileged prep school kids, sexism, elitism, an all-out tabloid media war that blamed the victim and an imperfect justice system.
Member Reviews
Conflicted watching this, want to get the story but Fairstein is the woman who coerced confessions from the 5 innocent black boys in the central park jogger case (all 5 are now exonerated and were paid $41 mill by the state of NY because of the horrors they went through) and stood by her wrongful conviction after these innocent boys went to prison for 6-13 years. Just 3 years after this. She withheld evidence and falsified the story to make sure young black men went to prison. She is a monster.
Can't watch anything because they won't fix my account. Paid all this money for a year upfront just for it to keep asking me to buy a membership and then tell me I already have one. Work your kinks out and fix my account! This is total BS!
I just wanted to watch this doc cuz it sounded really interesting plus I'm stuck home (quarantine blues) but this is gonna be my last day here cuz I'm just here for the free subscription lmaooo peace out y'all :,) :,)
Really is an interesting story; but it is told so poorly in this docu-series. The direction and editing is truly awful and the same pieces of information are repeated verbatim multiple times to the point where it becomes an annoyance. This could have EASILY been three, clean cut and direct episodes that told the same unfortunate story but this series opts to milk it repeatedly with intent to "shock" the audience without providing any sort of fulfilling substance.