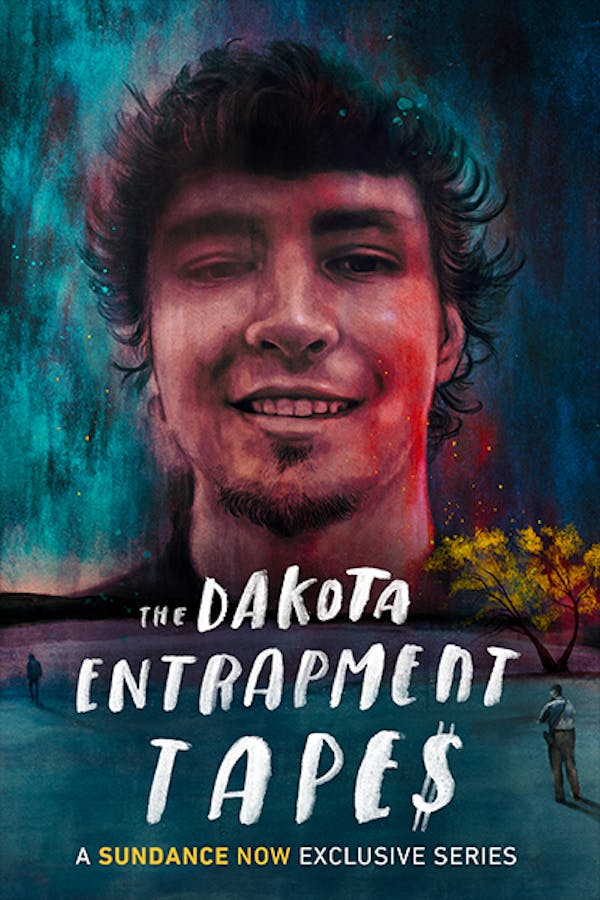 The Dakota Entrapment Tapes
In a sleepy North Dakota town, where the crime rate is so low people often don't lock their front doors, 20-year-old college student Andrew Sadekmysteriously disappears and is found dead almost two months later. His family and friends are shocked to discover he was living a double life. Even more so, that it was against his will.
Member Reviews
Really good documentary, it's also really sad what happened to this boy & his family!
it's time to hold law enforcement accountable. no wonder we have so many drug problems when law enforcement is using kids to do their job. God bless the parents.
Interesting content worth watching. Thought provoking.
God that just breaks my heart. Not one but two sons died. And that devil of a man Webber needs to be held accountable. He had something to do with this. God bless the family and friends of Andrew and his brother.
Teach your kids, repeatedly, to be courteous but smart about their constitutional rights. Tell them to ask for warrants, and to use their phones to record incidents with police. Teach your kids to ask for a lawyer and to keep their mouth shut until one arrives.tell them to ask if they are under arrest. If they aren't they are allowed to leave. If they are offered "deals" by officers they should ask for a representative of the District Attorney's office because they are the governing body to hold the power to make deals. Ask for supervisor and ask for your phone call. Say, "no comment "and no matter how scared you are, tell them they will get through it even if it's hard to maintain their rights in the face of authorities who are lying to them. This poor kid, I can't say enough about how sorry I am for what happened him because he was so afraid of someone sworn to "protect and serve." I know there are good officers, but folks like this fake murdering wannabe spread their approach to their job to their coworkers, detainees and their own families.We have seen the surface of corruption in law enforcement. Sometimes it's from gross philosophical agendas; just as some of it comes from underfunded forces left to find ways to prove that more money is needed. It's a joke among the public, cops pulling people over to meet their quotas. What if there were enough officers to help people proactively instead of perpetually reacting and showing up while crimes are in progress or already over? A lot of things are working here in America and many people have great ideas for change that might be worth trying!