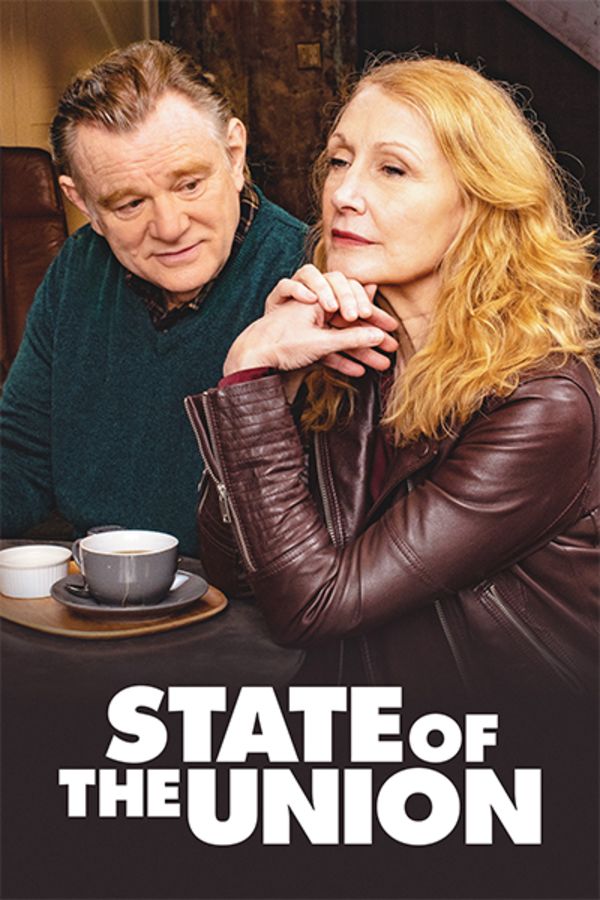 State of the Union
From the brilliant mind of Nick Hornby (Brooklyn, Fever Pitch) comes a series of ten ten-minute episodes about contemporary relationships. Each episode is set in a pub immediately before Tom (Chris O'Dowd) and Louise (Rosamund Pike) have their weekly marital therapy session. Tom and Louise banter and bicker, spar and spat but as blame and guilt get dealt out, an energy re-emerges in their partnership. With each successive episode, a jigsaw puzzle comes together of how their lives were, what drew them apart, and what may draw them together again. Now the recipient of three Emmy Awards including Best Short Form Series and for the performances of both Chris O'Dowd and Rosamund Pike.
Member Reviews
Without a doubt, the best series I've watched in years!!! For me, it felt like real life or at least the real life of people who analyze everything. It felt like a true picture of marriage (both the said and the often unsaid). I hope there will be a "Season 2."
Great show. It feels somehow reassuring to me. I'd really like to see some outtakes in a separate episode.
Fun with Chris & Rosamunde! The setting, her clothes, their witty repartee. The messiness of relationship. All the makings of good cinema.
Ditto to all the accolades. A screen fantasy of a clever writer's imagination! Not at all realistic, but entertaining none the less. In the real world of marital discord, if two people could communicate this honestly while sitting in a pub no counselor would be needed. The language and tone of Tom and Louise did not reflect the insecurities and anxieties they each had.
10 minutes is about as much I can stand of these two and their insipid banter