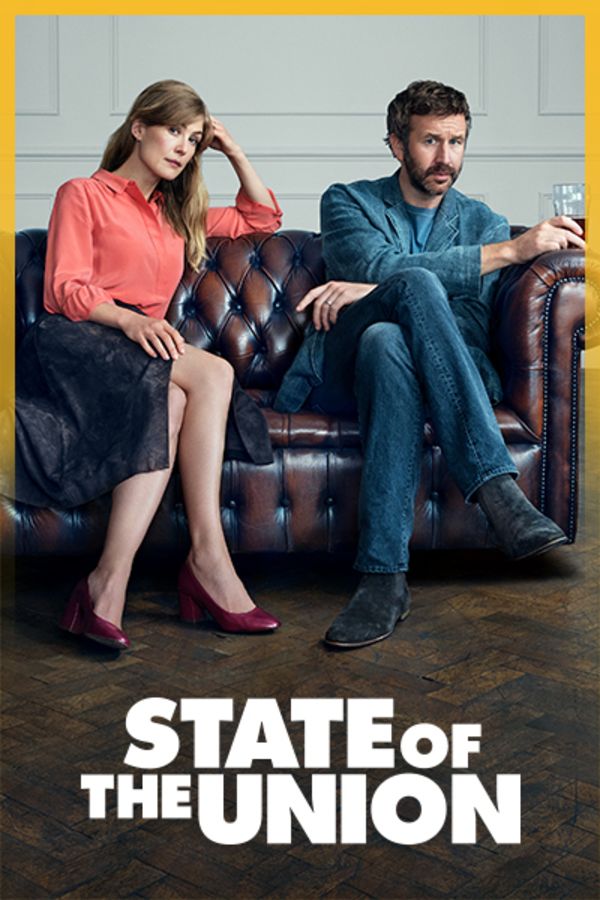 State of the Union
From the brilliant mind of Nick Hornby (Brooklyn, Fever Pitch) comes a series of ten ten-minute episodes about contemporary relationships. Each episode is set in a pub immediately before Tom (Chris O'Dowd) and Louise (Rosamund Pike) have their weekly marital therapy session. Tom and Louise banter and bicker, spar and spat but as blame and guilt get dealt out, an energy re-emerges in their partnership. With each successive episode, a jigsaw puzzle comes together of how their lives were, what drew them apart, and what may draw them together again. Both Chris O'Dowd and Rosamund Pike have received Emmy Nominations for their performances.
Member Reviews
Absolutely perfect! The simplicity of this made it even more so. Love the characters. Well done!
Just simply absolutely perfect. A fine example of brilliant writing and acting beyond compare! Very, very well done! More please.
rings true, if only real couples could talk things through this civilly there would be more harmony and less divorce. It was amusing and thoughtful. The acting was TOPS!
Loved it! I binge watched it all and wish there was more. Can't wait for the story to continue.
Terrific writing and acting. Looking forward to more episodes.