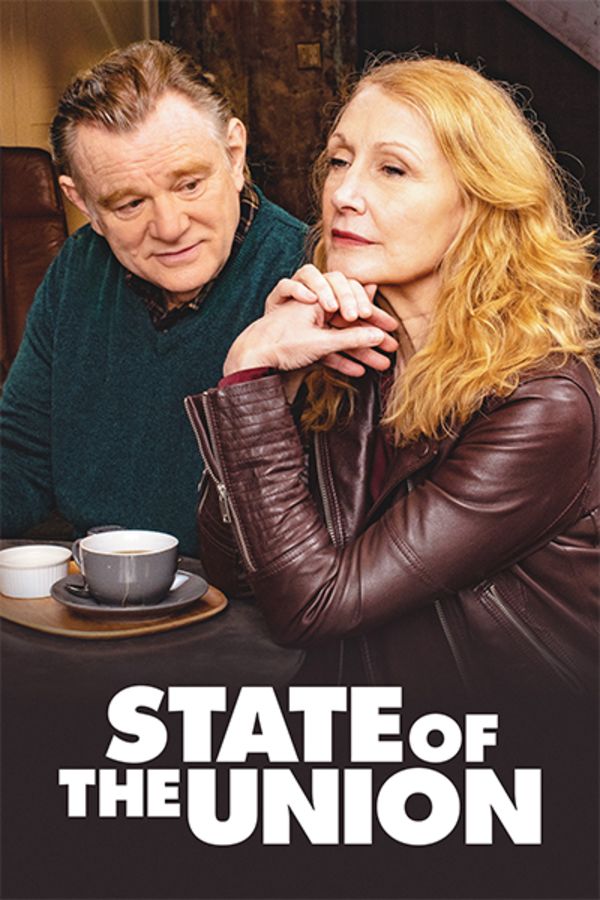 State of the Union
From the brilliant mind of Nick Hornby (Brooklyn, Fever Pitch) comes a series of ten ten-minute episodes about contemporary relationships. Each episode is set in a pub immediately before Tom (Chris O'Dowd) and Louise (Rosamund Pike) have their weekly marital therapy session. Tom and Louise banter and bicker, spar and spat but as blame and guilt get dealt out, an energy re-emerges in their partnership. With each successive episode, a jigsaw puzzle comes together of how their lives were, what drew them apart, and what may draw them together again. Now the recipient of three Emmy Awards including Best Short Form Series and for the performances of both Chris O'Dowd and Rosamund Pike.
Member Reviews
Thesse short episodes are amazing. SO much happens! The actors are wnderful,Seeing it all unfold in short bursts is brilliant.
Just the perfect show to keep you wanting to know more ! I love listening to these two talk ... it's just amazing !
I like some shows. I love other shows. This show brings me so much joy that I'd quite happily move into the town where these characters live and hang out at the same pub with them! The characters are realistic and believable. They interact as people do when they're with trusted friends or companions: Their guards are down, they gossip and eavesdrop and say mean-spirited things and outright laugh at others. These actors are funny anyway, but give them great material, and it's gold! Thanks!
Love this - short & sweet series. Something different.
Wow just wow! Superb acting and very well written can't wAit to watch more