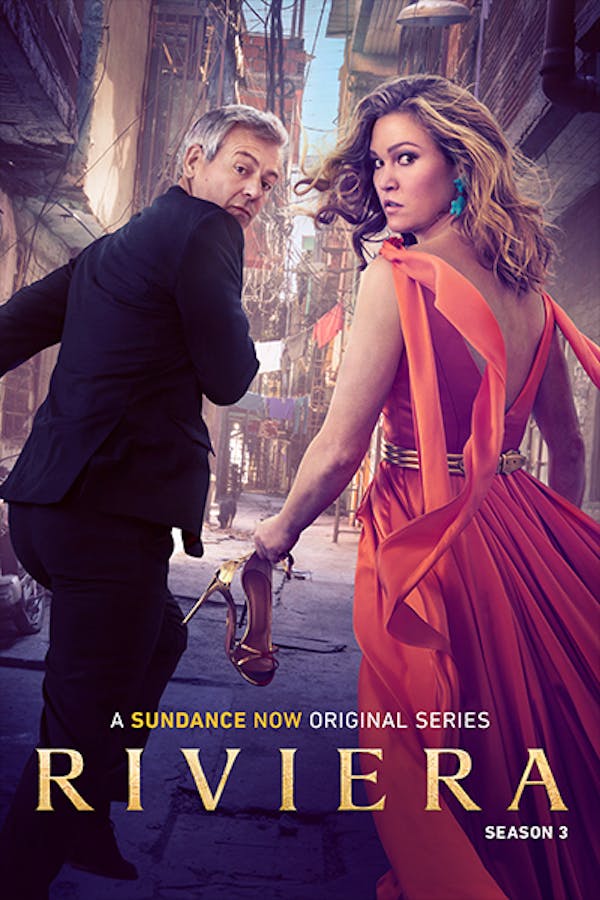 Riviera
**New Episodes Every Thursday** Julia Stiles returns for the third series of the sumptuous Sundance Now Original Series, joined by new cast member Rupert Graves and returning cast members Poppy Delevingne and Jack Fox. A year has passed since the explosive finale of the last series, and Georgina (Stiles) has abandoned the cursed Riviera, leaving all its devastation and damage behind to start a new life. Now a rising star in international art restitution, she has reinvented herself as Georgina Ryland, travelling the world with charismatic new ally Gabriel Hirsch (Graves), as they attempt to unravel a gilded conspiracy involving stolen artworks that will take them from Venice to Argentina.
Member Reviews
Absolutely love the show. I enjoy the twists and turns and trying to figure out the puzzle of all the relationships. However, I was a little disappointed with the 3rd season in that most of the characters from seasons 1 & 2 seem to be gone. I'm still hoping that more of them will make a re-appearance in season 3
I had enjoyed seasons 1 & 2 because of the Clios family/drama that family brought. I know Daphne n Nico are half Clois but it's not the same w/o Adrianna, the mother, and Kristoff. I will try to stick with it even though I don't like Georgiana's new partner. They need to bring the Clois's back. It's not as exciting or thrilling without them. It's just not. We got to know them for 2 seasons then they take almost the whole family away. It's just not good. I am not happy about that.
I just finished BINGE watching Season 1, and cant wait to watch Season 2!!!!! Hope its stays just as awesome!!!
well i hope they are not going to end it there love it want more