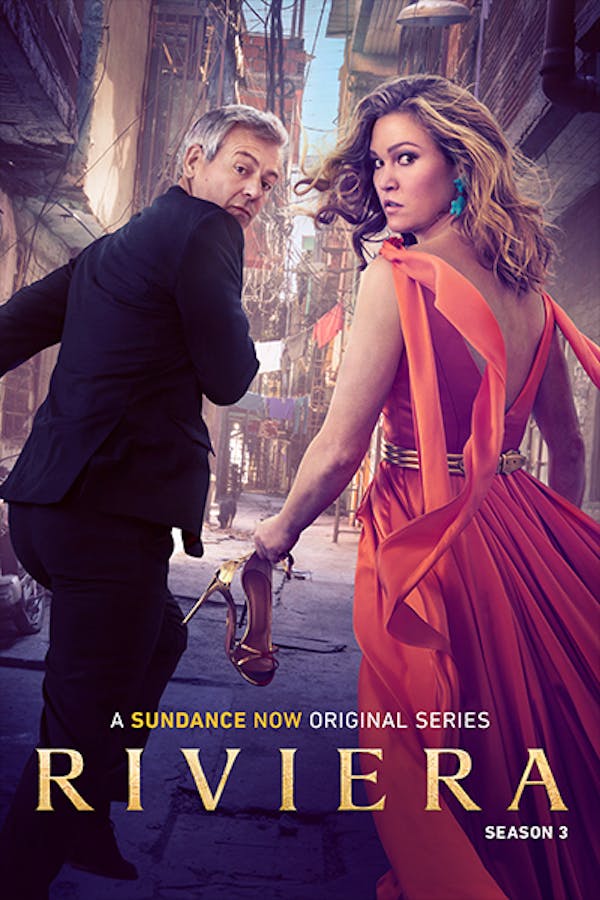 Riviera
Julia Stiles returns for the third series of the sumptuous Sundance Now Original Series, joined by new cast member Rupert Graves and returning cast members Poppy Delevingne and Jack Fox. A year has passed since the explosive finale of the last series, and Georgina (Stiles) has abandoned the cursed Riviera, leaving all its devastation and damage behind to start a new life. Now a rising star in international art restitution, she has reinvented herself as Georgina Ryland, travelling the world with charismatic new ally Gabriel Hirsch (Graves), as they attempt to unravel a gilded conspiracy involving stolen artworks that will take them from Venice to Argentina.
Member Reviews
A "B" series at best. Script was lame.
Season 3 was not well written.
would have been great if i was able to watch the last few minutes of an episode. if i missed it because say, kids, you can re watch an episode.
I liked the series and did watch the whole thing, but the writing was horrible and simplistic. Looked kind of rushed. Good actors....could have done more with them