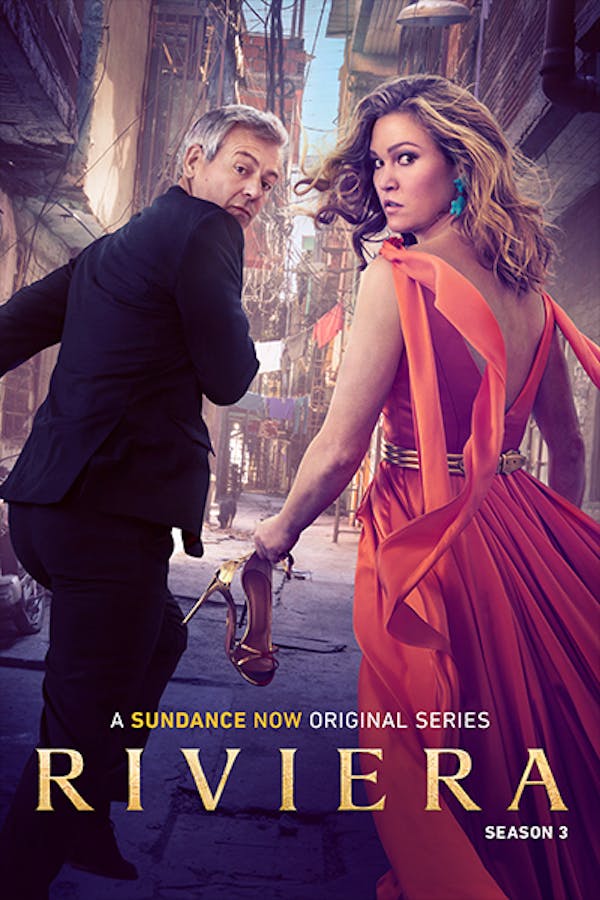 Riviera
Julia Stiles returns for the third series of the sumptuous Sundance Now Original Series, joined by new cast member Rupert Graves and returning cast members Poppy Delevingne and Jack Fox. A year has passed since the explosive finale of the last series, and Georgina (Stiles) has abandoned the cursed Riviera, leaving all its devastation and damage behind to start a new life. Now a rising star in international art restitution, she has reinvented herself as Georgina Ryland, travelling the world with charismatic new ally Gabriel Hirsch (Graves), as they attempt to unravel a gilded conspiracy involving stolen artworks that will take them from Venice to Argentina.
Member Reviews
I feel Julia is an amazing actor she is very convincing in this series bravo!!!!
very interesting series so many twists and turns i hated for it to end
No wonderful but seasons 1 and 2 were entertaining. However, season 3 was really awful.
Julia Stiles has always beemn a favorite and she does an awesome job. I have been enjoying all seasons and looking forward to season 4. her attire on all seasons are fire. Season 1 & 2 were my favorite and I wish I knew how the clios family were doing. I especially love how all the different languages she speaks are so good. I am just ready for season 4..