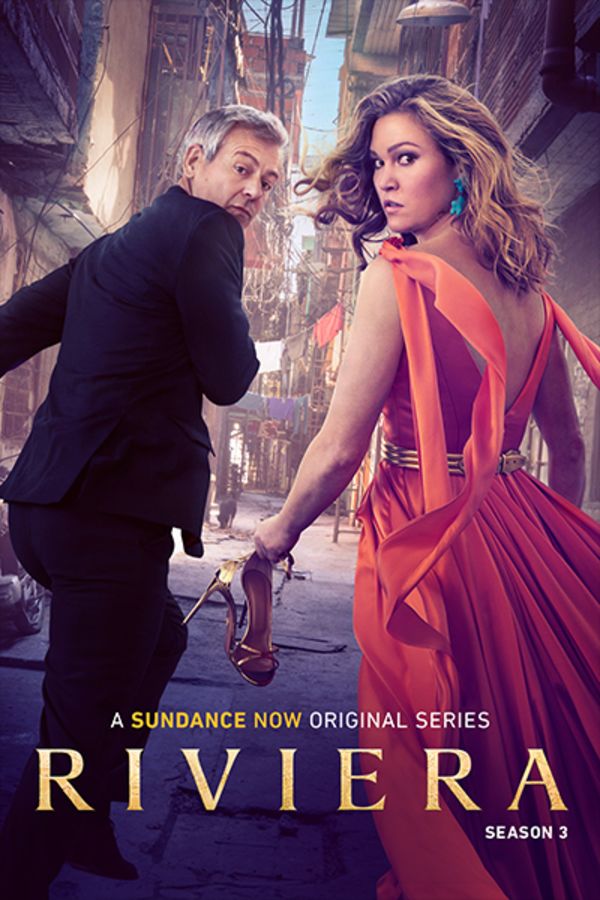 Riviera
The Riviera has never been so tempestuous… The dazzling second season picks up in the immediate aftermath of the explosive first season finale, where the Clios family is faced with the death of one of their own. Only this time, the blood is on Georgina's hands. As she tries to find a way to live with her crime, secrets from her past wash up on the sandy shores of the Cote d'Azur that force her to explore her turbulent childhood against her will. Torn between her past and her present, can Georgina navigate her way to safer waters or will she lose her place in a world that she has grown to control?
Member Reviews
I loved this so much - the dreamy setting, the plot twists, and of course the wardrobe! I was googling every single outfit! When is season 3 being released? I need to know what happens next!
I love this show. The locations are to die for. I love the story. Aside from some continuity issues, this show is excellent!! Where is season 3?!!! I have watched this twice waiting for season 3 to begin!!!
Absolutely love this show, can't wait for season 3
I bought my subscription because of the ads for Riviera, it looked great and I love sumptuous backdrop and lifestyle in a binge sess. I am left wondering, Who Hired Julia Stiles for this role??? She is of singular face, in every scene her non-emotive features added nothing and there was no chemistry with anyone on screen. I'm sorry but she was not beautiful enough to be believable. I also need to mention that it was distracting that she had so much difficulty walking in those stilettos. Very awkward. I've enjoyed her in other roles but in this one? She made the series unenjoyable and I stopped watching.