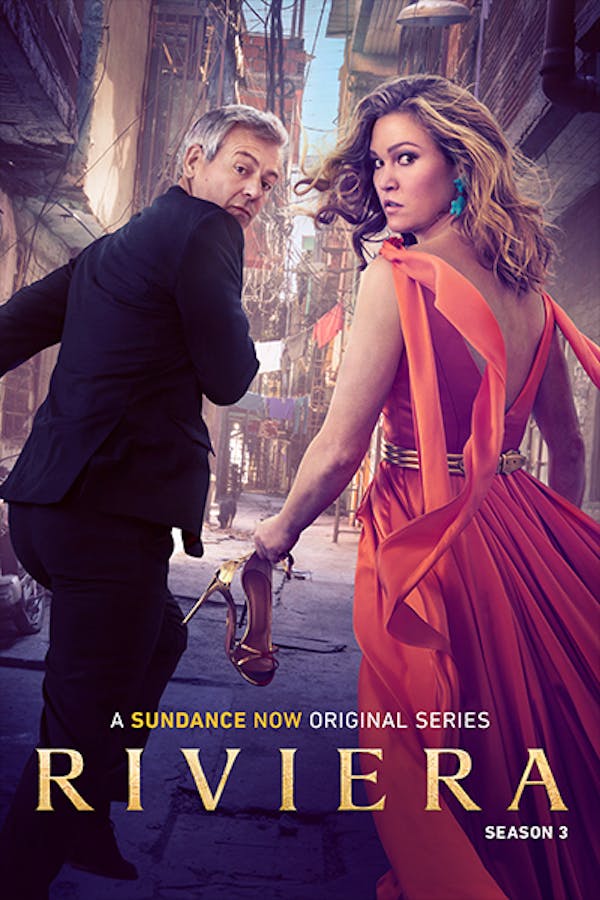 Riviera
Julia Stiles returns for the third series of the sumptuous Sundance Now Original Series, joined by new cast member Rupert Graves and returning cast members Poppy Delevingne and Jack Fox. A year has passed since the explosive finale of the last series, and Georgina (Stiles) has abandoned the cursed Riviera, leaving all its devastation and damage behind to start a new life. Now a rising star in international art restitution, she has reinvented herself as Georgina Ryland, travelling the world with charismatic new ally Gabriel Hirsch (Graves), as they attempt to unravel a gilded conspiracy involving stolen artworks that will take them from Venice to Argentina.
Member Reviews
Seasons 1 & 2 excellent plot, locations and cast. Season 3 forgettable, plot makes no sense, new cast members amateurs ? Locations excellent with the exception of Buenos Aires portrayed as a highway divided slum is a disaster full of cliches. Please no more seasons unless you go back to what made the 1 & 2 great.
Very interesting keeps you wanting more
Loved this series! This story was awesome, loved all the actors!
Loved this show from the start. Season 1 was great! Loved the story, locations, and fashion. In season the writing was a little disappointing. They redeemed themselves in Season 3 with the storytelling, although the art aspect is missing in the later episodes of Season 3. Also, the fact that the story circles around Argentina a lot during this season and not the riviera anymore, I think is too far away from what the show is about.
Loved the first two seasons with the glamorous Rivera as a star also! Started getting sloppy once they went to Paris and South America. Definite change of writing? Disappointed with lack of information for new episodes as to where to watch and when they are available.