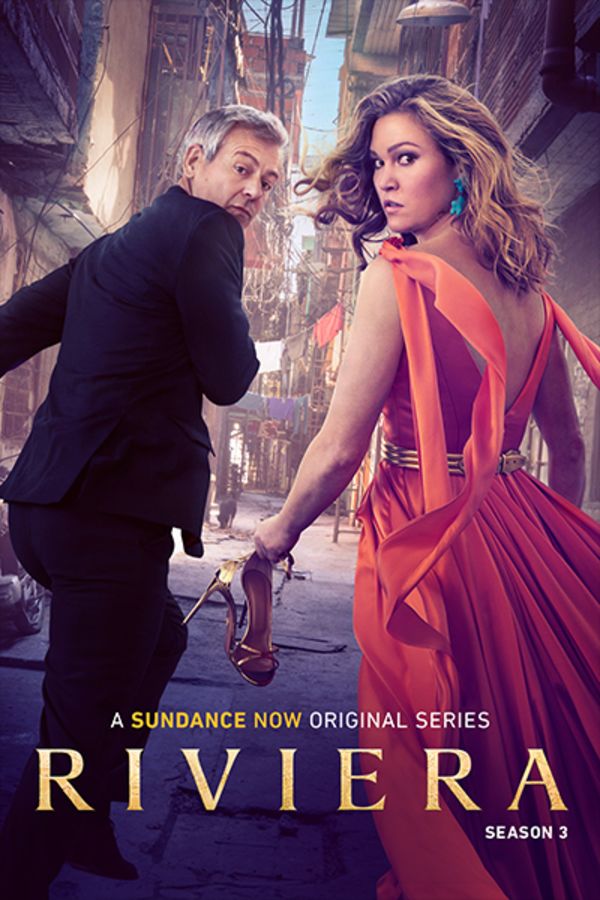 Riviera
The Riviera has never been so tempestuous… The dazzling second season picks up in the immediate aftermath of the explosive first season finale, where the Clios family is faced with the death of one of their own. Only this time, the blood is on Georgina's hands. As she tries to find a way to live with her crime, secrets from her past wash up on the sandy shores of the Cote d'Azur that force her to explore her turbulent childhood against her will. Torn between her past and her present, can Georgina navigate her way to safer waters or will she lose her place in a world that she has grown to control?
Member Reviews
Amazing show! The storyline is freaking insane and sooooo good! Great acting! just enough twist to keep you on the edge of the seat! Bravo!
great i can wait for season 3
The first season was excellent, and while the second was decent, it really wasn't near as good as the first. Plus, I wasn't impressed wirh the series finale. It felt rushed, like they had to hurry up and squeeze it all into one final episode. I dont like that. They should have added another two-three episodes to wrap it up proper. The acting was good, and I loved all the scandles that follow this rich aristocratic family around. And hello, they never even wrapped up with happened with Noah. One day he just wasnt there anymore 5f
I love Julia Styles...and love this show with its CRAZY twists & turnss
omg..loved season 1! Getting ready to start season 2 now.