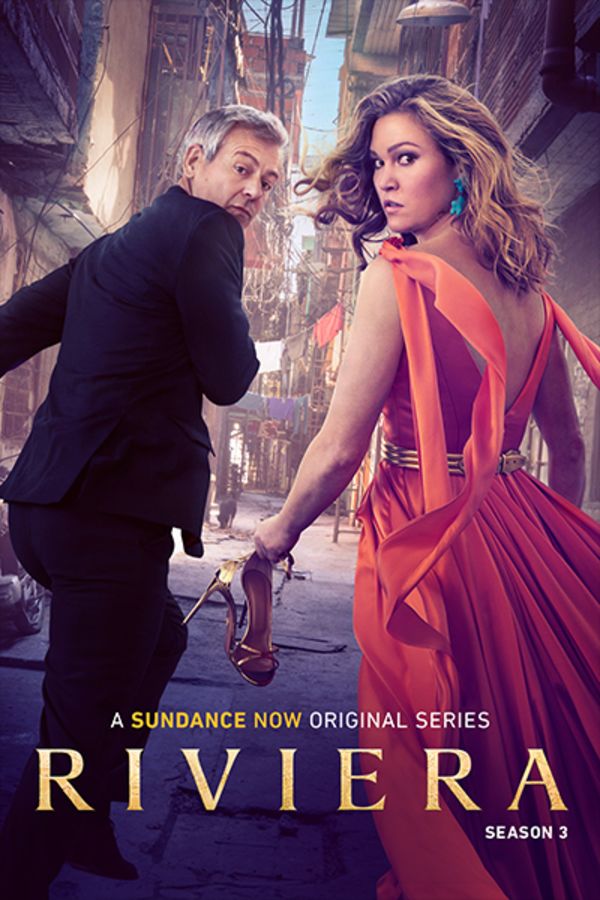 Riviera
The Riviera has never been so tempestuous… The dazzling second season picks up in the immediate aftermath of the explosive first season finale, where the Clios family is faced with the death of one of their own. Only this time, the blood is on Georgina's hands. As she tries to find a way to live with her crime, secrets from her past wash up on the sandy shores of the Cote d'Azur that force her to explore her turbulent childhood against her will. Torn between her past and her present, can Georgina navigate her way to safer waters or will she lose her place in a world that she has grown to control?
Member Reviews
I thought this series was great up until series 2 episode 6. Then I didn't watch it anymore. The story-line in the 2nd series turns to stupidity and volatile brain damage. I chose to stop watching. I am disappointed where the writer(s) took the story. Series 3 must be very strange.
The second season was a major disappointment after a promising first season. The fancy clothes, houses and Mediterranean scenery couldn't save this hot mess. The illogical plot twists and stilted dialogue reminds me of a silly soap opera. I know the actors weren't working from an intelligent script, but the acting was so over the top that I finally realized this must be satire! If the producers decide to film a third season, I hope they take more time and care to develop better scripts.
I felt like killing adam, then irina was sloppy and too much for a season two. making it impossible to create further seasons. still a great series but it was too much for one season to reveal to keep watchers captivated.
Please tell me it will be another season let us know something