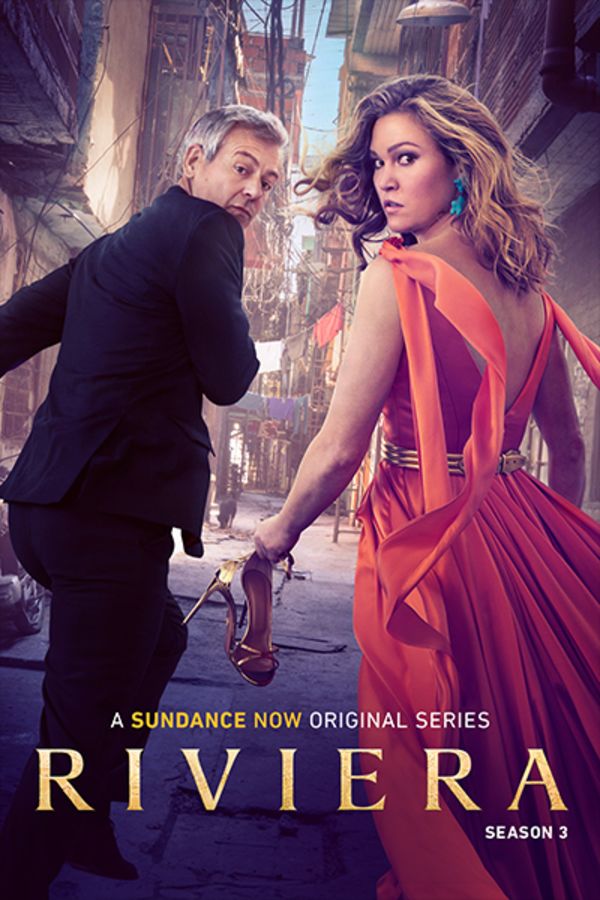 Riviera
**New Episodes Every Thursday** The Riviera has never been so tempestuous… The dazzling second season picks up in the immediate aftermath of the explosive first season finale, where the Clios family is faced with the death of one of their own. Only this time, the blood is on Georgina's hands. As she tries to find a way to live with her crime, secrets from her past wash up on the sandy shores of the Cote d'Azur that force her to explore her turbulent childhood against her will. Torn between her past and her present, can Georgina navigate her way to safer waters or will she lose her place in a world that she has grown to control?
Member Reviews
Amazing show! Captivating, suspense, love everyone. Setting is gorgeous!
Love the show, Stiles is outstanding and love love the fashionable clothing. Christos is so nice to look at and the show is so intense and full of surprises. It was a little hard to take in seriously at end of season 2, "killing the mother". Sure hope she's not dead and just ends up in the hospital bc that scene was just too unbelievable and unrealistic. Oh heck what I'm saying most of it is but it's just so good and captivating except for that scene. What I like is that every episode is full of surprises. I wouldn't be surprise if Adam comes back with all the twist and turns this show has I look forward to the next season!!
Love love love this series!!! So refreshing with a great cast and its very original. Wish there were more shows like this one. I certainly hope it will be coming back for more seasons. I give this show 5 stars.
Fascinating and captivating, looking forward to next episode.
Love, love, love Julia Stiles in this. Her best work ever!