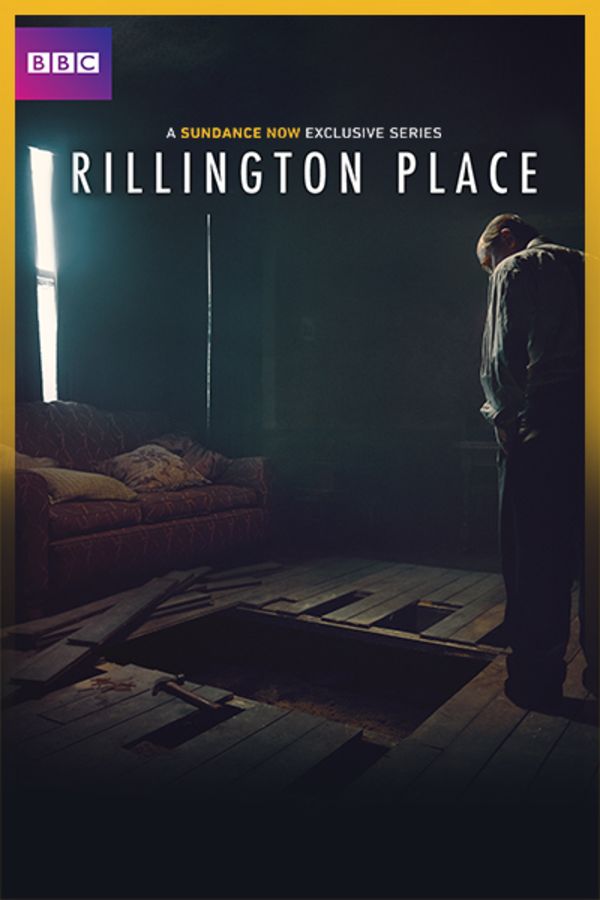 Rillington Place
Tim Roth and Samantha Morton star in this gripping thriller about notorious serial killer John Reginald Christie and the miscarriage of justice that saw a man hanged for a crime he didn't commit. This terrifying insight into this notorious case reveals how Christie betrayed and manipulated those around him - his wife, his neighbors and ultimately the British justice system - with deadly consequences.
Member Reviews
A little slow at times but good.
Brilliant. I really enjoyed this miniseries. The characters and performances are outstanding. The cinematography is superb. I found the first episode painfully slow but it's worth hanging in there for the next two episodes (I found Ep. 2 & 3 quite superior). It's intentionally dark, low and slow and the series delivers all of that fully (a little too low, in my opinion, and I mean literally). Tim Roth is perfect, an abomination, the embodiment of creepy and revolting while Samantha Morton brings us an annoyingly submissive and repressed enabler wife. The whole affair is just dreadful. But that makes the series what it is. Nico Mirallegro's performance is also wonderful.
Its to slow needs to move a little bit faster but not to much
Excellent, engaging, suspenseful and intense . Mr Christie's quiet but evil demeanor is creepy. Very well done
I found the most ominous aspect of this film series is Mr. Chritie's walking. Kept me engaged with this portrayal of evilness.