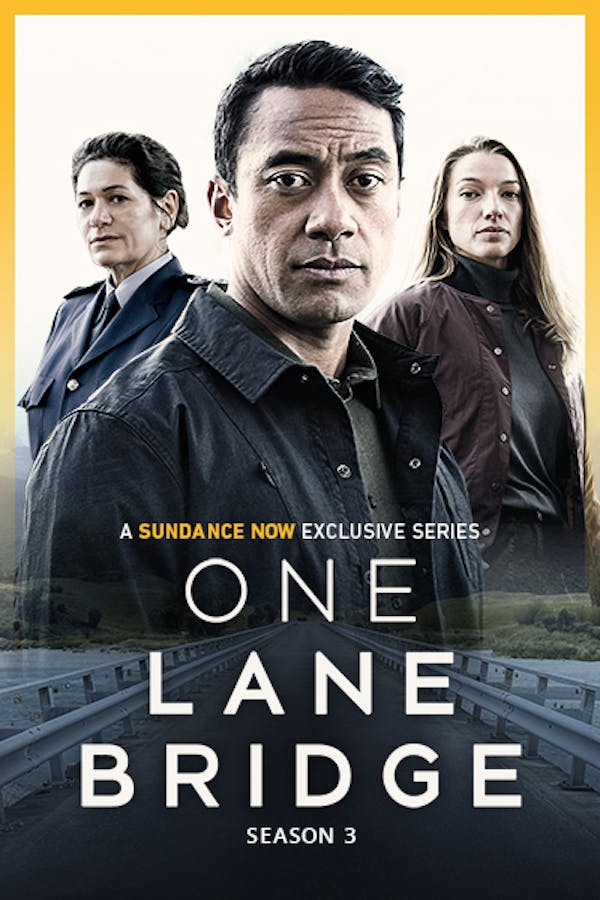 One Lane Bridge
In this dark crime drama with a supernatural edge, a small town in New Zealand is upended when a local man's body is found at the bottom of a one-lane bridge that's long been a locus of unexplained events. While investigating the murder, an ambitious Māori detective inadvertently reawakens his second sight, a gift that endangers his life but may help solve the mystery of the sinister landmark.
Member Reviews
Suspenseful and visually breathtaking landscape. I can't wait for Season 2.
Excellent series. Gorgeous setting, richly drawn characters, deeply compelling story, mystical undertones, indigenous peoples awareness. Can't wait for season 2.
Loved the character development and introduction of clues! Can't wait for Season 2.
[Spoiler alert] Amateur, first degree script: "How did you get my number?! I'm a cop." Formulaic synopsis: dysfunctional farming family, every one is a suspect, tensions between the two detectives, fling between detective and family under investigation, killer presented as least likely. Unbelievable storyline: new cop in trouble after all nighter, daughter self mutilates before walking into the water to risk her life, wife can't tell if she did it.