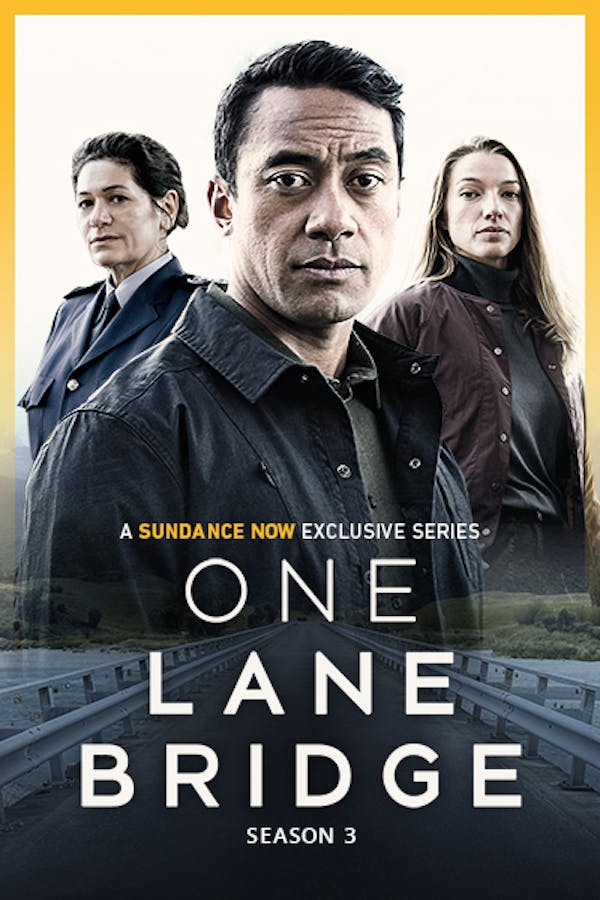 One Lane Bridge
**New Episodes Every Thursday** A dark crime drama with a supernatural edge, One Lane Bridge takes us to a small town upended by a mysterious killing. The story revolves around unexplained events that occur on an infamous One Lane Bridge that connects two ends of town. While investigating the murder, an ambitious Maori detective inadvertently reawakens a spiritual gift that endangers his life, but may help solve the mystery of One Lane Bridge.
Member Reviews
This will be a hard one not to binge watch! Waiting for every Thursday will be a challenge. I enjoyed the first episode and will continue to watch!
Love the scenery and the characters -- though there may be too many characters introduced in the first episode. I'm having a hard time figuring out who they are. I'm looking forward to the next episodes in terms of characters, scenery -- but I dread the supernatural element. Not a fan of supernatural. This show has potential for being good without it.
Look forward to knowing more and he developing this unique gift.
I just do not understand the ending. It may be because I had a few of my own versions. Typically never as good as the ones written.
So far , quite compelling.