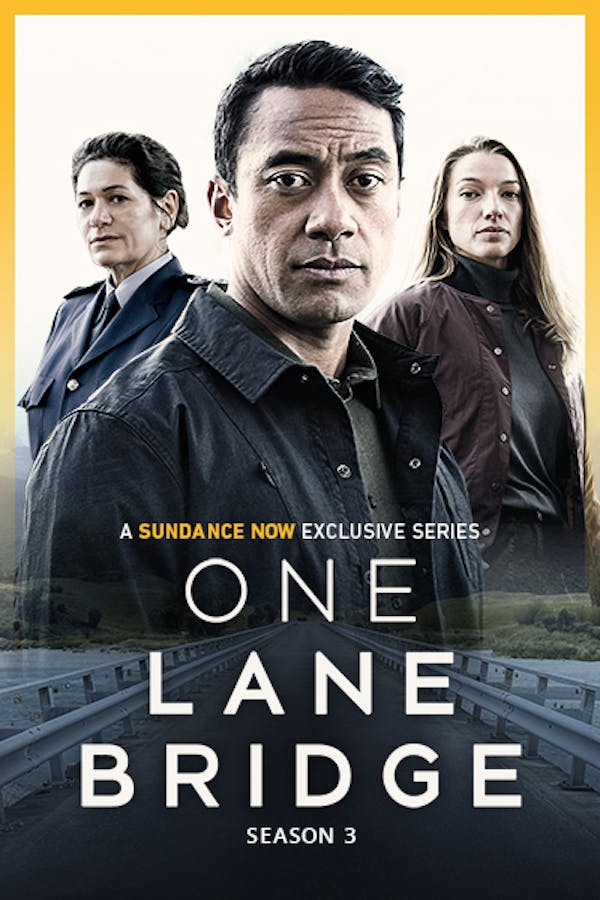 One Lane Bridge
A dark crime drama with a supernatural edge, One Lane Bridge takes us to a small town upended by a mysterious killing. The story revolves around unexplained events that occur on an infamous One Lane Bridge that connects two ends of town. While investigating the murder, an ambitious Maori detective inadvertently reawakens a spiritual gift that endangers his life, but may help solve the mystery of One Lane Bridge.
Member Reviews
Sux that there is only one season available...I liked this series very much...
Since no one can travel, this show was a great way to "see" New Zealand. Enjoyed the story line, but where is the final episode of Season One? Is there an Episode 7.? Episode 6 says, " Ariki uncovers answers, but not the truth. " So ........??????
Captivating! Intoxicating storyline that leaves you thirsty for more. Well acted. Breathtaking cinematography.
I really enjoyed this series. Keeps us guessing all the way to the end about who's the killer and by the way it ends, it's for sure gonna have a 2nd series. Looking forward to it!
Poor acting and the most ridiculous story line. I stuck with it with a few skips and the ending of the season was beyond ridiculous. All the hype with nothing to show for it.