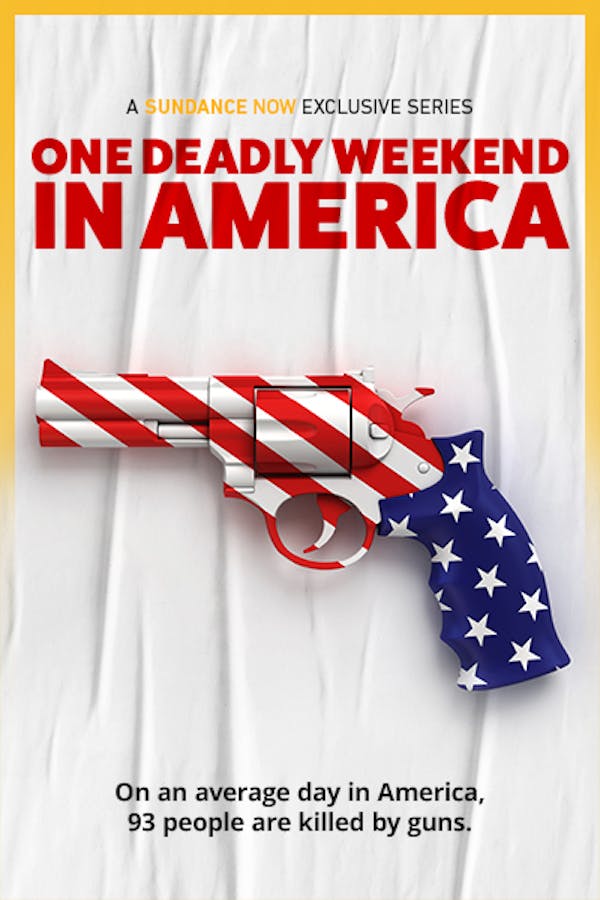 One Deadly Weekend in America
This gripping documentary reveals the shocking truth of guns in the USA. An award-winning team picks apart a series of shootings that happened over a single weekend, revealing how, when and why these crimes happened. They draw on CCTV footage, police body cameras, mobile phone videos and interviews to throw viewers into the heart of the action. One Deadly Weekend in America is a dramatic and honest portrait of how the USA's gun policy affects its citizens – a tale of violence, tragic bloodshed, and lives changed forever.
Member Reviews
It was a decent doc - sad really. I respect both sides of the gun debate but both are hard line. It's not all or nothing, especially in a gun culture. Must find a middle ground to control irresponsible maniacs. Repsonsible gun ownership now.
canadarules, yes safest country in the world but also the weakest so watch what you are proud of.
I'm a little confused because in almost all the instances shown, the individuals in question should not have had access to those weapons. Keep in mind, I said in "almost". There are law abiding people that own weapons and in that unfortunate circumstance had to use a firearm to protect a life. It doesn't make them bad for owning a firearm in the first place.
One problem us Canadians dont have to worry about. Safest country in the world to live in. And know the border is closed to you Trump lovers.