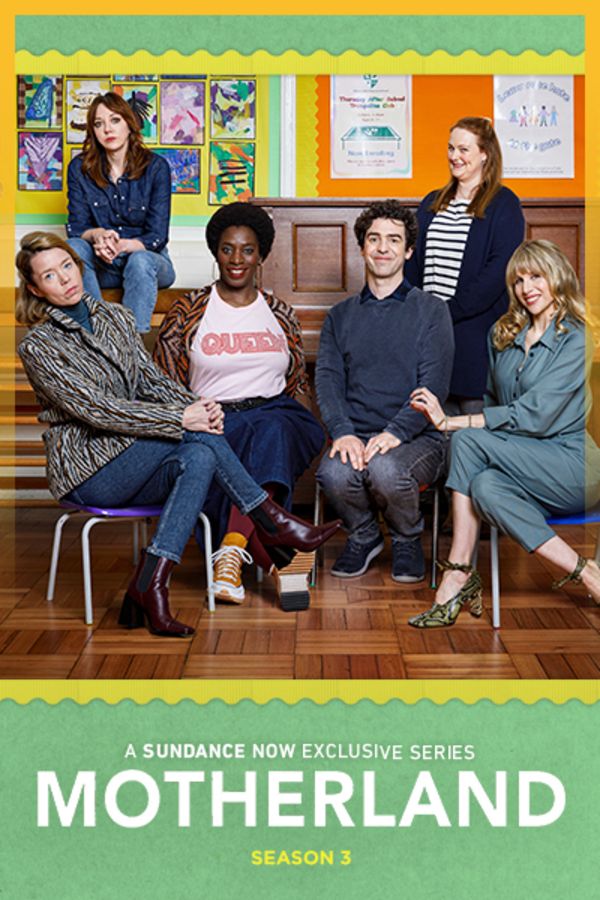 Motherland
Meet the Alpha Moms, headed by Amanda, very much the queen bee. Everything is organised, clean and sparkly - even the kitchen cork board is a statement of success. At the other end of the spectrum, we meet Liz, who is totally chaotic and feels the kids should enjoy free expression - if they want to do kamikaze jumps off the sofa, she drags a mattress round for safety. Somewhere between Amanda and Liz is Julia - she is organised - she has to be as she is a successful events organiser - but when her mother Marion decides she is no longer going to be the free child-sitter and school-run taxi, Julia finds her organisation skills are taxed and nowhere near the level of the Alpha Moms. Also in the mix is Kevin - he is the stay-at-home dad, who, rather than fighting against that, is embracing it with gusto - much to the irritation of the other mums.
Member Reviews
Absolutely amazing ! Close to any mother's heart. While obviously exaggerated as it is a comedy, the small and larger themes are truly relevant in today's hectic word. Great acting , great choice of actors. Can't wait for more seasons.
This is such a good, genuinely funny show. Lovely, unlikable characters I couldn't get enough of.
I watched it because I love Diane Morgan (AKA Philomena Cunk). The show is adorable--a farce, a bit two dimensional but... it was fun!
Binge Watched it all in one night! Great writing. Gotta love the BBC.
Anna Maxwell Martin has great comedic charm. A fun show to watch. Only thing I'd recommend is Julia's husband gets written out of the show. He's a non-entity and his selfishness by staying away from his family is glaring. He doesn't add to the show, so why keep him? Looking forward to Season 2.