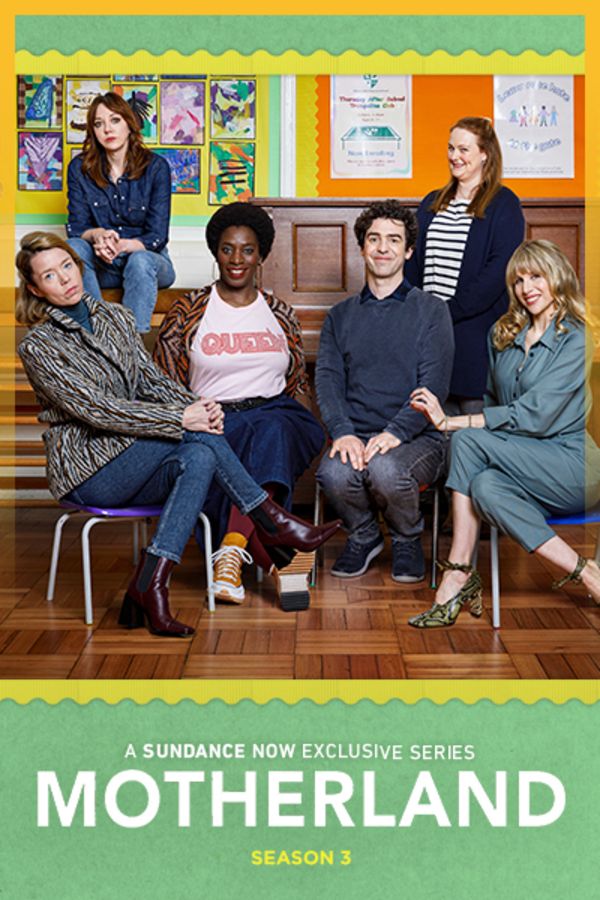 Motherland
Meet the Alpha Moms, headed by Amanda, very much the queen bee. Everything is organised, clean and sparkly - even the kitchen cork board is a statement of success. At the other end of the spectrum, we meet Liz, who is totally chaotic and feels the kids should enjoy free expression - if they want to do kamikaze jumps off the sofa, she drags a mattress round for safety. Somewhere between Amanda and Liz is Julia - she is organised - she has to be as she is a successful events organiser - but when her mother Marion decides she is no longer going to be the free child-sitter and school-run taxi, Julia finds her organisation skills are taxed and nowhere near the level of the Alpha Moms. Also in the mix is Kevin - he is the stay-at-home dad, who, rather than fighting against that, is embracing it with gusto - much to the irritation of the other mums.
Member Reviews
I love this show! Many of the negative reviews state the characters aren't believable. I enjoyed how each character is a little over the top. I've known a lot of people who are a bit like each one, though not to the extent displayed in the show. This is what makes the show hilarious! Well done! I hope there is a 3rd series
luv it!!! LMBO😂🤣😂🤣😂🤣😂🤣😂🤣😂🤣😂
better than Season1..watch it!