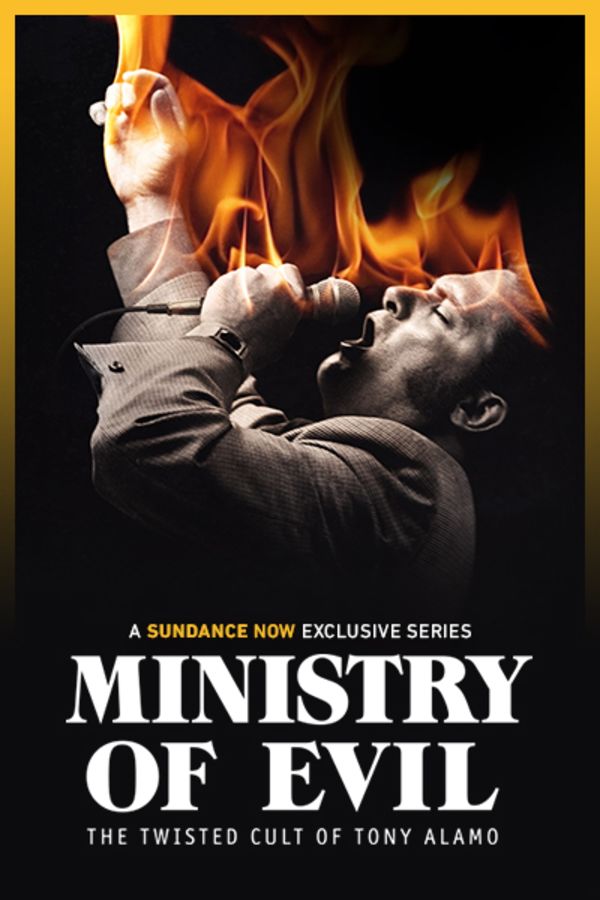 Ministry of Evil: The Twisted Cult of Tony Alamo
Dive deep into the cult you've never heard of. Ministry of Evil chronicles the life and crimes of televangelist turned cult-leader Tony Alamo. By skirting the law and enforcing a code of silence among their followers, Tony and his wife Susan came to wield unimaginable power, becoming millionaires on the backs of their believers. This new docuseries explores the cultural consequences of the Alamo empire and features rare archival footage, including an exclusive videotaped deposition with Alamo himself.
Member Reviews
An absolutely riveting true to life account of the twisted & sick fake God power they held over these unknowing people who were blinded by their trust in these evil liars is heartbreaking, they literally tore entire families apart, scared children into total blind submission to their sadistic whims, my heart breaks for those born innocent into the sect and the young children brought unknowingly into their lairs
Fantastic film, terribly tragic story, tears for the survivors & prayers for those who still suffer today.
This story is just so disturbing. As a young girl in the 80's, religious cults were unfortunately very common... and hearing stories from the survivors always broke my heart.
This story is just so disturbing.
This was very ok only. I signed up for a 7 day trail just to see this. There are way better documentaries on other cults. The story was rushed, jumbled and hard to remain interested in. The dramatic reenactments just take away from the story and to be honest it is edited pretty poorly. Expected way more, did not really need to see this to be honest. Scientology and the aftermath is waaaayyy better.