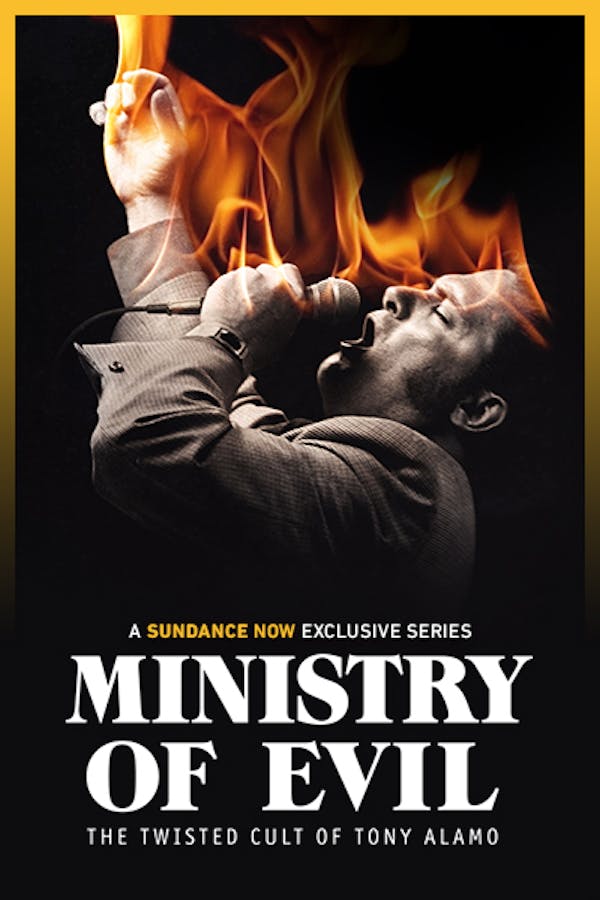 Ministry of Evil: The Twisted Cult of Tony Alamo
Dive deep into the cult you've never heard of. Ministry of Evil chronicles the life and crimes of televangelist turned cult-leader Tony Alamo. By skirting the law and enforcing a code of silence among their followers, Tony and his wife Susan came to wield unimaginable power, becoming millionaires on the backs of their believers. This new docuseries explores the cultural consequences of the Alamo empire and features rare archival footage, including an exclusive videotaped deposition with Alamo himself.
Member Reviews
VERY disturbing, heartbreaking and frustrating!!! My heart goes out to all of the victims, especially the children!!! This shook me, knowing this went on, and went on for as long as it did, really upset me. Just because someone calls themselves a Christian, doesn't mean they are. Jesus is our example, and he showed unconditional love, kindness and forgiveness. He came so that we can have direct relationship with God, not religion. Fellowship with others is important, but we need to seek God's truth ourselves. Men and women can't tell us what the truth is, it's between us and God.
watch this and witness how dangerous religions can become when they are lead by one evil man , so dangerous that its followers willingly handed over their young daughters some as young as 8 to marry its 70 year old leader, sick world knowing this is still going on in the name of our man made gods
A well directed documentary, covering not only one specific cult but also the underlying belly of manipulation that allows such a cult to thrive.
Exposes the predatory underbelly of religion and psychosis and how desperately the survivors and victims have to struggle to get any level of self respect back after leaving the cult. Very compelling to watch! Excellent!
I am so sickened by the fact that this had gone on for so long, so hard to grasp , so many lives and I will never be able to understand how any mother would let this happen to their babies...so heartbreaking they never had chance....i never followed, any kind of religion because of the horrible facts and acts of disgusting human beings that hide under the "religion" in my heart my only god is my father, my grandfathers and grandfathers before him....no one else should claim to be such.. my heart breaks for all the suffering the kids had to go through...and karma bit that evil woman right where she needed to be hit in my mind.