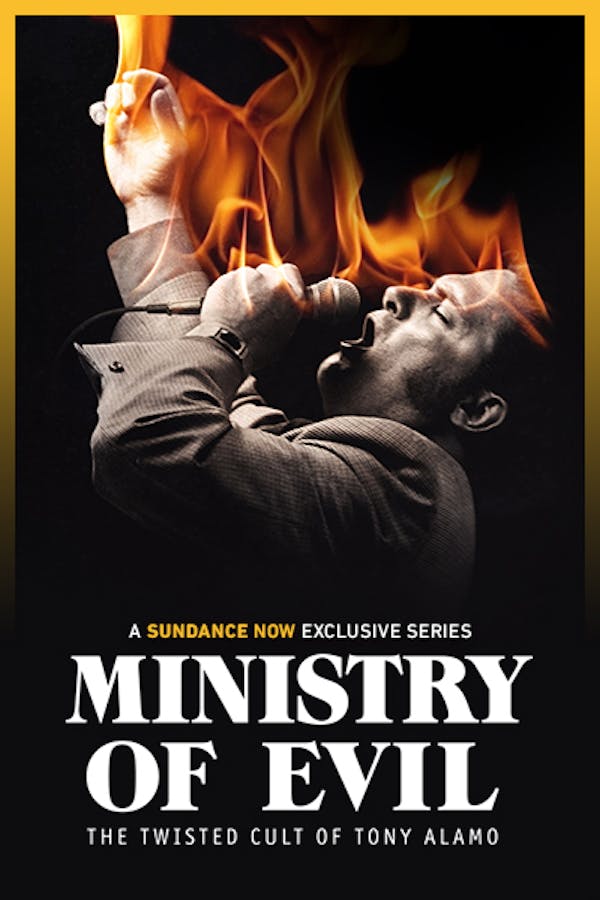 Ministry of Evil: The Twisted Cult of Tony Alamo
Dive deep into the cult you've never heard of. Ministry of Evil chronicles the life and crimes of televangelist turned cult-leader Tony Alamo. By skirting the law and enforcing a code of silence among their followers, Tony and his wife Susan came to wield unimaginable power, becoming millionaires on the backs of their believers. This new docuseries explores the cultural consequences of the Alamo empire and features rare archival footage, including an exclusive videotaped deposition with Alamo himself.
Member Reviews
This video stunned me that there are still pple out there who can be so easily manipulated & taken in by stuff like this. I was 15 when this happened & remember it well. I find it so hard to believe that there are pple with brains out there that can't put 2 & 2 together...I don't care what u believe you're lacking in your life when it comes to what u think is best for your children. To think so poorly of yourself is one thing but to think that way abt the children is a line no-one should ever cross. EVER!!! I can only hope that this will dissuade even ONE person from getting involved in ANY cult or religious organization that doesn't put the pple 1st. Wake up, pple, your lives depend on the decisions you make, so make the right ones.
Despicable, horrible, and unfortunately very clever, sick people.
VERY disturbing, heartbreaking and frustrating!!! My heart goes out to all of the victims, especially the children!!! This shook me, knowing this went on, and went on for as long as it did, really upset me. Just because someone calls themselves a Christian, doesn't mean they are. Jesus is our example, and he showed unconditional love, kindness and forgiveness. He came so that we can have direct relationship with God, not religion. Fellowship with others is important, but we need to seek God's truth ourselves. Men and women can't tell us what the truth is, it's between us and God.
watch this and witness how dangerous religions can become when they are lead by one evil man , so dangerous that its followers willingly handed over their young daughters some as young as 8 to marry its 70 year old leader, sick world knowing this is still going on in the name of our man made gods
A well directed documentary, covering not only one specific cult but also the underlying belly of manipulation that allows such a cult to thrive.