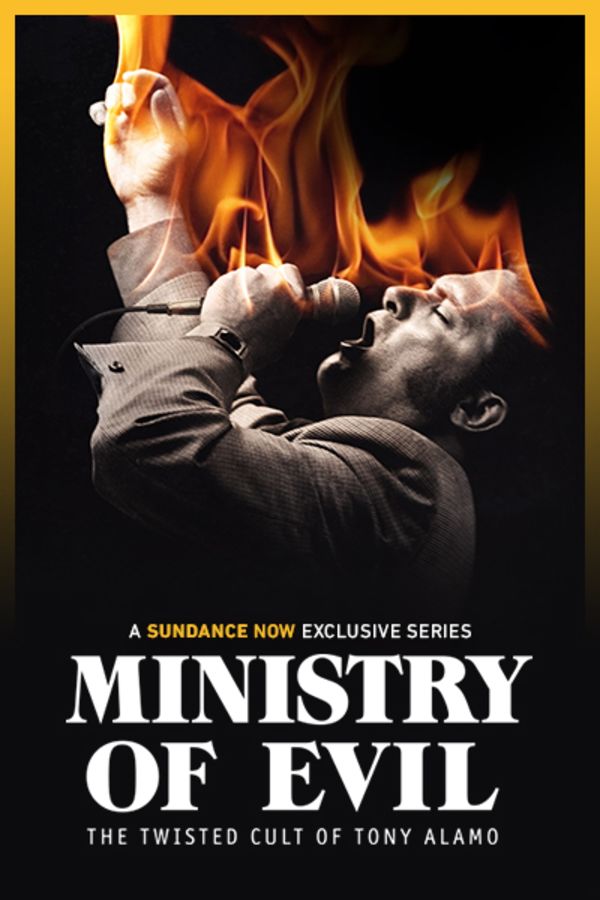 Ministry of Evil: The Twisted Cult of Tony Alamo
Dive deep into the cult you've never heard of. Ministry of Evil chronicles the life and crimes of televangelist turned cult-leader Tony Alamo. By skirting the law and enforcing a code of silence among their followers, Tony and his wife Susan came to wield unimaginable power, becoming millionaires on the backs of their believers. This new docuseries explores the cultural consequences of the Alamo empire and features rare archival footage, including an exclusive videotaped deposition with Alamo himself.
Member Reviews
I can't believe I'd never heard of this atrocity. What a story! Great watch.
Chilling and sickening. I am shocked I had never heard of this outfit. Amy was a true heroine, as were many who went unnamed and whose sacrifices to end the insanity went unnoticed.
Excellent documentary. So glad he iscwhere he belongs as for znyone who hurts children intentionally. Heartbreaking. Hopefully this is not continuing with the people who are still getting people to join.
This was a very well-done documentary, and surprisingly I'd never heard of this cult before. It did get a little slow in ep3, but overall I recommend it.
I saw the ad for this few days ago. So i had to watch. Most darkest thing every lucky never got as bad as other cults but still. Dont like how word god is twist in vile things for one purpose. Well done Sundance!