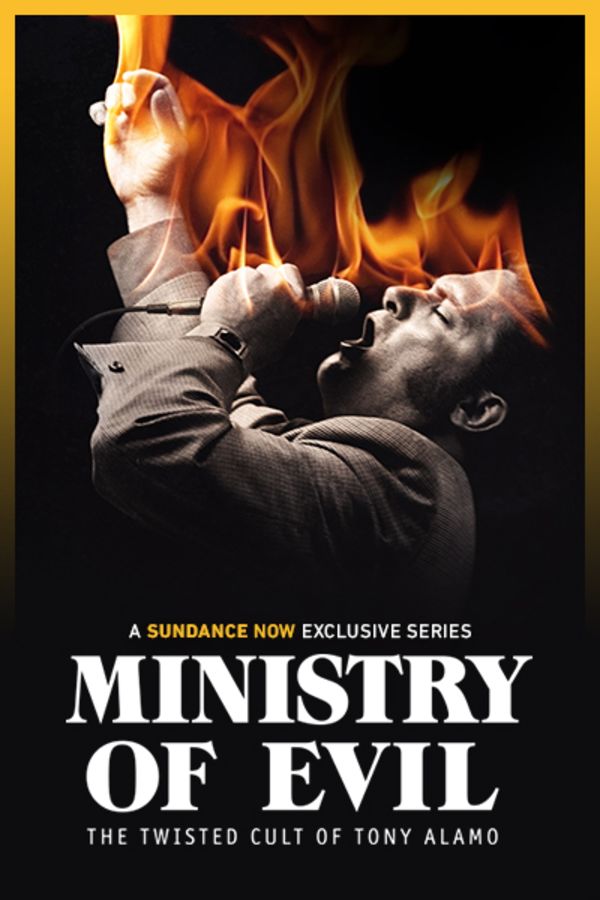 Ministry of Evil: The Twisted Cult of Tony Alamo
Dive deep into the cult you've never heard of. Ministry of Evil chronicles the life and crimes of televangelist turned cult-leader Tony Alamo. By skirting the law and enforcing a code of silence among their followers, Tony and his wife Susan came to wield unimaginable power, becoming millionaires on the backs of their believers. This new docuseries explores the cultural consequences of the Alamo empire and features rare archival footage, including an exclusive videotaped deposition with Alamo himself.
Member Reviews
Omg a must watch! There is ppl still following his ministry! Those poor girls.
Fascinating and disturbing. Having been in a controlling church for a few years, I can see how people can get this far down the road. I'm so sorry for her daughter.
they need to release all episodes at once, i regret that i staryed watching it and now have to wait. Besides that, its hard for me to watch anything to do with hurting children, so i was not going to. but now that I started, its so good and crazy, this Happened in California, i cant stop watching it.
It isn't easy to wait a whole week between each epic episode, but then each one I watch is worth the wait! I can't count the documentaries I have watched, especially on cults and crimes, but this one is one of the most interesting... I suggest this! Some comments have said things like-how can these mothers let their kids go through this?!- but they trap you.. that's why it is a cult. They train your mind. They trick you and like an abusive romantic relationship, the person feels trapped with the nowhere and way to go.. even still with knowledge of these traits of cults, it is still hard to fathom. Some people are so twisted. The Alamo couple was one messed up couple! Give this a watch?
I hate that we have to wait a week between episodes but so far I am fascinated by this. I am dumbfounded that any adult and even less a MOTHER would allow these atrocities to happen to their children! It makes me angry and it also makes me think because I just don't understand how these things happen.