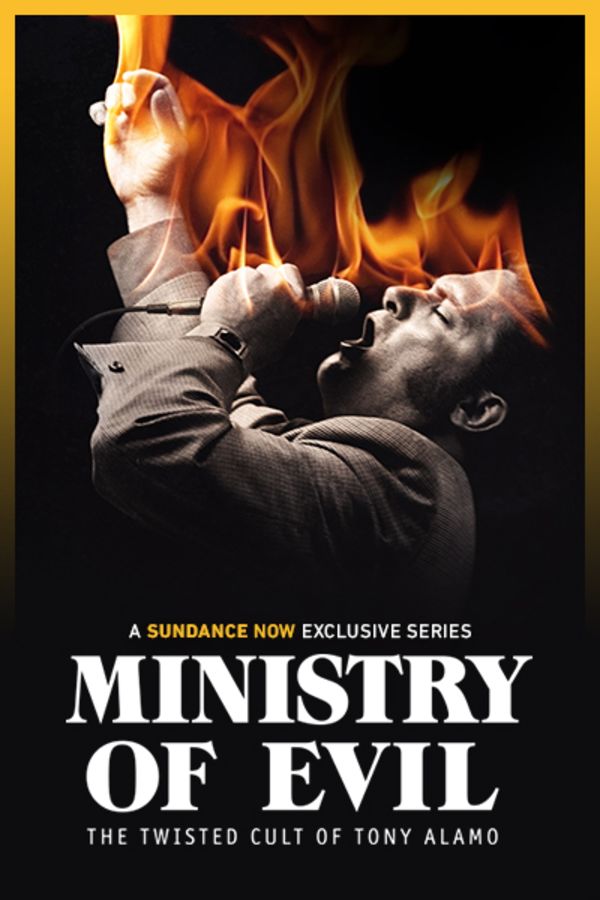 Ministry of Evil: The Twisted Cult of Tony Alamo
Dive deep into the cult you've never heard of. Ministry of Evil chronicles the life and crimes of televangelist turned cult-leader Tony Alamo. By skirting the law and enforcing a code of silence among their followers, Tony and his wife Susan came to wield unimaginable power, becoming millionaires on the backs of their believers. This new docuseries explores the cultural consequences of the Alamo empire and features rare archival footage, including an exclusive videotaped deposition with Alamo himself.
Member Reviews
I remember the compound in Arkansas, absolutely frightening!
First of all, I thought this documentary was well done, very interesting, unbelievable that this goes on. I listen to a podcast called Cults, so perhaps I wasn't as shocked as some of the other viewers. Overall, I enjoyed it. I wouldn't call it a "must see" if you're into true crime ect. We always say, "how could these ppl be brainwashed?" Apparently it's so common when you look into it. I'd like to say, as all of us would, "that'd never happen to me!!
My former husband died under mysterious circumstances on the Saugus property in 1999 leaving our three daughters in deep mourning. His still living mother at the time never recovered from the loss of her beloved son. He was 49 years old and recruited by the Alamo ministry in the 90's. Before he died I helped him to get his possessions in storage because he had been evicted from his residence. He came to the house with two "Alamo bodyguards" and then as definitely under some sort of mind control. When his daughter called him to invite him to her wedding, he told her he'd have to get "permission" to attend. He never came to the wedding and was dead a few months later in a trailer on the property. Alamo offered to do a funeral for him which we refused. This series brought back the horror and sorrow of this and I cried through most of it.
The story is so disturbing, but the series is worth the watch, especially if you find this type of subject intriguing. The production is more on the side of reality-docudrama; it's not a documentary film with an artistic narrative vision. Interesting​.