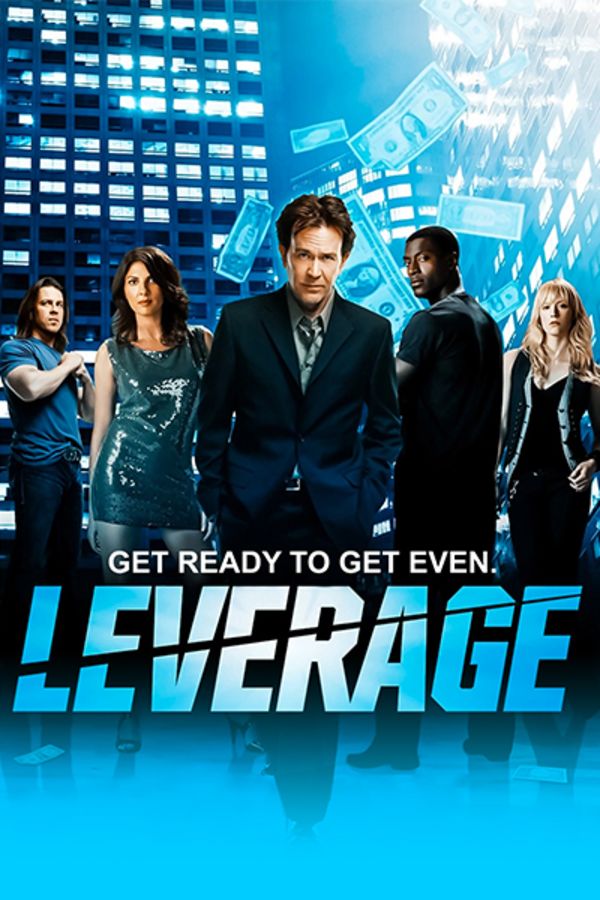 Leverage
In this critically acclaimed, Oceans 11-esque drama, former insurance claims investigator Nathan Ford heads a team of ex-convicts. Together, they form something of a modern day, high-tech robin hood operation; wherein they use their skills to fight corporate and governmental injustice inflicted upon ordinary citizens.
Member Reviews
Thank you for having the show leverage I watch it every day while I am at work. it makes the day go by faster. Love the show leverage.
Being al fan of the original Mission Impossible and was a huge fan of the original A-Team, Leverage hits the spot for me. I love the team, the wit and reference to other shows. This is so entertaining and clever. They solve implausible dilemmas. I would rate it more stars if able. It's a feel good show. Thanks Sundance.
love this show wish it would have continued were it left off with the three continuing the work with an occasional visit or helping hand from old friends made in the series. this is comfort tv
they should bring it back!
second time watching series! watch it on this app and again on tv!! luv it!!!