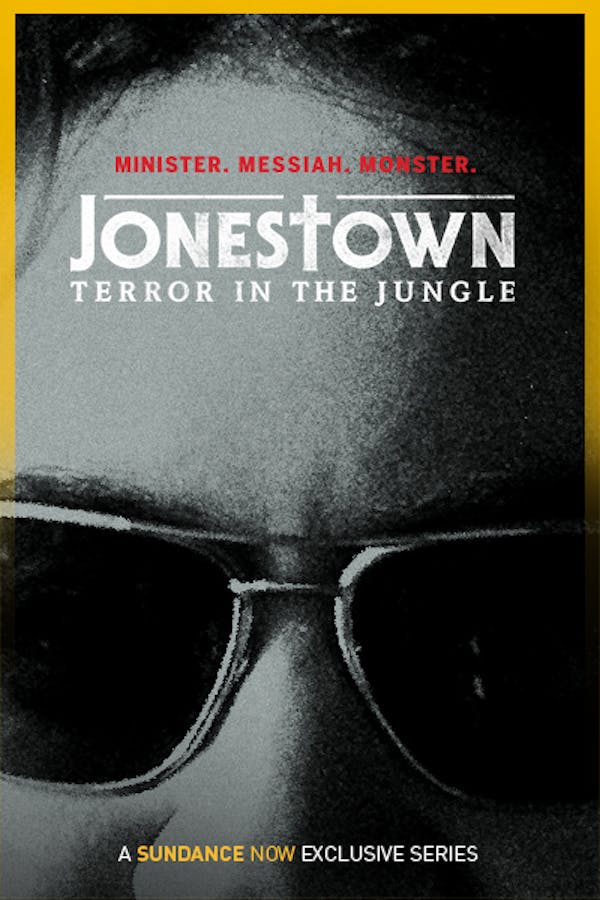 Jonestown: Terror in the Jungle
This chilling docu-series dives into one of the darkest moments in American history, exploring the rise of Jim Jones, a charismatic preacher turned manipulative cult leader who ordered the deaths of his own followers. Chilling interviews with Peoples Temple survivors along with newly declassified archival material offer the definitive account of the tragedy that captivated the world.
Member Reviews
Excellent film and I couldn't get enough!!! loved seeing actual pictures from there to understand the story further.
Amazingly directed and well researched. The book this is based on is also one of the best sources of information on Jonestown.
I cant see anything even though I subscribed
The best telling of this story that I have seen. No story is as simplistic as the US media would like to reduce it to and the loss of human lives shouldn't never be the basis for a political joke. Indeed, such a joke shows how ill informed most of us are when it comes to the varieties of histories and lives that happened as a result of the Peoples Temple. We should mourn this tragedy and talk about it more to honor who we lost and those who survived. We should also talk about it more so that we can stop the rise of similar wannabe messiahs with only the Book of Revelations as their end game. I am indebted to everyone who shared their painful history in this docu-series. They show us the strength of surviving but that nothing can ever be as beautiful as it once was prior to the loss of so many of their loved ones at the hands of violence. To live in a heartless society after experience this trauma can only have been torture. I hope that our society becomes more compassionate so not only Jonestown's end could never happen again, but that our community would never be that cold to those returning from the horror.
The story was very well told. At Jones Town I can see and feel the terror and hopelessness on these poor peoples faces. Those poor babies that would die without understanding. Congressman Ryan. Knowing they all would be dead in a few minutes. I will never forget. Congresman Ryan was a brave man. You can see his strength. God bless all these people who Jones abused.