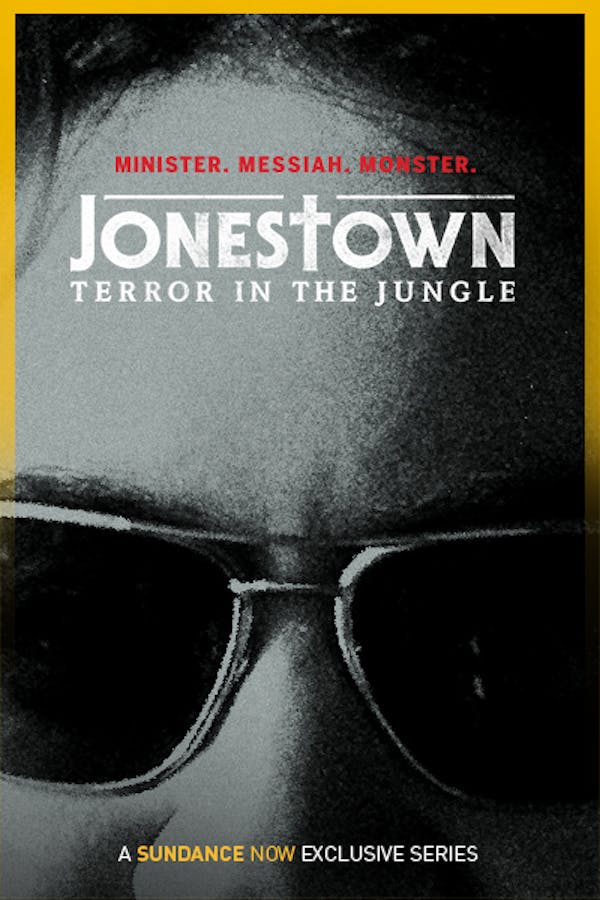 Jonestown: Terror in the Jungle
This chilling docu-series dives into one of the darkest moments in American history, exploring the rise of Jim Jones, a charismatic preacher turned manipulative cult leader who ordered the deaths of his own followers. Chilling interviews with Peoples Temple survivors along with newly declassified archival material offer the definitive account of the tragedy that captivated the world.
Member Reviews
Absolutely powerful and unbiased
Very well done. One of the best Jonestown/ Peoples Temple documentaries I've seen!
Very well done. I personally lost 5 family members to this event and it strikes a nerve each time I see a documentary done about Peoples Temple. This was a well mapped out explanation of the events that happened and is one of the better documentaries that I've seen on the topic.
I always thought that the people willingly dranked the poison. My only question is, why did some of them leave their children when they escaped?