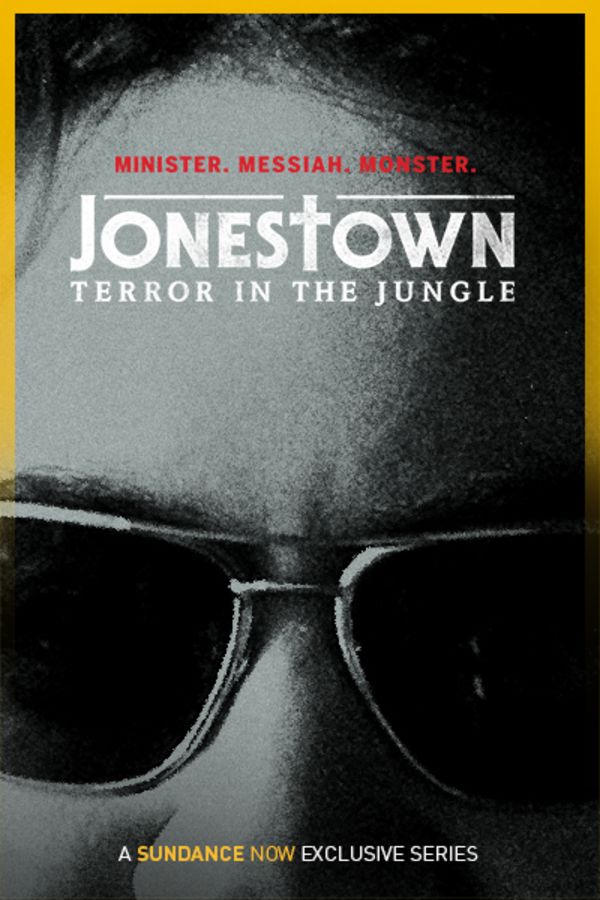 Jonestown: Terror in the Jungle
This chilling docu-series dives into one of the darkest moments in American history, exploring the rise of Jim Jones, a charismatic preacher turned manipulative cult leader who ordered the deaths of his own followers. Chilling interviews with Peoples Temple survivors along with newly declassified archival material offer the definitive account of the tragedy that captivated the world.
Member Reviews
It was well done but almost too hard to watch. I frequently felt nauseated.
As a lot of history can be this story is heartbreaking but also as a lot of history, it needs to be told. I don't think I'll ever use the phrase "They're drinking the Kool-Aid" again simply out of respect. This was masterfully told. I often heard of the Jonestown massacre growing up but for the first time it is an actual real story with real faces and names. Probably the best documentary I've ever seen and I'm thankful to the people who made it.
I couldn't stop watching. I thought I knew the story but I quickly realized that I had only absorbed the headlines. I watched agasp and got angry, cried, celebrated, wondered how this could happen. It celebrates the best and worse in us.
I have seen the show 1 million times and never gets old
Loved it!!! It gave so much insight especially with interviewing his children.