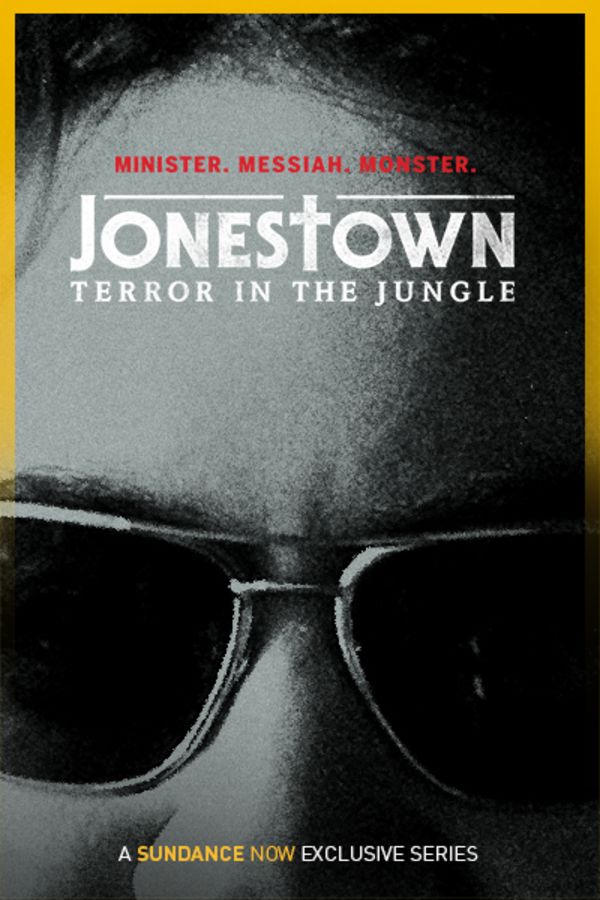 Jonestown: Terror in the Jungle
This chilling docu-series dives into one of the darkest moments in American history, exploring the rise of Jim Jones, a charismatic preacher turned manipulative cult leader who ordered the deaths of his own followers. Chilling interviews with Peoples Temple survivors along with newly declassified archival material offer the definitive account of the tragedy that captivated the world.
Member Reviews
Sad that people believed in Jim Jones
I used to go to the same gym as Stephan in the mid 80's. He was quiet and kept to himself but always pleasant during conversation. Little did I know who he was or what he had gone through. It's good to see that he continues to heal and move through this tragedy. You're a good man Stephan.
This is the best thing I have ever seen on this topic. This gives more detail and explanation on how this group got started & why people joined and how the tragedy unfolded in the end. Breaks my heart for these over 900 people who died because he brainwashed & threatened them.
It was well done but almost too hard to watch. I frequently felt nauseated.
As a lot of history can be this story is heartbreaking but also as a lot of history, it needs to be told. I don't think I'll ever use the phrase "They're drinking the Kool-Aid" again simply out of respect. This was masterfully told. I often heard of the Jonestown massacre growing up but for the first time it is an actual real story with real faces and names. Probably the best documentary I've ever seen and I'm thankful to the people who made it.