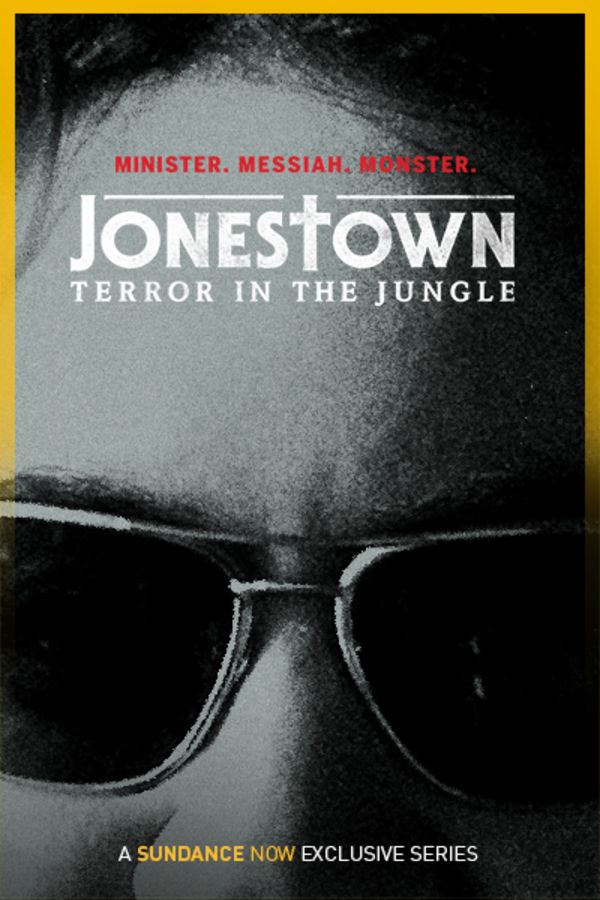 Jonestown: Terror in the Jungle
This chilling docu-series dives into one of the darkest moments in American history, exploring the rise of Jim Jones, a charismatic preacher turned manipulative cult leader who ordered the deaths of his own followers. Chilling interviews with Peoples Temple survivors along with newly declassified archival material offer the definitive account of the tragedy that captivated the world.
Member Reviews
Very good. Way better done than ministry of evil. Really great interviews and video clips. Shocking!!
This is better then most I've seen. However it's the same footage as it's the only footage. The only thing changed are the interviews.
Wonderfully told. One of the best docu-series that I've seen. If any of the survivors see this thank you for telling your story, your words and story will not be taken in vain. This story has given us a lens into the extreems and shows us there were opprotunities where this organization could have been stopped. Under America's current social climate this could happen again today. Let's keep a close watch on our loved ones becasue cults are out there preying on the hopeful.
This was so well done, probably one of the best docu-series that I've ever watched. This story breaks my heart. The people of Jonestown were (for the most part) just regular people trying to make a difference in the world and it is so incredibly devastating that so many lives were lost. I learned so much that I never knew about the Jonestown tragedy. Thank you to the survivors who were willing to share their stories and my heart goes out to them and to the victims and their families.
My heart is broken for everyone involved. This was extremely well done. Thank you to the survivors for sharing your stories.