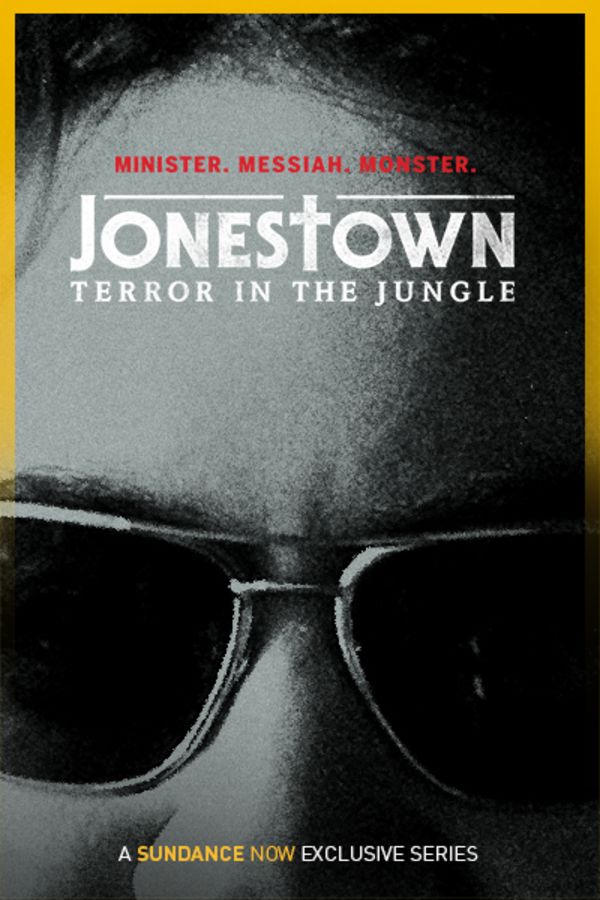 Jonestown: Terror in the Jungle
This chilling docu-series dives into one of the darkest moments in American history, exploring the rise of Jim Jones, a charismatic preacher turned manipulative cult leader who ordered the deaths of his own followers. Chilling interviews with Peoples Temple survivors along with newly declassified archival material offer the definitive account of the tragedy that captivated the world.
Member Reviews
I have seen the show 1 million times and never gets old
Loved it!!! It gave so much insight especially with interviewing his children.
I was 2 years old when this happened. My first knowledge of it was when I was about 12 and someone said "Don't drink the coolaide. I had no idea what it meant so I asked and was given a very superficial accounting, that a large group of people were in a cult and their leader told them to drink the coolaide and they did, killing themselves. After that I looked it up when the internet was up and available to all and was intrigued by the story. It is not uncommon for people to want to belong to something greater than themselves. This is a great documentary that gives an amazing perspective of many different people, with lots of amazing footage that at times is quite difficult to watch or hear Jim Jones voice. This is a must watch!
Great perspective on what actually happened during this horrible tragedy. There was a lot of information that I was unaware of even though I have watched/studied Jim Jones and the Jamestown massacre very closely over the years. This is a MUST watch!
What a terrific docuseries. The parallels between this and our current president are scary. Very well done and totally riveting even knowing the story and having watched other lesser known documentaries. Great job Leo and I will never joke about the Kool-aid again.