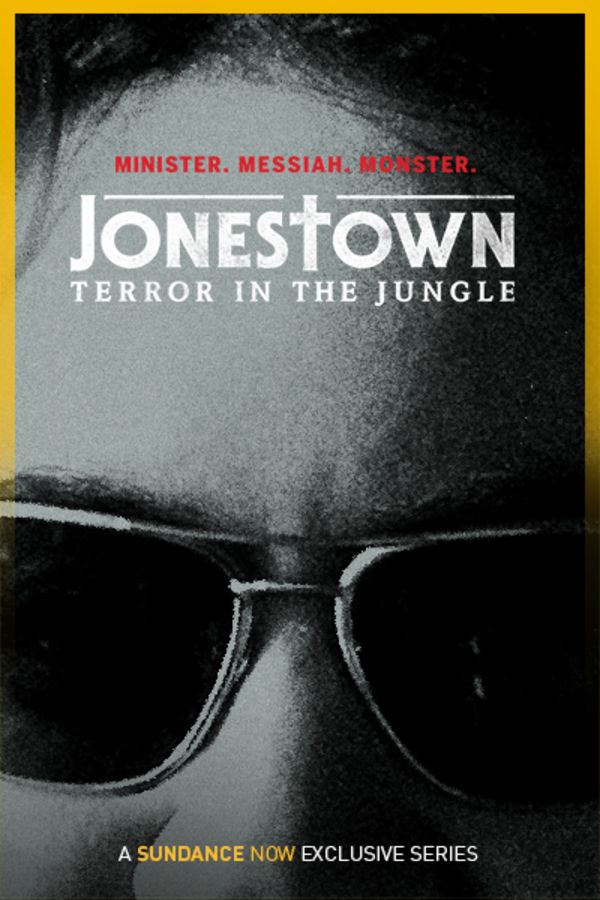 Jonestown: Terror in the Jungle
This chilling docu-series dives into one of the darkest moments in American history, exploring the rise of Jim Jones, a charismatic preacher turned manipulative cult leader who ordered the deaths of his own followers. Chilling interviews with Peoples Temple survivors along with newly declassified archival material offer the definitive account of the tragedy that captivated the world.
Member Reviews
Trump is the modern day Jim Jones without the actual kool aid. Wake up people!
It's too bad Jones couldn't have died from the same sword he placed into all those beautiful people.
I was very young when this happened but i remember the news on the "suicides". As an adult i followed more of what occured & it was a mass killing, not suicides. Drugs & Cults are path to evil and Jones was the Devil.
Powerful, excellent documentary! I lived in Congressman Ryan's district in 1978. He was one of the good ones. I feel so sad for the survivors. God bless the Congresswoman who was wounded at Guyana and has represented Congressman Ryan's district sine 2008.
This is the worst cult , brainwashing documentary, brings you into a horrible world of misguided people, and its so sad that so many fell into this mad mans, sick and twisted mind. what i would like to know is why the Governor never had security with him, makes no sense. Oh the sadness and terror that lingers in that jungle..