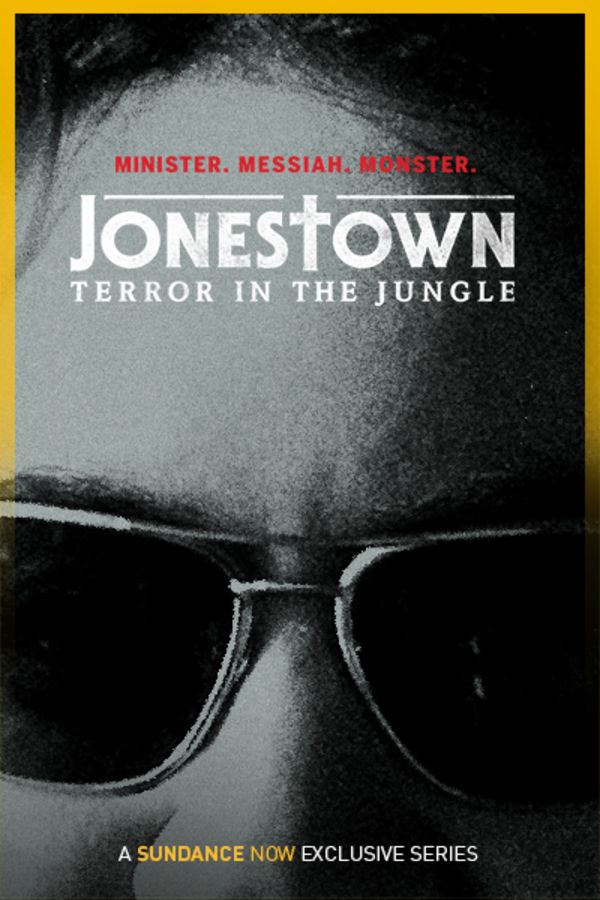 Jonestown: Terror in the Jungle
This chilling docu-series dives into one of the darkest moments in American history, exploring the rise of Jim Jones, a charismatic preacher turned manipulative cult leader who ordered the deaths of his own followers. Chilling interviews with Peoples Temple survivors along with newly declassified archival material offer the definitive account of the tragedy that captivated the world.
Member Reviews
My heart is broken for everyone involved. This was extremely well done. Thank you to the survivors for sharing your stories.
WOW!! This was an incredible and powerful doc. My heart was very heavy watching this.
I've watched several Jim Jones documentaries but this one hadcovered much more than the others. It had more originals tapes. Interviews and recording. Still seems totally bizarre that a thousand people would go with this mad man.
Really really enjoyed. I joined Sundance Now specifically to watch Ministry of Evil, but this doc caught my eye and I watched it first. I've never been able to find anything interesting/well-made about Jonestown, and this was excellent. Kept me hooked the entire time, and I learned many things I didn't know about the cult before.
let me try this review again. The series moved me in way I did not expect. This brought the human face to the stories we hear when anyone talks of the number of people who lost their lives. Very well made. In 2019, we r facing a crisis in our country and I pray we can avoid another Jonestown. I want to thank each and every survivor for sharing their story in hopes we can avoid this ever happening again.