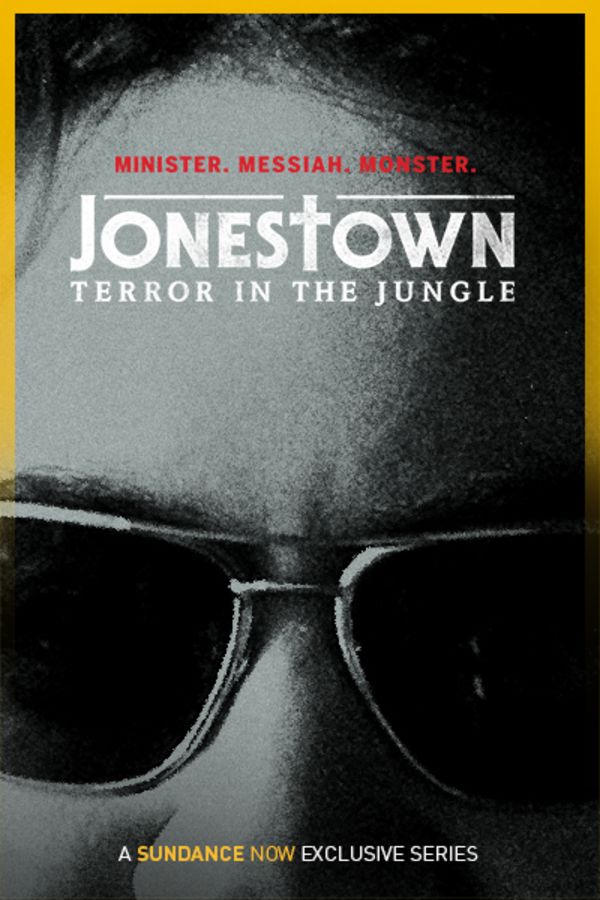 Jonestown: Terror in the Jungle
This chilling docu-series dives into one of the darkest moments in American history, exploring the rise of Jim Jones, a charismatic preacher turned manipulative cult leader who ordered the deaths of his own followers. Chilling interviews with Peoples Temple survivors along with newly declassified archival material offer the definitive account of the tragedy that captivated the world.
Member Reviews
let me try this review again. The series moved me in way I did not expect. This brought the human face to the stories we hear when anyone talks of the number of people who lost their lives. Very well made. In 2019, we r facing a crisis in our country and I pray we can avoid another Jonestown. I want to thank each and every survivor for sharing their story in hopes we can avoid this ever happening again.
wow. i had to wait a few minutes after watching this b4 I could comment because of the r
This is such a well made, informative documentary. I remember the headlines when these murders happened. Watching this has helped give these people a name and a story. My heart breaks for each and every soul that perished that day! They must've been so afraid.
Sad that people believed in Jim Jones
I used to go to the same gym as Stephan in the mid 80's. He was quiet and kept to himself but always pleasant during conversation. Little did I know who he was or what he had gone through. It's good to see that he continues to heal and move through this tragedy. You're a good man Stephan.