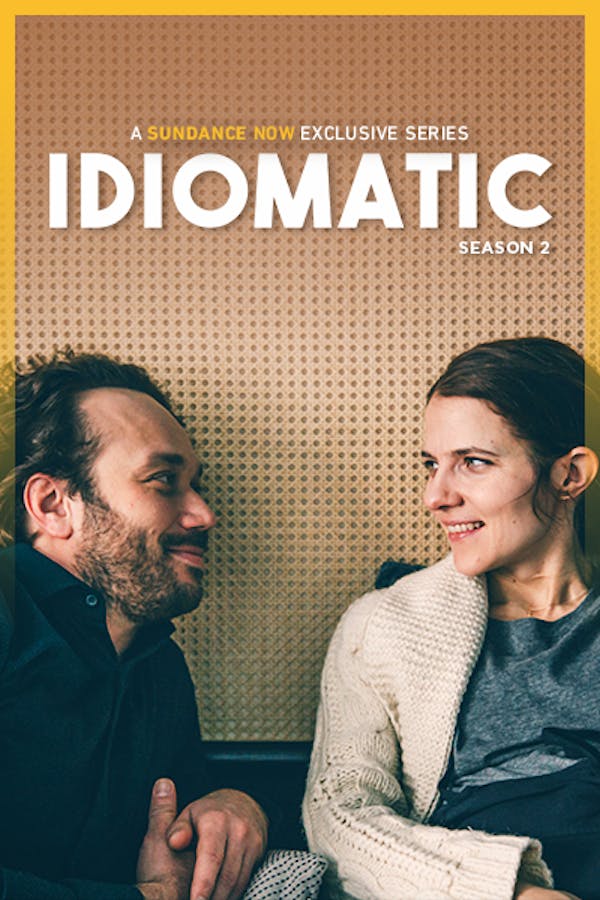 Idiomatic
Idiomatic follows the life and times of an urban, bilingual, environmentally conscious left-wing couple in their thirties: Aino, who's originally from Finnish Lapland, and Swedish-speaking Micke. They are forced to move to an upper-class neighborhood, into an apartment owned by Micke's wealthy parents, who also live next door. In addition to Micke's parents, his childhood friend lives in the same building. When Aino's yokel brother moves into their guest room, people from all walks of life meet under the same roof: thirtysomethings and their parents, different family cultures, country people, urban people, Finnish and Swedish speaking people, middle class and blue-collar workers, right-wingers and left-wingers, childhood friends who have lost touch, and first and foremost, a couple who are still getting to know each other.
Member Reviews
Hilarious, likeable characters work through everyday relationship issues with significant others, family & friends in a beautiful Scandinavian setting. Idiomatic's snappily-paced, unique & well-written comedy is the perfect thing to watch when you're snuggling under a blanket on the couch. My second-favorite Sundance series (Rosehaven is still at #1).
So many layers, cultural, economic, ethnic and linguistic oh and interpersonal relationships too. Not as predictable nor simplistic as many other shows featuring a couple. Great chemistry between the actors. Love it. It is a bit difficult to follow with quick subtitles and I wish I could see this without having to read and miss the faces of the actors but still worth it. So creative too in how the start and end each episode.
I hope there's a third season of this wonderful series. The cultural interplay between Finnish-speaking and Swedish-speaking Finns is fun to watch and I enjoy all the characters.
This show is hilarious. Don't watch your first episode late at night or you will be up to the wee hours, telling yourself "Just one episode more and then I'll turn it off and go to sleep." The episodes are short, around 22 minutes each, so it's kind of like a really great snack you can't stop eating.
A perfect escape from the world's pandemic for us - a Swedish American woman living with a Finnish American man!