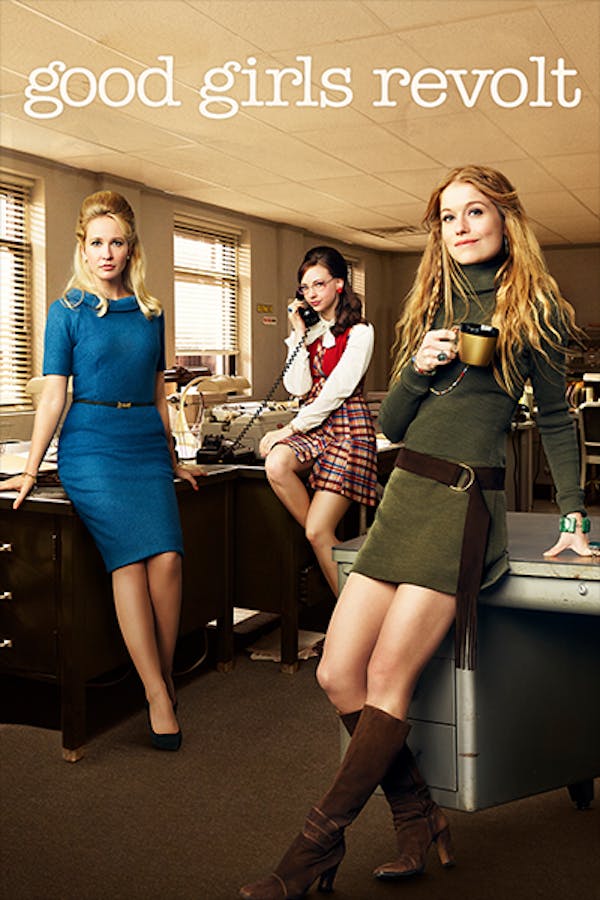 Good Girls Revolt
As the cultural revolution of the late 1960s sweeps the free world, newsrooms refuse to change with the times. But a group of young female researchers – Jane Hollander (Anna Camp), Patti Robinson (Genevieve Angelson), and Cindy Reston (Erin Darke) – at one magazine make a demand to be treated fairly. Their revolutionary request, led by lawyer Eleanor Holmes Norton (Joy Bryant), will spark convulsive changes and upend marriages, careers, sex lives, love lives, and friendships
Member Reviews
Excellent cast and story. Deserves a longer run.
This show deserves to be resurrected! One season was not enough
Loved this show! Where is the next season!
Excellent- my mother was one of these women that paved the way for me. I stood in my office today with three other women in high, important leadership roles and realized, once again, the I wouldn't be standing there without her courage & others like her. Thank you for your courage & passion for wanting more! Now lets continue with equality for all....
Kept it real. Loved the character building easy to relate to Betty, Cindy and Jane. Enjoyed this so much.