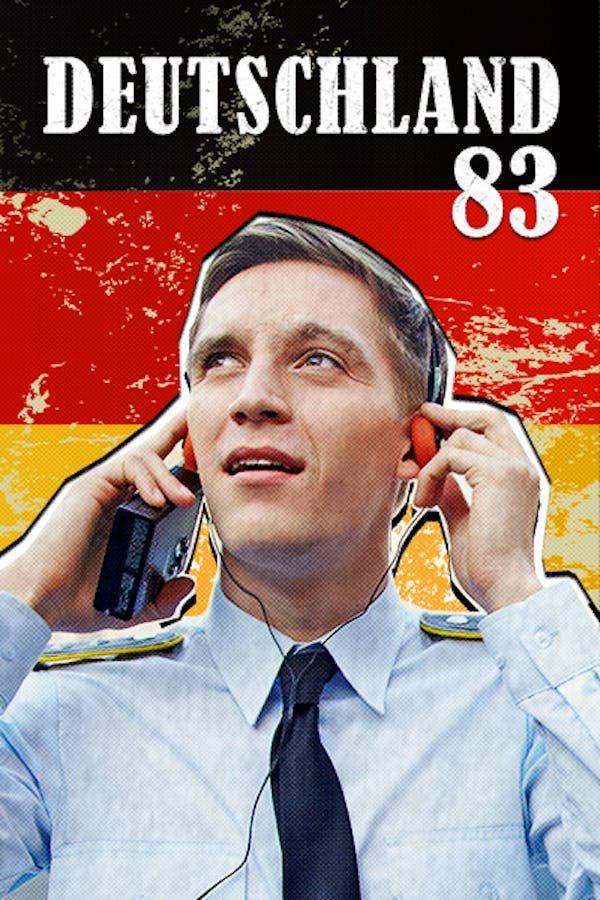 Deutschland 83
It's 1983. The Cold War is hot. Russian missiles in East Germany are already pointed West. American missiles will soon be placed in West Germany, pointing East. The threat of nuclear conflict looms. Martin Rauch, born and raised in East Germany, is sent undercover to West Germany as a reluctant spy for the Stasi Foreign Service. Everything is new, nothing is quite what it seems and everyone he encounters is harboring secrets, both political and personal. DEUTSCHLAND 83 is a coming-of-age story within a suspenseful thriller, set against the real events, culture wars and political realities of Germany in the 1980s.
Member Reviews
This series, along with its soundtrack, is absolutely amazing. You are transported back to the 80's and really begin to understand the political and social climate of East and West Germany. Just beautifully done!
Sun Now speed sucks. Buffers and freezes. I can watch netflix & amazon fine.
surprisingly well done and acted. gives an intetesting view into the activities and stresses in both East and West German society's during the stressful years of the US Reagan administration and prior to the fall of the Berlin Wall.
Not believable at all. The idea East Germany would plant one of their soldiers as aid to a top West German general is unrealistic. Spies are recruited from within. At the end of episode one his East German handler shows up as he trains with his troop and carries with her print documents of his previous spying!