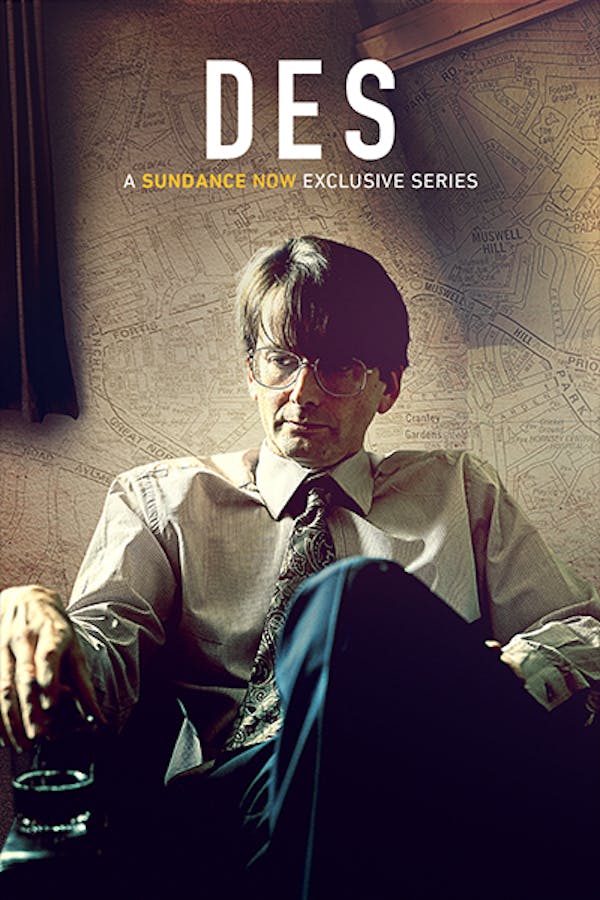 Des
**New Episodes Every Thursday** Starring David Tennant, Des is a true-crime drama focusing on one of the most infamous serial killers in UK history – Dennis Nilsen. Known as the 'kindly killer', Nilsen was a local civil servant who spent five years murdering boys and young men he met on the streets of Soho from 1978 to 1983. He would meet and befriend these men before offering them food or lodgings for the evening back at his North London flat. His victims were often homeless or living off grid, having slipped through the cracks of 1980s society and were therefore welcoming of this stranger's apparent generosity. When he was finally caught on 9 February 1983, Nilsen had murdered a total of fifteen men over a period of five years, making him Britain's most prolific serial killer of the time.
Member Reviews
Excellent crime drama from multiple points of view from the killer, victims, legal, and media, it's a compelling series about heinous acts with great acting from all involved. Not to be missed.
My skin is still crawling hours later! Can't wait for the next episode brilliant acting from all the characters!
Thank you, David! You are a talented, gifted, intelligent actor. Superb job well done!
It's remarkable that Tennant is not an international star, he's incredible. Hate having to wait for next episode.
This is a winner. Authentic, realistic, horrifying, it depicts the grim condition of life in the streets as a consequence of drugs and social deterioration. Tennant is marvelous.