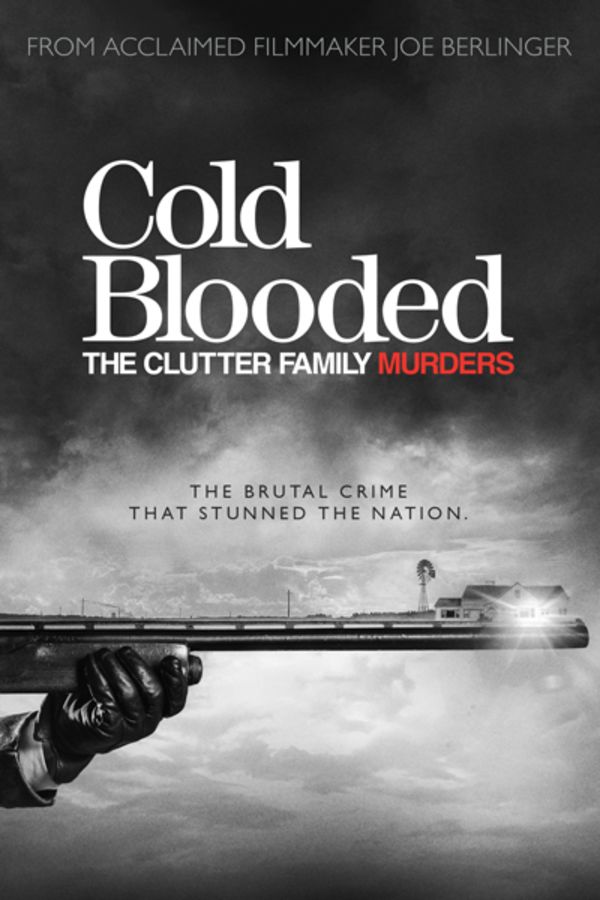 Cold Blooded: The Clutter Family Murders
In 1959, the murder of a family in Kansas shocks a town to its core. Shortly thereafter, author Truman Capote arrives in the town to write the novel "In Cold Blood", which eventually spawns the modern True Crime genre. In this extraordinary docu-series, acclaimed filmmakers Joe Berlinger, Alison Berg and Kahane Cooperman painstakingly separate fact from sensationalism and "non-fiction." Mixing re-enactments, rarely-seen archival footage and interviews with friends and family of both the Clutters and their killers, COLD BLOODED is a gripping attempt to restore humanity to victims of a truly horrific act of violence. Think you know everything about this famous case? Prepare to be surprised.
Member Reviews
Are these the only episodes to this series
this sure was the most frighting real live documentary to have watched the cold hearted men involved we're physcothic no doubt now the way the Cluther family was discribed was far from the truth that saddens me that such a great writer would not speak up as the voice to this inoccent people but rather to such cold blooded murderes maybe why he died being an alchoholic couldnt deal with his own conciense
This really captures the fear, the time, the people. I knew garden city from my mother. I think the lack of information in the book about the clutters was overshadowed by capotes "love" for perry. The show does a good job, and brings up capotes lack of empathy for the clutters. His only real interest was perry, very clear.
My mother was from a town close by Holcomb. When this happened she called home. My grandmother was crying, and my mother got on a greyhound bus to go home.