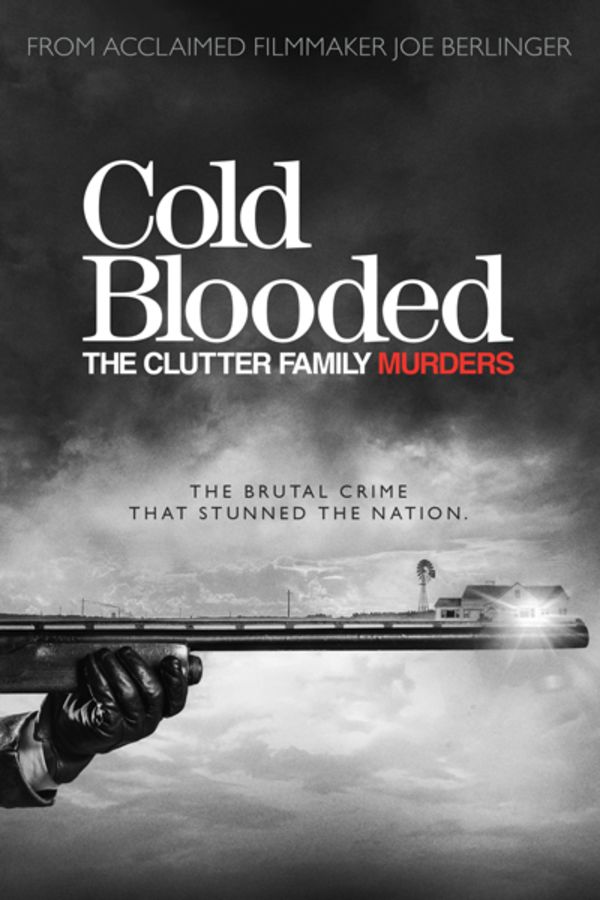 Cold Blooded: The Clutter Family Murders
In 1959, the murder of a family in Kansas shocks a town to its core. Shortly thereafter, author Truman Capote arrives in the town to write the novel "In Cold Blood", which eventually spawns the modern True Crime genre. In this extraordinary docu-series, acclaimed filmmakers Joe Berlinger, Alison Berg and Kahane Cooperman painstakingly separate fact from sensationalism and "non-fiction." Mixing re-enactments, rarely-seen archival footage and interviews with friends and family of both the Clutters and their killers, COLD BLOODED is a gripping attempt to restore humanity to victims of a truly horrific act of violence. Think you know everything about this famous case? Prepare to be surprised.
Member Reviews
Wow! I can't believe something like this could happen to an innocent sleeping family. I also am so torn by Truman Capote. Maybe in the end even he couldn't live with himself because he used these men and then ended up caring up about them but still it made no difference!
One extraordinary revelation, almost right at the end.
I just watched episode one and cannot wait to view the rest. However, I wanted to write something immediately. I read "In Cold Blood" at least twice and saw the movie probably more than that. I was always slightly frustrated that we learned almost nothing of the Clutters, and I was really pleased to see a focus on the victims. After watching "In Cold Blood" I've associated the actors from the film with the real people. Now I can finally see the real faces and this makes the murders even worse.
Very well written and produced documentary. I sympathize for all the Surviving Clutter family, friends and community. So very sad.
I feel that so often when I crime is committed we focus on the criminals and forget the victims and we make victims of the families of the criminals. The individual criminal committed a crime against their victim and no one is to blame except the one who committed the crime. The victim is not to blame and not the family of the criminal. They made their choice and we need to stop referring to cases by the name of the defendant and refer to it by the name of the victim. The Clutter family was victims of two men who decided to brutally murder them. It is time to stop victimizing this family and community and let them heal.