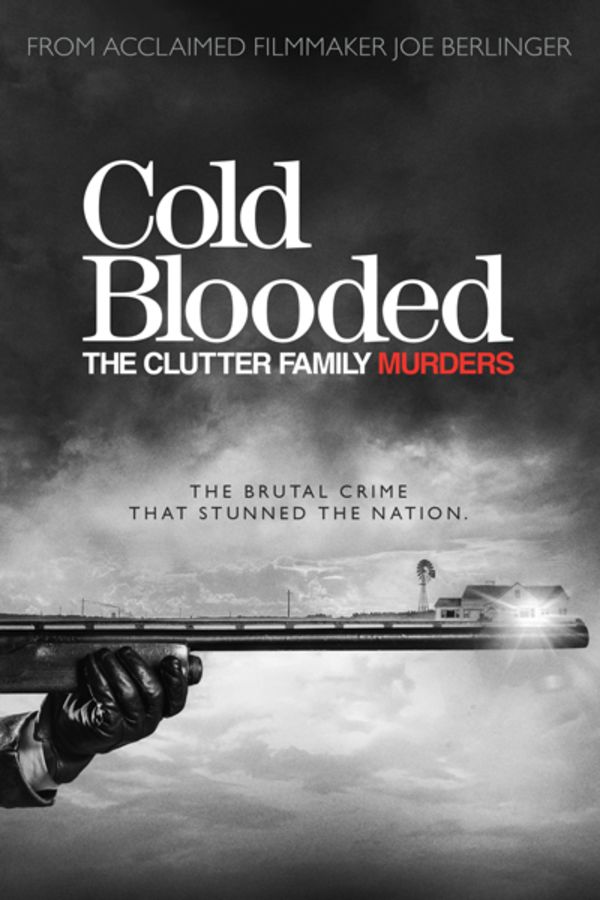 Cold Blooded: The Clutter Family Murders
In 1959, the murder of a family in Kansas shocks a town to its core. Shortly thereafter, author Truman Capote arrives in the town to write the novel "In Cold Blood", which eventually spawns the modern True Crime genre. In this extraordinary docu-series, acclaimed filmmakers Joe Berlinger, Alison Berg and Kahane Cooperman painstakingly separate fact from sensationalism and "non-fiction." Mixing re-enactments, rarely-seen archival footage and interviews with friends and family of both the Clutters and their killers, COLD BLOODED is a gripping attempt to restore humanity to victims of a truly horrific act of violence. Think you know everything about this famous case? Prepare to be surprised.
Member Reviews
I seen earlier comment someone suggest this family was named walker? If not then who are the walkers? I seen this movie years ago and it opened my eyes to just how evil people can be and all over a lie told about this family cost everyone of them their life. What a shame.. God bless any family remaining.
I was born in 1963 and recall years later that I asked my mom about her book "In Cold Blood". I vaguely remember her telling me the story of the murders. She still has the 1st printing to this day. My favorite film on the subject was not "Truman" but "Infamous". The Clutter family deserves respect and to be treated and remembered as real people and not simply "backdrop characters".
Captures the hellish atmosphere of the tragic and evil murders in Holcombe. TC won the Pulitzer Prize for mirroring Hickock and Smith's twisted, acts upon the sheepish Clutter family which shook Americans deeply.
wow i just subscribed to the sundace channel i love it but one family the clutter family murder i sat and cryed my prayers and heart go out to the family and friends its so sad that we have so much. evil inthis world .god bless my heart and prayers are with the family and friends my condolences 1959 sooooo sorry