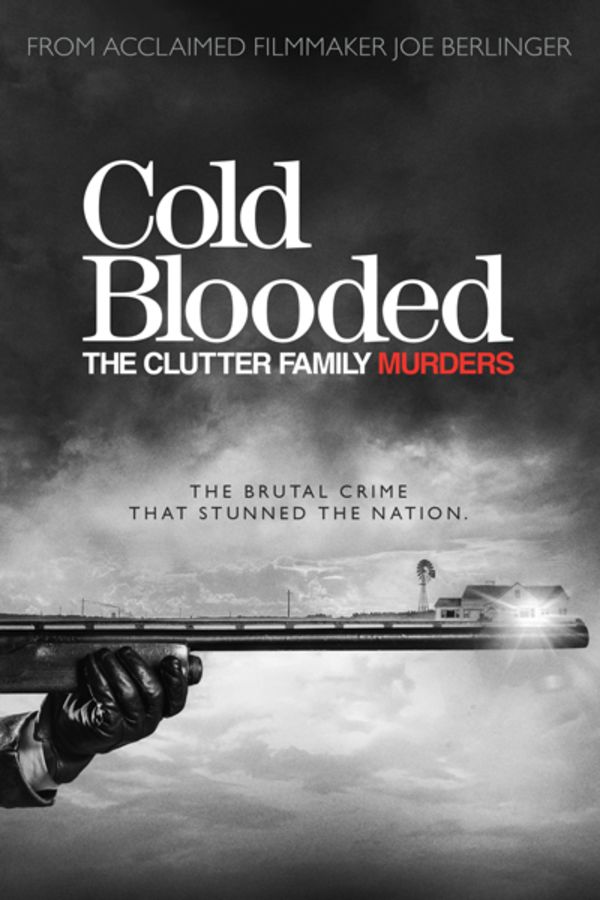 Cold Blooded: The Clutter Family Murders
In 1959, the murder of a family in Kansas shocks a town to its core. Shortly thereafter, author Truman Capote arrives in the town to write the novel "In Cold Blood", which eventually spawns the modern True Crime genre. In this extraordinary docu-series, acclaimed filmmakers Joe Berlinger, Alison Berg and Kahane Cooperman painstakingly separate fact from sensationalism and "non-fiction." Mixing re-enactments, rarely-seen archival footage and interviews with friends and family of both the Clutters and their killers, COLD BLOODED is a gripping attempt to restore humanity to victims of a truly horrific act of violence. Think you know everything about this famous case? Prepare to be surprised.
Member Reviews
You don't have an edit feature, and then after my prematurely posted review is deleted, I'm not able to paste my edited and completed review. I will no longer waste my time writing reviews here. Epic fail, Sundance Now.
Iwas born in 1960 & remember hearing talk of it,but in hushed tones. It was the way of the times. I found this to be informative & interesting,I would watch it again...
I have never been able to finish the book, but i feel that what those men did to the Clutter family they should not have been made out like it was their story It was the Clutter family and not the killers lives that should have been told. but in this documentary its about the killers and Truman Capote that is just wrong
This was a beautiful and informative documentary. Even as someone who was very familiar with the case and "In Cold Blood" I still learned a lot of new things, particularly about the Clutter family. The best wordnto describe it would be balanced. This film successfully brings together the story of the family, the killers, and with Capote.