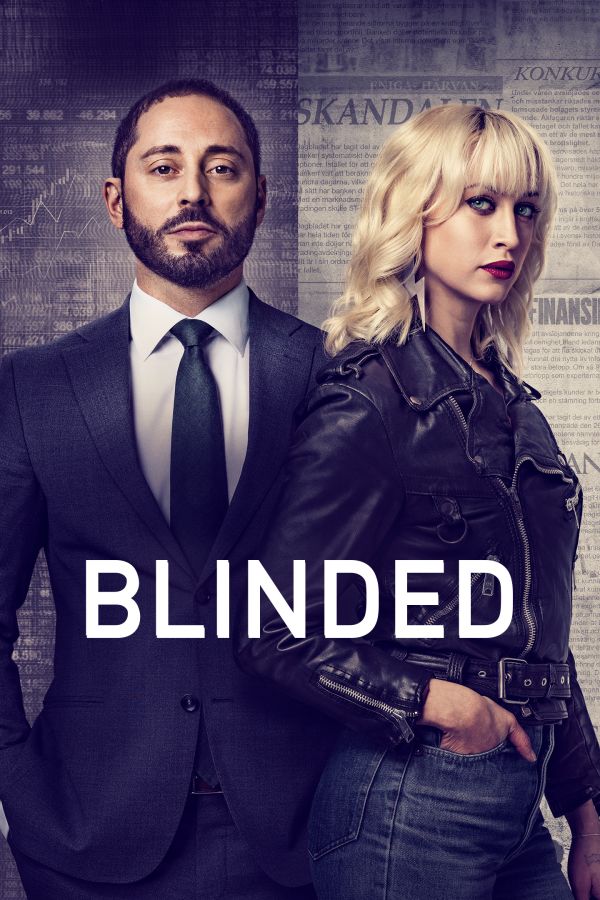 Blinded
The young financial journalist Bea Farkas has a secret affair with bank director Peder Rooth. She knows it's unprofessional (her job is to investigate people like him) but she's in love and can't bring herself to break up with him. Neither of them are typical to their line of work. They both come from working class backgrounds, both have moved up the socioeconomic ladder. She's single, he's married to an upper-class woman Sophie.
Member Reviews
Solid cast and fast moving. Mathias Varela is tightly-wound and fits this lead role well. Nice to see Julia Ragnarsson again while waiting for the next season of Spring Tide 👍🏻
This is an excellent, compelling series! Beautifully made and acted. Layered stories.
uber-bingeable story of greed, infidelity, and corruption
Blinded is the best series I have watched in years. I don't watch tv or much media anymore. This show kept me spellbound and watching every second. It will not disappoint you. The acting was superb. The plot and twists were excellent, as well. Bravo to the director, cast, and everyone involved. I hope it returns for another season.
Fast moving and interesting without being complicated. Ragnarsson and Varela are in good form with a good supporting cast and script. Good to binge.