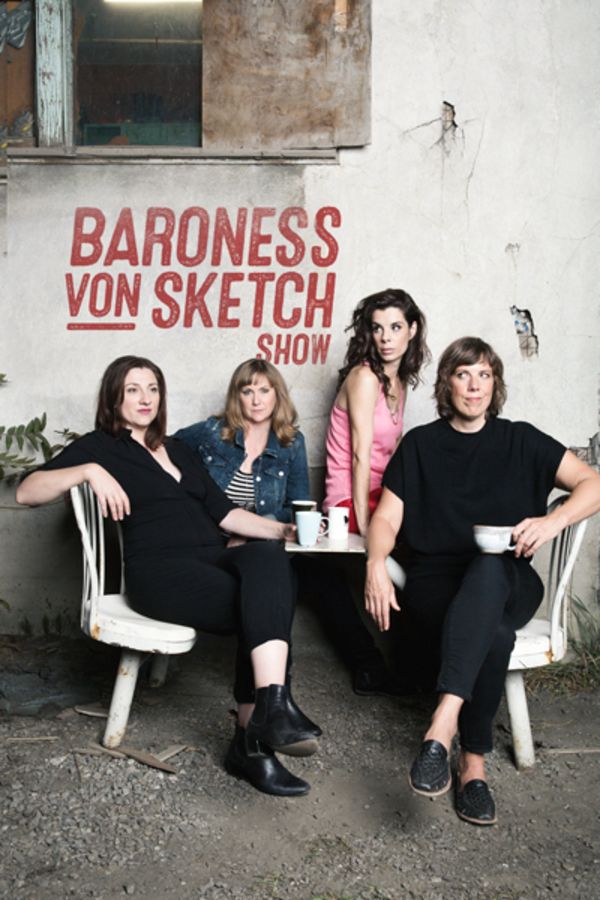 Baroness von Sketch Show
This critically-acclaimed and wildly funny comedy series takes a fresh look at our narcissistic contemporary culture. Fast paced and irreverent, BARONESS VON SKETCH SHOW satirizes our daily lives, celebrating the absurd and highlighting the down-right embarrassing. The hilarious all-female cast draws upon 15 years of comedy experience and multiple collaborations to present an insightful, emotionally grounded series capturing the banalities and absurdities of just trying to get along in the world. Offering a witty take on everyday concerns from the pretentiousness of ordering a fancy coffee to office and sexual politics, this satirical sketch show holds a fun house mirror up to modern life.
Member Reviews
Hilarious comedy, unlike anything else. These women are insanely funny!
Love Baroness von Sketch. Different from anything else I have seen, clever use of Characters, but very light. I hope there is a third season.
I'm writing in response to an earlier review criticizing Sundance Now for not making available The Baroness Von Sketch Show in Canada. It's most likely a rights issue. In Canada, the Baroness Von Sketch can be streamed on the CBC app and it's available on Netflix Canada too I believe.
This was sooo funnnnny!!! I want more!!!!
Mammogram sketch was too true!