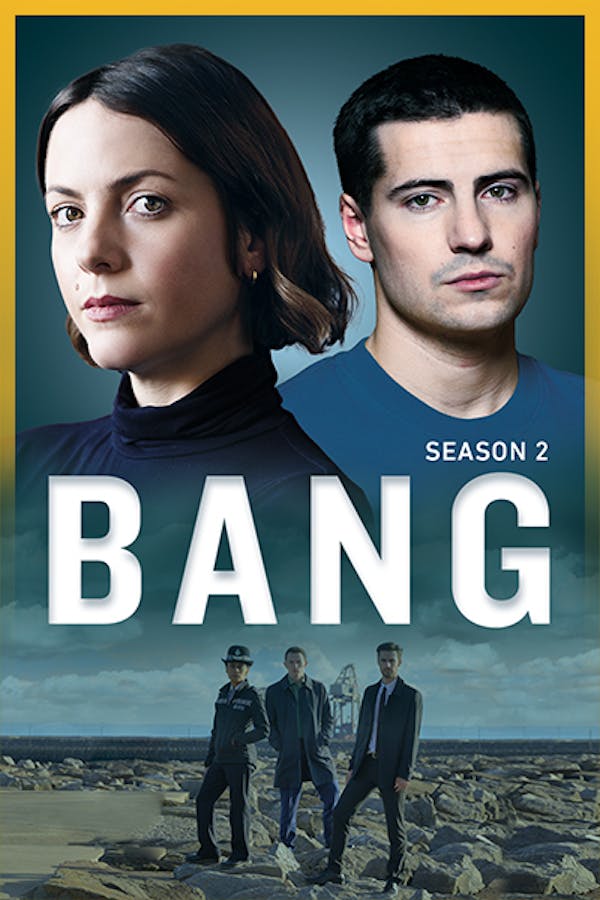 Bang
Bang is the story of a brother, a sister and a gun. Loner Sam's life is transformed when he comes into possession of a gun and starts to break the law. His ambitious policewoman sister Gina is paid to uphold it and makes it her mission to find the owner of the weapon. The family saga plays out against an inquiry into the shooting of a local businessman that raises questions for Sam and Gina about their father's murder when they were young children.
Member Reviews
Season 2 is a waste of time.
The synopsis is original (how crime travels with the gun from one character to the next) and it is beautiful to hear the Welsh language. But the story line is simplistic and not really credible (every character's past and present plays a role in the plot).
I thought the character development was very good. It maintains the suspense throughout the series.
The subtitle is not consistent and is very hard to follow even when they speak English. They have such a heavy diction. Why is the language goes back and forth **