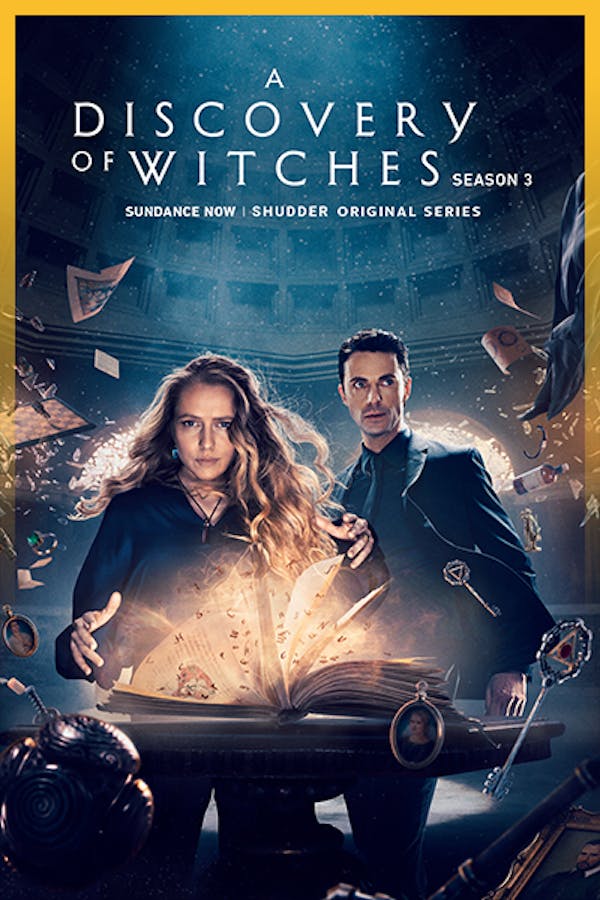 A Discovery of Witches
Brilliant historian Diana Bishop is a witch denying her own heritage. But when she unexpectedly calls up an ancient, bewitched manuscript from Oxford's Bodleian library, one that was thought by the creatures to be lost and could answer the mysteries of their existence, she finds herself thrown into the heart of a dangerous mystery – and into the path of the enigmatic geneticist and vampire Matthew Clairmont. Matthew is driven to solve the looming threat of the creatures' decline and extinction, but their unlikely alliance to find the book before it falls into the wrong hands – and their deepening relationship – threatens to violate age-old taboos and shake the fragile peace that exists between the species.
Member Reviews
Loved this season! I want more! It kept me captivated and flooded with emotion. Exactly what I look for in a series. 2 thumbs up!
I read the series in Spanish while living in Mexico years ago. Think I'll purchase the series in English, because I realize I missed a great deal reading in a language not mine by birth.
Love it! Was hard to wait episode to episode. Cannot wait until Season 2. Sounds like January 2021!
I have read all of the books and, while I like the series, I am super disappointed in the casting of characters. The character for Diana I can get behind, but Matthew in the books was this formidable man, who was a warrior for over a thousand years, and has some major mood swings. Matthew Goode just does not fit that role. Physically, I can't imagine him ever fighting a battle or picking up a sword. Personality wise, he is just too mellow and blah. Isabeau in the books was made a vampire when she was in her 20s and was supposed to be the most beautiful of women. Isabeau in the series is way older. I am sorry, but vampires are YOUNG. There are no OLD vampires!! The chemistry between Diana and Matthew also seems off. It is not very convincing and almost painful/creepy to watch. Hopefully their chemistry gets better in Season 2. Overall, I will continue to enjoy the series, but the books are so much better.
way wont it play... want to see so bad