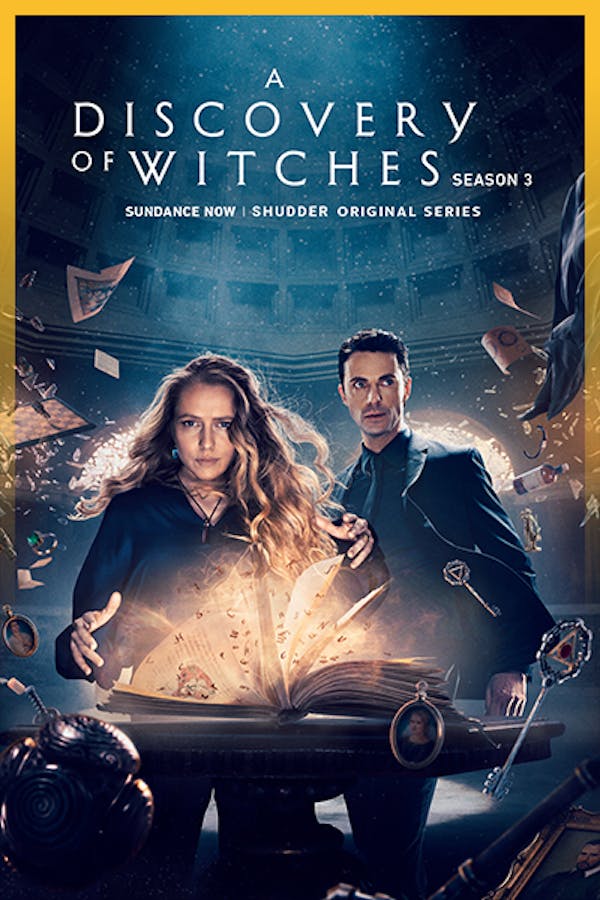 A Discovery of Witches
Brilliant historian Diana Bishop is a witch denying her own heritage. But when she unexpectedly calls up an ancient, bewitched manuscript from Oxford's Bodleian library, one that was thought by the creatures to be lost and could answer the mysteries of their existence, she finds herself thrown into the heart of a dangerous mystery – and into the path of the enigmatic geneticist and vampire Matthew Clairmont. Matthew is driven to solve the looming threat of the creatures' decline and extinction, but their unlikely alliance to find the book before it falls into the wrong hands – and their deepening relationship – threatens to violate age-old taboos and shake the fragile peace that exists between the species.
Member Reviews
I have read the trilogy twice. I have binge watched season 1 twice. I am enjoying season 2, although it does seem a trifle slow. (possible spoiler alert) I look forward to seeing more of her training with Goody Alsop, and, I am anxiously awaiting the dragon.
I love the story and the show but season 2 is awfully slow.
I really wanted to give this more stars,but this season seemed a little slower. The last 2 episodes it picked up and the plot got better. I hope Season 3 is entertaining. I waited for a year for this season to come out and was disappointed.
I've already read the books, but this series brings them to life. I can't wait to see what you do with book 3. I wish there would have been more of Philipe. He is such an intregal character. I looking forward to the rest of the series.
I've read all 3 books & this series b