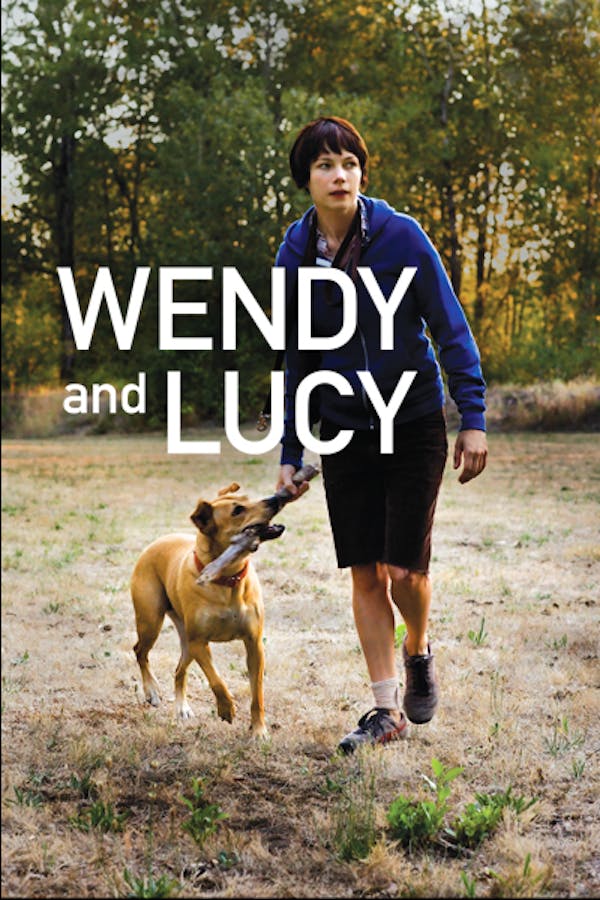 Wendy & Lucy
Directed by Kelly Reichardt
Wendy Carroll is driving to Ketchikan, Alaska, in hopes of a summer of lucrative work at the Northwestern Fish cannery, and the start of a new life with her dog, Lucy. When her car breaks down in Oregon, however, the thin fabric of her financial situation comes apart, and she confronts a series of increasingly dire economic decisions, with far-ranging repercussions for herself and Lucy.
Golden Globe winner Michelle Williams gives a captivating performance as a near-penniless drifter traveling to Alaska in search of work, with only her dog Lucy as a companion.
Member Reviews
Monumental waste of time!
One if the most beautiful films about love, friendship and hard times that I've ever experienced.
wow so much bad luck_a wonderful story_i fell in love with Lucy (Michelle Williams) even watching it the second time_she's just perfect in this and the guard made me really happy
I'm okay, but I had to cry. To myself alone stuggleing with life. I cried for the young woman, and for her best friend the dog, the guard that cared. Mostly I had to cry for the human heart that tries so hard, and believes in what it can feel. This is a beautiful statement, this film. Thank You.