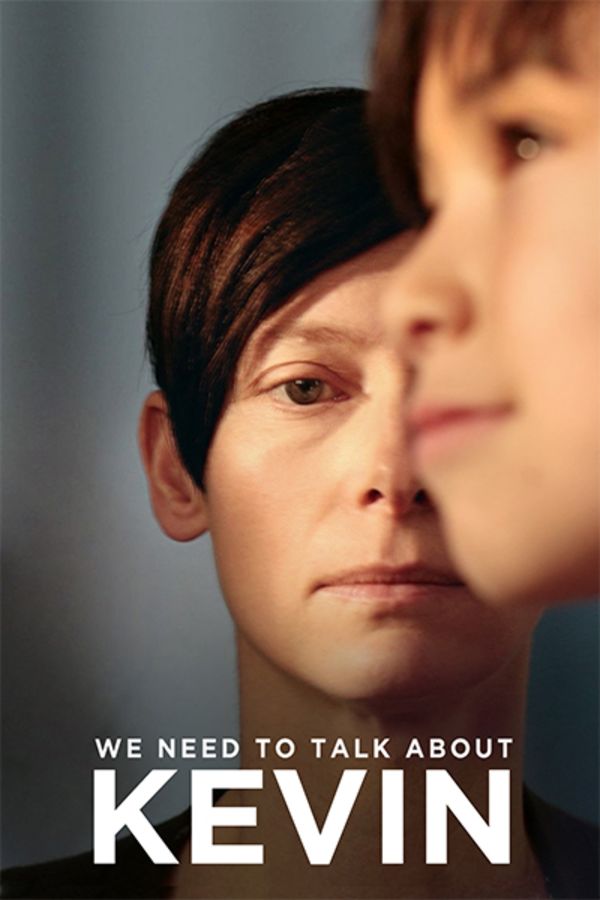 We Need to Talk About Kevin
Directed by Lynne Ramsay
A suspenseful and gripping psychological thriller, Lynne Ramsay's WE NEED TO TALK ABOUT KEVIN explores the fractious relationship between a mother and her evil son. Tilda Swinton, in a bracing, tour-de-force performance, plays the mother, Eva, as she contends for years with the increasing malevolence of her first-born child, Kevin (Ezra Miller). Based on the best-selling novel of the same name, WE NEED TO TALK ABOUT KEVIN explores nature vs. nurture on a whole new level as Eva's own culpability is measured against Kevin's innate evilness. Ramsay's masterful storytelling simultaneously combines a provocative moral ambiguity with a satisfying and compelling narrative, which builds to a chilling, unforgettable climax
In this Golden Globe nominated psychological thriller, Oscar winner Tilda Swinton plays Eva, the mother of the evil Kevin (Ezra Miller). Eva contends with her clueless husband (John C. Reilly) and her son's malevolent ways, as the narrative builds to a chilling and unforgettable climax.
Cast: Tilda Swinton, John C. Reilly, Ezra Miller
Member Reviews
Movie is creepy and suspenseful. I know abuse, I know abusers of all types and degrees for this reason I found the portrayal of the father`s denial and blame of the mother acted well. Common abuse, common abuser - cannot be me so it has to be you, my wife and the mother. The mother`s numbness reflected in a cold stare of disbelief and wonder. The movie is well acted, cold and unforgiving. Which comes first the coldness of the parents or the destruction the son causes?
This film was extremely captivating. Definitely give it a watch. The emotion you will experience is overwhelming!
Was expecting it to be more. I read reviews before watching. It is all in the eye of the watcher with this one, her blank stare seemed to be numbness to me and the acting could have been better but all in all there is definitely a message there.
Disappointed, i can't get this file to play--i've read the book and was particularly interested in seeing this--but oh well, from other reviewers, it seems it wouldn't be worth my time anyway
Very disappointed in this movie. No rhyme or reason.