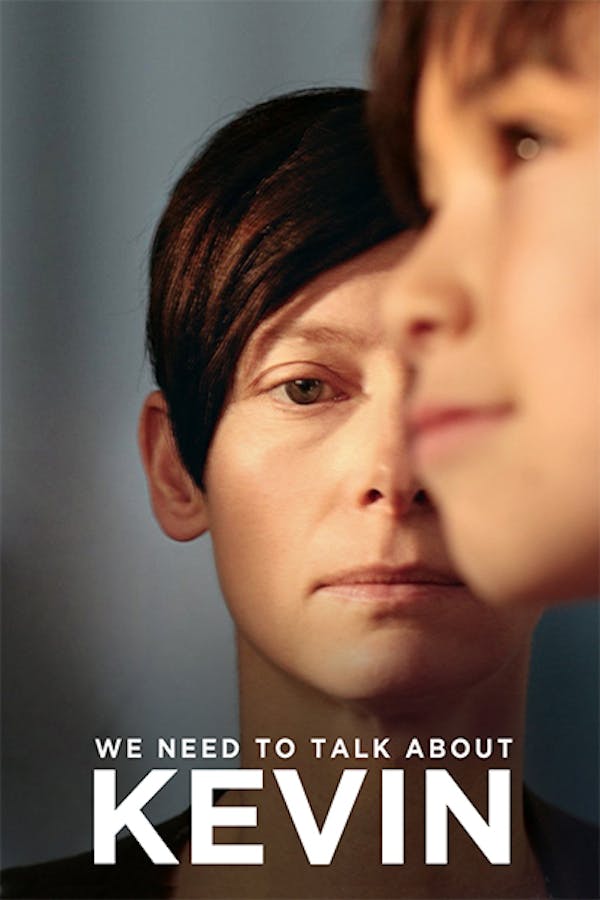 We Need to Talk About Kevin
Directed by Lynne Ramsay
A suspenseful and gripping psychological thriller, Lynne Ramsay's WE NEED TO TALK ABOUT KEVIN explores the fractious relationship between a mother and her evil son. Tilda Swinton, in a bracing, tour-de-force performance, plays the mother, Eva, as she contends for years with the increasing malevolence of her first-born child, Kevin (Ezra Miller). Based on the best-selling novel of the same name, WE NEED TO TALK ABOUT KEVIN explores nature vs. nurture on a whole new level as Eva's own culpability is measured against Kevin's innate evilness. Ramsay's masterful storytelling simultaneously combines a provocative moral ambiguity with a satisfying and compelling narrative, which builds to a chilling, unforgettable climax
In this Golden Globe nominated psychological thriller, Oscar winner Tilda Swinton plays Eva, the mother of the evil Kevin (Ezra Miller). Eva contends with her clueless husband (John C. Reilly) and her son's malevolent ways, as the narrative builds to a chilling and unforgettable climax.
Cast: Tilda Swinton, John C. Reilly, Ezra Miller
Member Reviews
outstanding movie. WATCH IT
That was a very good movie. A bit slow in the beginning, but once it was over, my mouth was hanging open. I recommend this movie to anyone that likes suspenseful drama's.
I know it's just a movie. I couldn't understand why did she stay. Why didnt she just leave town. The way the people treated her. That one scene when she was in the grocery store. Life there was over after she realized that he had also killed the father and his sister. She should have just left town.
What I just couldn't understand about this is why did she stay. The wzy she was treated by the people. That one scene in the grocery store
An excellent telling of an event that's become all too common in America today but from a unique perspective. That of the "School Shooter and his Family" instead of the Victims.