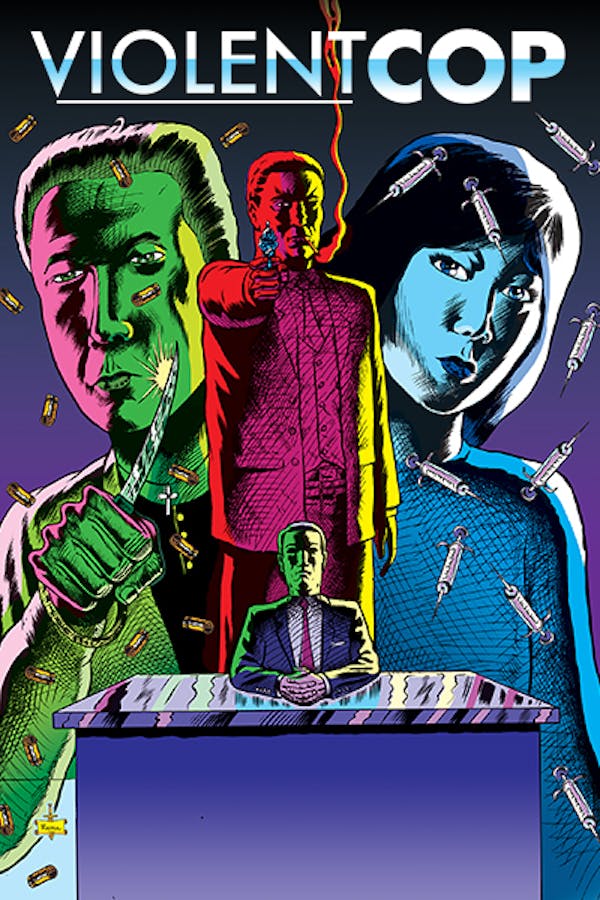 Violent Cop
Directed by Takeshi Kitano
In his explosive directorial debut Japanese renaissance man-cum-comedian-extraordinaire Takeshi "Beat" Kitano plays vicious rogue homicide Detective Azuma who takes on a sadistic crime syndicate only to discover widespread internal corruption in the police force.
While investigating a series of drug-related homicides, a rogue cop discovers that his colleague is supplying drugs from within the police force.
Cast: Takeshi Kitano
Member Reviews
Takeshi Kintano is an artist. Love or hate him, he does it in inimitable fashion and he can grow on you. Know this going in and you will get a taste for his filmmaking. Loved the one about the baseball team too.
mostly dumb but sometimes entertaining_Azuma is just annoying and i got tired of him fast_but i like Japan and the time and some of the scenes are cool