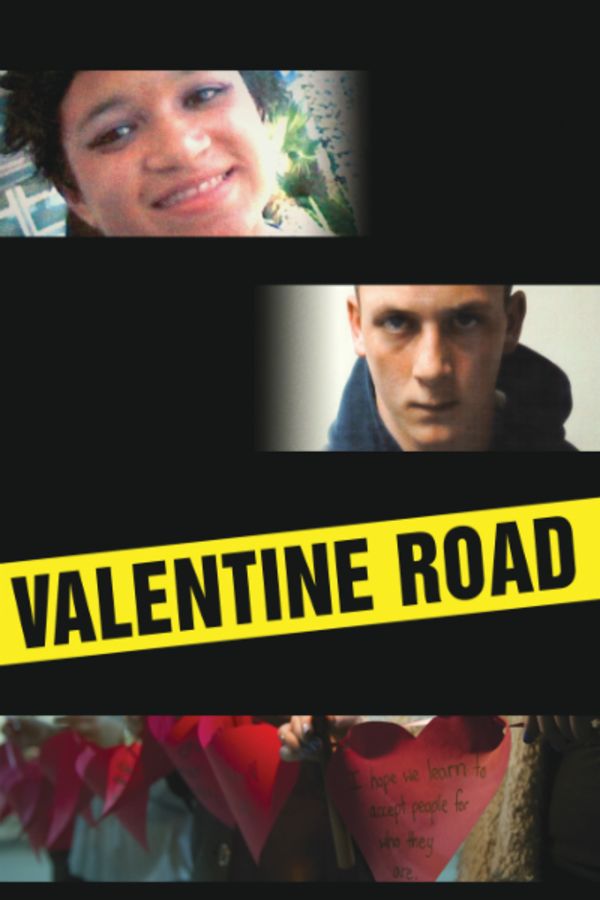 Valentine Road
Directed by Marta Cunningham
On February 12th 2008, in the working class town of Oxnard, California, 14-year-old Brandon McInerney shot his eighth grade classmate, 15-year-old Lawrence "Larry" King twice in the back of the head during first period English class, while the entire class watched. Larry died two days later. A media frenzy followed – spinning the wild tale of a flamboyantly gay Lolita pushing the buttons of a raging white supremacist bully too far. Eventually the traditional news media moved on. Left in its wake was a shell-shocked small town community having to answer big questions. What exactly is society to do with someone like Brandon? What measures can be enacted to protect LGBTQ kids like Larry King?
The tragic killing of 14-year-old Lawrence King, a gay adolescent who was experimenting with gender presentation, by his classmate, made national headlines in a time when bullying and LGBTQ hate crimes were finally beginning to be taken seriously
Member Reviews
Appalling behavior on all the adults in this film for their undying support and almost sick admiration for a troubled violent young man that shot a classmate in the head at point blank rage. That adult woman lawyer who got a "save Brandon" tattoo on her wrist and said "he's just my favorite human in the whole world i just love him"...are u actually serious??? Can someone have her tested for severe mental instability? Brandon doodled swastikas in his spare time u absolute nut case. Blaming The murder victim for his own murder is exactly what happens throughout the entire film.. if these are the adults that these kids have to look up too in the north bumblefuck hillbilly section of California,then just burn down that whole damn racist town because they are all vile and inhumane.. poor sweet little Larry that had the courage to be who he was died in absolute vain at the hands of my some KKK members grandson... my god we have to do better with our children.
A great documentary but Larry King was the victim and not Brandon, but yet half the adults in this film were oh poor Brandon and that Larry brought his murder on himself. The murderer is a POS white supremacist thug who shot a classmate in the back of the head twice and has zero remorse for it. I have no doubt he will kill again and that he came from an abusive home so it's excusable is bull shit, You should have known right from wrong, you should have known that shooting Larry and killing Larry he would never grow up, never be the person he wanted to be. But you wrote to one of your former teachers you got past it. You don't deserve a second chance in society, ever. The punishment did not fit the crime.
This documentary and the way it was portrayed pissed me off I have never watched a more one-sided pro suspect documentary as this one. How dare the filmmakers well on such a hot sensitive topic and then blame the murder victim for his own murder and who the hell were those two lawyers that defended The suspect where did they come from and why do they have such a close personal attachment to the victim they should never been allowed to be representatives for him even if it was pro bono. This documentary just tells a majority one side in favor of the person who murdered someone it was not well-balanced at all and quite honestly should never of been made, now having said that I feel so very much for the victim Larry such a sad sad story and this documentary just proves that white privilege exists.
no child should be afraid of who they truly are. they definitely should not be afraid to openly and freely express their true selves in publuc and the same goes for school. children and teens attending publuc and private schools have a right to an education that is free from bullying, free from having to watch over ones shoulder, free from discrimination and above all a safe place . a safe place where violence and abuse does not occur, where they can feel wanted, accepted, and supported by their peers. and educatirs. its an educators respondibility that once that accept that job and walk into that classroom, those kids are your sole reason for being their: your responsibility. and i am appalled at some of the comments by the school personnel as well as the jurorsin the documentary. we get it, brandon was just a kid, but so was Larry.. we get brandon had a hard life growing up but guess what, so did larry. it doesnt excuse the fact that the kid brought a gun to school and execution style shot and killed another over a valentine or a few words in passing. kids will be kids, they say things. and it passes. old news. but murder is forever. and it a monster does create. i do not believe 21 years and then hes out is enough. brandon has an explosiveviolent temper and him sitting in prison will not only give him time to think about what he did...its the gasoline to fuel another fire deep within that dark soul of his and he will harm another .