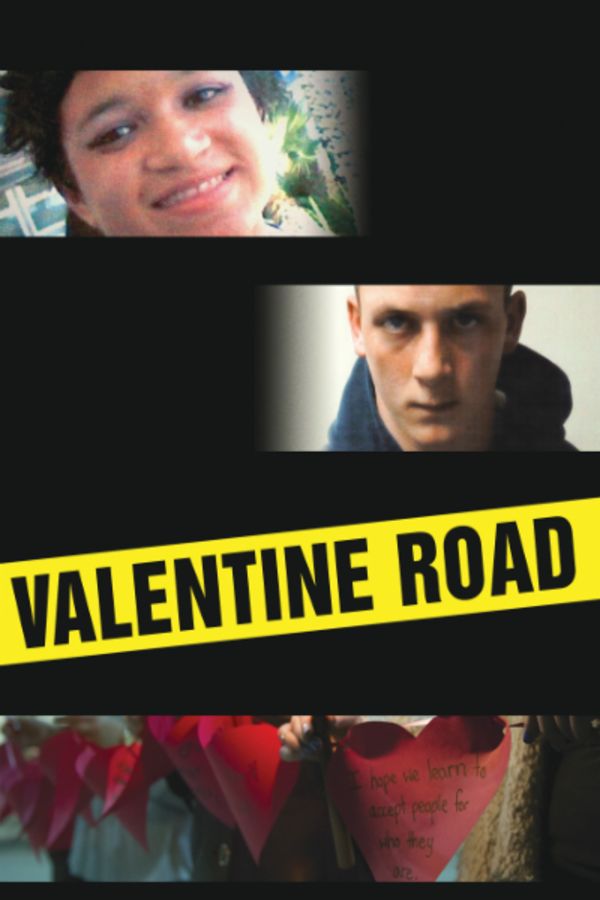 Valentine Road
Directed by Marta Cunningham
On February 12th 2008, in the working class town of Oxnard, California, 14-year-old Brandon McInerney shot his eighth grade classmate, 15-year-old Lawrence "Larry" King twice in the back of the head during first period English class, while the entire class watched. Larry died two days later. A media frenzy followed – spinning the wild tale of a flamboyantly gay Lolita pushing the buttons of a raging white supremacist bully too far. Eventually the traditional news media moved on. Left in its wake was a shell-shocked small town community having to answer big questions. What exactly is society to do with someone like Brandon? What measures can be enacted to protect LGBTQ kids like Larry King?
The tragic killing of 14-year-old Lawrence King, a gay adolescent who was experimenting with gender presentation, by his classmate, made national headlines in a time when bullying and LGBTQ hate crimes were finally beginning to be taken seriously
Member Reviews
If adults can't sort through the confusion regarding sexuality & gender orientation, how can they expect children to deal with it in a socially acceptable manner. They both came from violent, neglectful homes. Both were simply seeking love & acceptance out in the world, because they hadn't found it in the home. It's heartbreaking. And, sadly, the confusion is growing.
Valentine Road does with intelligence and compassion and well-choreographed visuals and music exactly what a documentary should do--it opens up and explores elements of our society, things that are right in front of us but that we don't examine or notice carefully until a skillful director shows us a new way of seeing them. In Marta Cunningham's hands, the heart-wrenching story of Larry King and his killer, Brandon McInerney, becomes a window onto what is broken and terrifying in the north LA suburbs--and, really, in much of America. By meeting those around Larry and Brandon, and by learning their stories and seeing their community, we are pushed to reflect on homophobia and white supremacy, on the role of broken families and abuse and how they damage young people, on the flaws in our justice system and the questionable wisdom of prosecuting minors as adults, and how all of these facets intersect becomes fuel for a lot of serious thought. I especially love that the film makers chose not to use a narrator to broadcast any pre-fabricated perspective on the complex story
Dragged on too slowly. Despite how controversial or sad or complex the whole story is, I could not make it to the end of this doc. Boring storytelling.
I am so appalled at so many of the adults in this film! Blaming the victim for his own murder?! It's horrendous! I know where Oxnard is...and I never thought of it as a backward ass city in the sticks. It's in between Santa Barbara and LA...but their thinking is out of some isolated mid western town. Now, why can't they put Larry's name on the tree planted in memory of him? Why does Brandon's adult defense attorney have "justice for Brandon" tattooed on her wrist?? WHY IS EVERYONE BLAMING LARRY???
Must be a good documentary if I'm left feeling this upset right? I'm disgusted at how many people were in support of a person who is capable of shooting someone like this. It's not a comforting thought that there are so many people who are so close minded and intolerant of differences and so many tolerant of this boy killing another. Free Brandon...really? That poor kid Larry will never get the chance to be free.