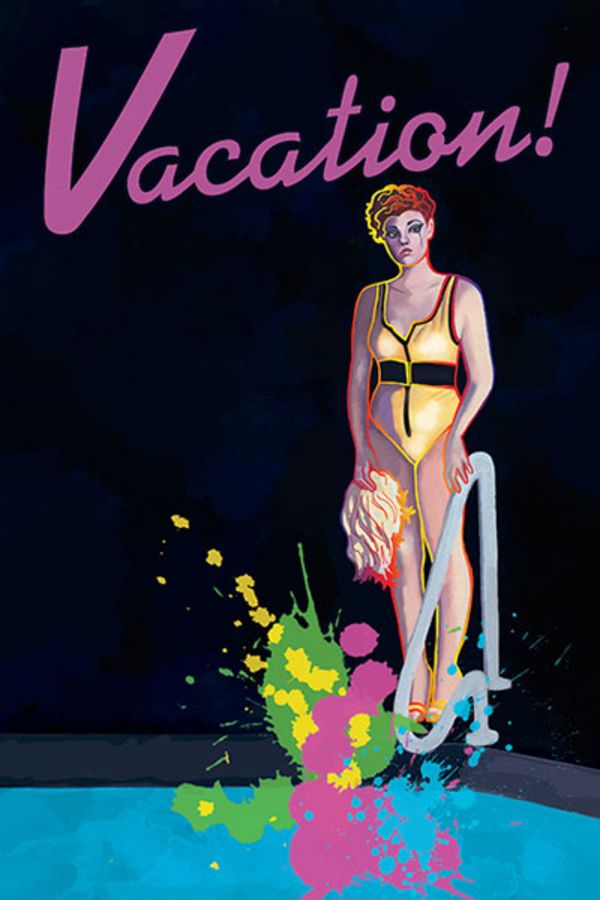 Vacation!
Directed by Zach Clark
VACATION! is an existential beach party movie about life, death, sex and drugs. When four college friends reunite for a girls' week at the beach, it's all bikinis, piña coladas and dance parties at first. But the fun soon fades away… After procuring a psychotropic drug from a sketchy surfer dude, the girls take a very strange trip into the abyss.
Four girlfriends reunite for a week of partying on the beach, and it's all sand, sun and margaritas until one of them turns up dead.
Cast: Trieste Kelly Dunn, Lydia Hyslop, Maggie Ross, Melodie Sisk, Michael Abbott Jr, Tara Everhart, Martha Stephens
Member Reviews
for the first 10 minutes: i cannot possibly take a full 90 minutes of these grating, obnoxious women. by the end: i want more of these grating, obnoxious women! the acid trip scene definitely could have been handled more deftly, really ought to have been much, much weirder, but overall i ended up digging this quite a bit. it makes not a bit of sense as best as i could sort out, but, as the kids so often say, that's a feature, not a bug in this case. i wish i could find a woman who would fancy me half as much as the blonde woman fancies her blender in the last 15 minutes of this thing.