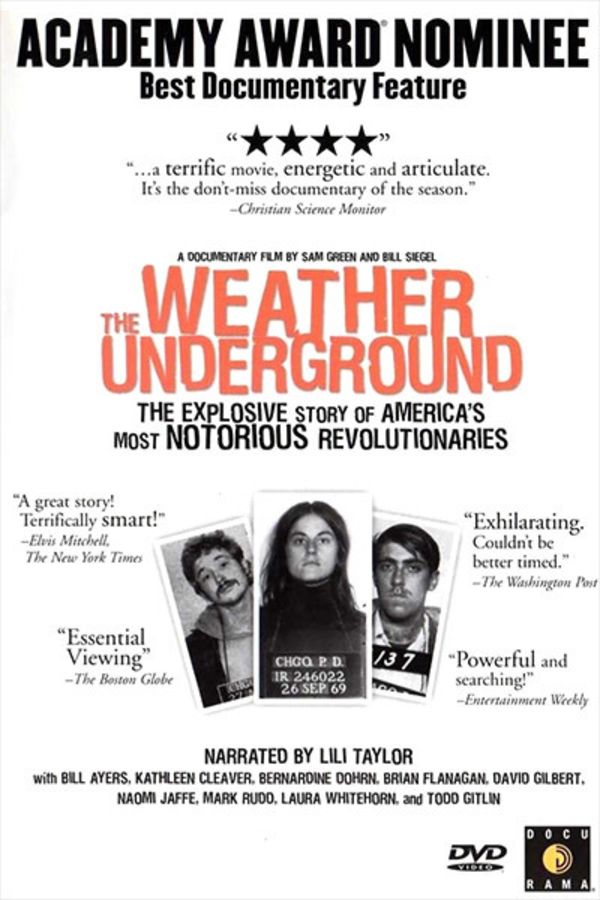 The Weather Underground
Directed by Sam Green
Over forty years ago a group of young American radicals called The Weathermen announced their intention to overthrow the U.S. government. Fueled by outrage over the Vietnam War and racism in America, they went underground during the 1970's, bombing targets across the country that they felt symbolized "the real violence" that the U.S. government and capitalist power were wreaking throughout the world.
This powerful Academy Award-nominated documentary traces the rise and fall of a notorious 1970's radical group who declared war on the U.S. government.
Member Reviews
excellent_they are incredibly heroic_and the evil of the US government at the time was intense and non-stopping
i keep learning from this , sometimes completely different things. never tire of it. does a great job of digging into this corner of history
Within the context of the social and political climate in the USA today,this film becomes incredibly thought provoking.
They were my heroes. They still are.
Violence, when not perpetrated by the powers that be, is either categorized as criminal or insane. To my mind, violence by any body, including the powers that be, is both. Sad that so many of the issues of the time are still relevant today and violence is still not the answer.