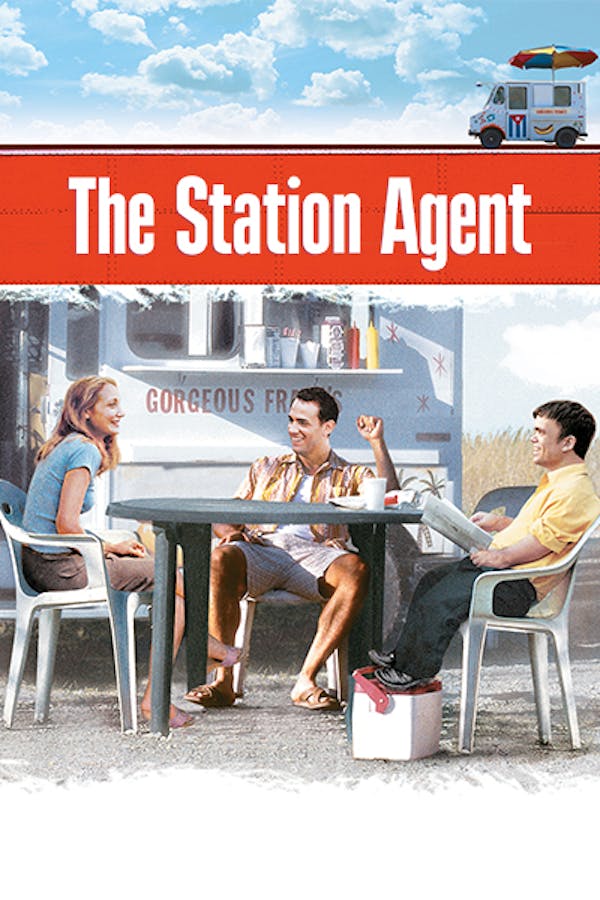 The Station Agent
Directed by Thomas Mccarthy
When lonely dwarf Finbar McBride's only friend dies, he moves to an abandoned train depot in Newfoundland, New Jersey. His neighbor is a Cuban man named Joe Oramas, who is manning his sick father's hot-dog trailer. Olivia Harris is a clumsy divorced woman who grieves the death of her beloved son Sam. After spending some time together, the weird trio becomes friends.
When his only friend dies, a man born with dwarfism moves to rural New Jersey to live a life of solitude, only to meet a chatty hot dog vendor and a woman dealing with her own personal loss.
Cast: Peter Dinklage, Lynn Cohen, Raven Goodwin, Joe Lo Truglio, Paula Garcés, Richard Kind, Marla Sucharetza, Michelle Williams, Patricia Clarkson
Member Reviews
Why are both female characters so outlandishly neurotic? And they both happen to be movie-star gorgeous, but I guess that's because they are. Movie stars, that is. Still, a beguiling film that I'd heard about years ago and finally caught up with. Beautifully withholding at first, really patient and quiet but, as is often the case when you start out quiet and slow, the last third felt a bit forced. It made me appreciate how well Kenneth Lonergan brings his tightly wound, hurting people to such carefully calibrated moments of revelation that still feel muddy and real, never easy. Peter Dinklage is marvelous. All three principals are doing some of the best work I've ever seen from them. All in all, a lovely place to be for 90 minutes. Really gives you the feeling of "that summer when things finally changed." Happy summer, everyone.
really a goofy odd movie_everyone is sweet and fun_so Joe runs his father's hot-dog trailer on a dead end across from an abandoned train depot_a great place for traffic_Olivia is wonderful and i always love Michelle Williams
Perfect Sunday afternoon movie. Great acting by talented professionals. Cinematically sensual.