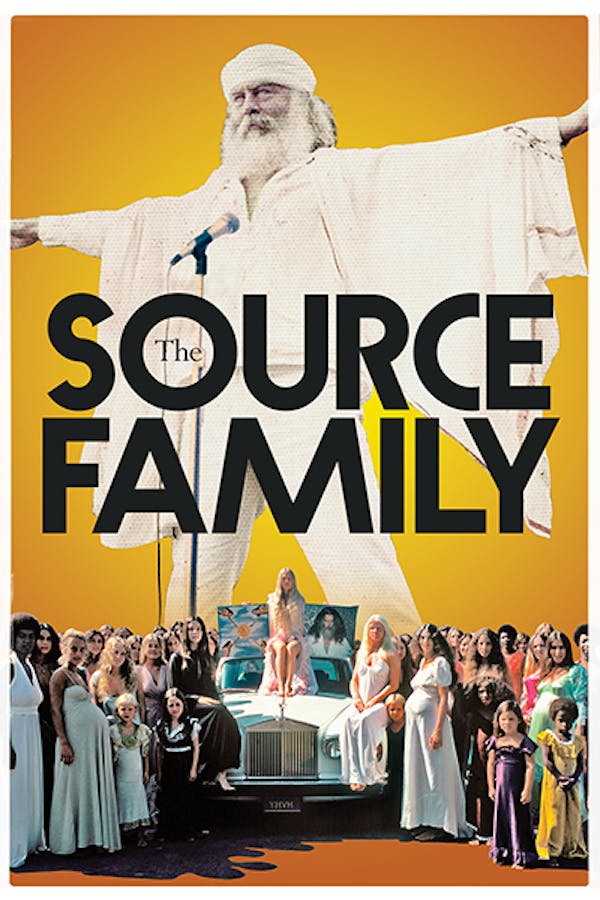 The Source Family
Directed by Maria Demopoulos
An insiders' look at the Source Family, a radical experiment in '70s utopian living. Their outlandish style, health food restaurant, rock band, and beautiful women made them the darlings of the Sunset Strip. But their outsider ideals and spiritual leader, Father Yod, caused trouble with local authorities, leading to their undoing. Years later, former family members surface and the rock band reforms, revealing how their time with Father Yod shaped their lives in the most unexpected ways.
Looking back at an outlandish Hollywood cult from the 1970s, led by a professed guru and suspected bank robber.
Cast: Ahom Aquarian, Isis Aquarian, Don Bolles
Member Reviews
Thoroughly engaging. Had never heard about this cult. Highly recommend.
loved it. i am glad he ended on a human note. please know i dont judge anyone for it. i think what your message says is awesome