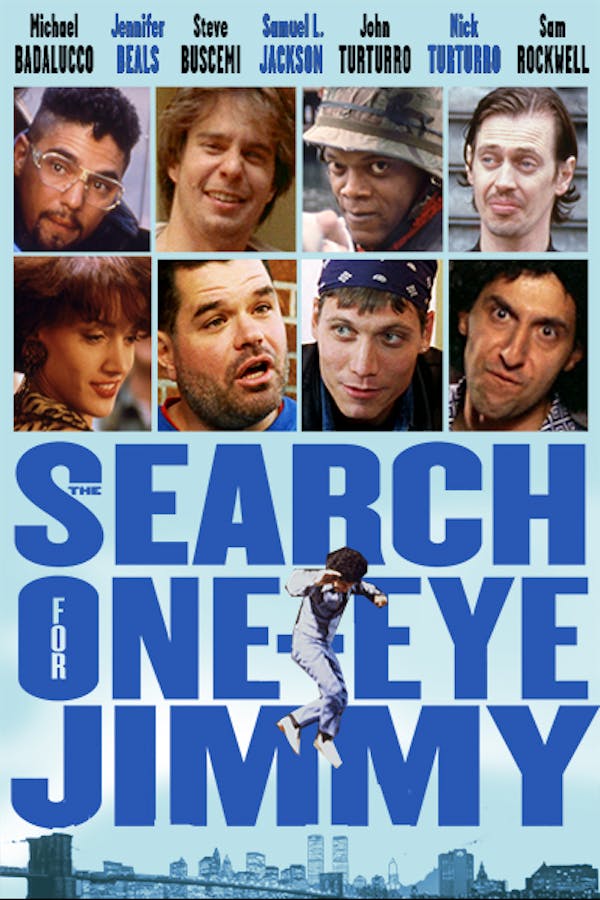 The Search For One-Eye Jimmy
Directed by Sam Henry Kass
Steve Buscemi, Samuel L. Jackson, John Turturro, and Sam Rockwell are just a few of the actors who populate South Brooklyn throughout this film's shaggy dog tale. One of the locals, "One-Eye" Jimmy, has disappeared, and filmmaker Les tries to track him down. As word spreads, the neighborhood leads him on a hilariously disorganized and badly led search party.
The entire neighborhood of Red Hook, Brooklyn helps go in search of the missing Jimmy. Featuring Steve Buscemi, Samuel L. Jackson, John Turturro and more.
Cast: Sam Rockwell, Anne Meara, Tony Sirico, Les Holt McCallany, Steve Buscemi, Ray Mancini, Michael Badalucco, Jennifer Beals, John Turturro, Samuel L. Jackson
Member Reviews
It's bizarre and a little hard to get into at first, but hang in there it's definitely worth while to see the many established and talented cas, especially Sam Rockwell's monologue at the end... lmao.
Favorite actors make a classic I would not want to miss and the thing is, it all held together with a good healthy flow, like great timing and a taste I can carry into tomorrow. Yes!!!!
Great movie, cheesy and hilarious.
really funny to start but it sort of gets redundant_the whole cast is really fun_so yeah it's goofy funny