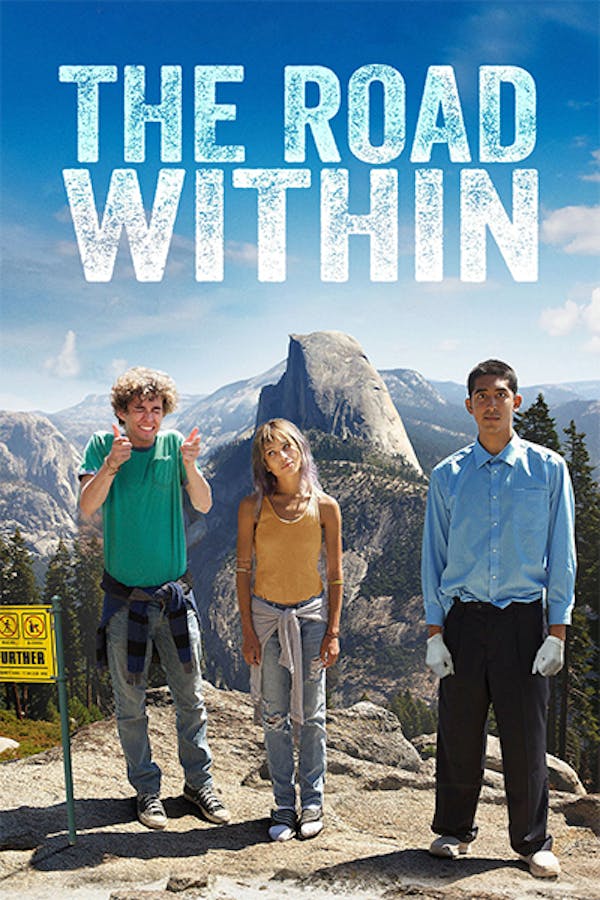 The Road Within
Directed by Gren Wells
In Gren Wells authentic and emotional directorial debut, a man with (Robert Sheehan) Tourette's syndrome brings his OCD roommate (Dev Patel) and an anorexic woman (Zoë Kravitz) along on a road trip to bring his late mother's ashes to the ocean.
Three unlikely companions, with clashing personalities, find themselves on a three-day journey, making for hilarious antics and unexpected new friendships.
Cast: Robert Sheehan, Zoë Kravitz, Dev Patel
Member Reviews
Unexpected, great acting, great movie. I wish there werer more like it!
Very good movie. it was funny, dramatic, and romantic. A good mix of all three. The acting was amazing, and I would recommend this movie to anyone, especially people who know of people who are suffering from mental illness.
Loved it. Laughed and cried.