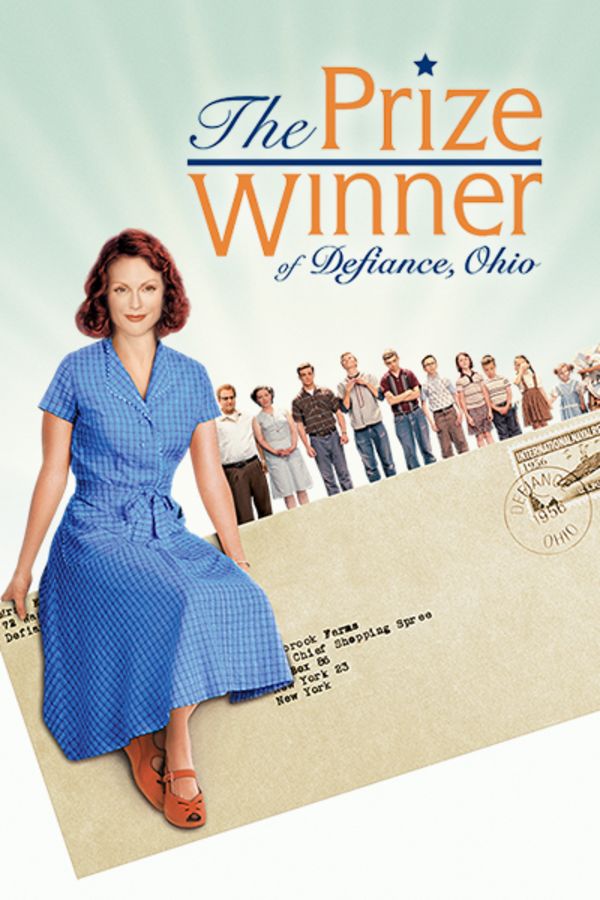 The Prize Winner of Defiance, Ohio
Directed by Jane Anderson
Evelyn Ryan suffers in her marriage to Kelly, a slovenly alcoholic whose only consistent quality is his utter lack of respect for her. As Evelyn struggles to make ends meet and care for their 10 children, she begins to turn to contests as a source of entertainment and much-needed income. To the amazement of her friends and family, Evelyn's quick wit leads her to pen prizewinning amateur jingles and one-liners for products all across the spectrum.
In order to support her ten children, Evelyn Ryan enters a commercial jingle-writing contest.
Cast: Julianne Moore, Woody Harrelson, Laura Dern
Member Reviews
Great movie! Made me tear up...
Thank You for the best movies. Sadly I need to go for a while. This was a perfect send-off movie for me. I hope I'll change my mind and come back soon because I love Sundance Now and this movie. Thanks so much.
Wonderful heart wrenching and unforgettable..