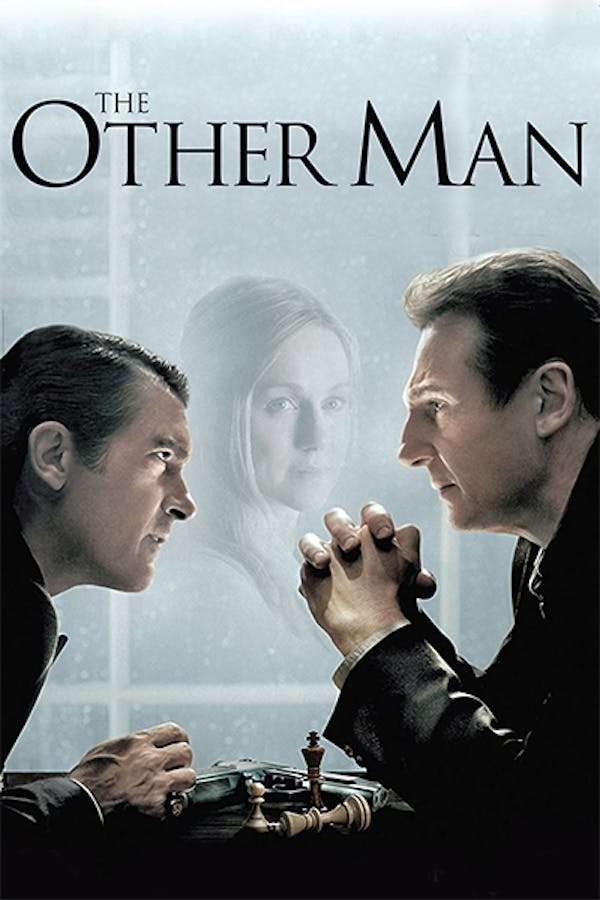 The Other Man
Directed by Richard Eyre
A taut thriller, THE OTHER MAN is an intimate tale of a man who discovers his wife's infidelity and sets out to track down his rival. Driven to pursue the mystery surrounding his wife's adultery, Liam Neeson embarks on a global pursuit with a haunted passion that begins to probe the nature not simply of jealousy, but of loss and forgiveness. The film is beautifully shot on location in Milan and Lake Como as well as in London and Ely by renowned cinematographer Harris Zambarloukos (Mamma Mia!, Heart in the Sand.)
Driven to pursue the mystery surrounding his wife's adultery, Liam Neeson embarks on a global pursuit with a haunted passion that begins to probe the nature not simply of jealousy, but of loss and forgiveness.
Cast: Liam Neeson, Antonio Banderas, Laura Linney
Member Reviews
Artful, engrossing, masterfully shot. Timeline shuffling easy to follow. Chic, stylish urbane. Thumbs up.
This is a really enjoyable movie, a drama with great acting and some breathtaking scenery. It definitely explores the range of emotions that come into play with years of marriage and one spouse is faithful and then an affair comes to light. It affects everyone, including grown children. I liked the movie also in the way that it didn't give you any obvious outcomes, I like to see characters grow and reveal themselves. This movie is definitely worth a watch!
completely awful. the talking was so low and muffled .. it was so unbelievable and under explained what a waste of an hour and a half
OMG this was terrible. I don't know who the director was but they shouldn't be allowed to make films. It was confusing, choppy, you got lost in the plot, and seemed to be going no where. With such good actors I was surprised. Did they not read the script or did this just become a mess in editing?
This was very slow, anticlimactic and confusing. I almost shut it off twice and should have. Sad with such good actors.