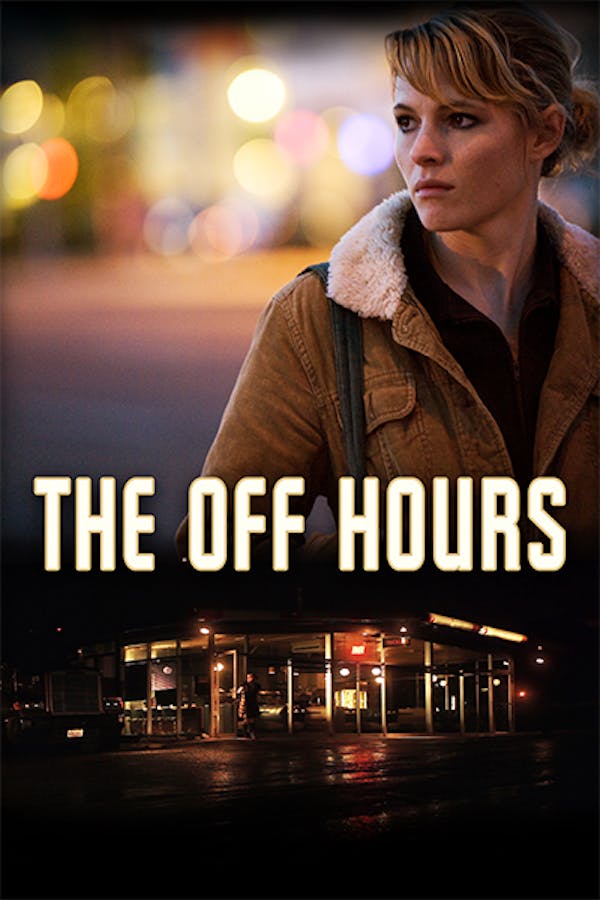 The Off Hours
Directed by Megan Griffiths
Francine is a waitress whose liberation from her mundane existence is long overdue. In the restless world of the night shift at a highway diner, her life consists of casual encounters and transient friendships. As change begins to invade the quiet diner, Francine is reminded that it is never too late to become the person she was meant to be.
A waitress working the night shift at a roadside diner in a small, industrial town becomes intrigued by a charming truck driver, while the diner's owner struggles to keep his dwindling business afloat.
Cast: Amy Seimetz, Tony Doupé, Ross Partridge, Lynn Shelton, Scoot McNairy, Gergana Mellin, Bret Roberts
Member Reviews
This is a steady movie, keeps you engaged, makes you think. I'm pleased.
I do not mind a slow movie when there is a point. Would I want to watch myself waiting an hour for my flight? This would have been a much better experience with tighter editing. Acting, photography, music was all very good.
I wanted her to sleep with the hunk ;). Tender movie. Fantastic cast.
Double up the Zoloft. If women are going to take over the movie industry, they'd better do a better job of it than this
Very human and realistic story with great acting. Did a great job of depicting that 'small town, dead end, trapped, going nowhere' type of feeling. Excellent job creating vib and atmosphere. Good & fitting music choices.