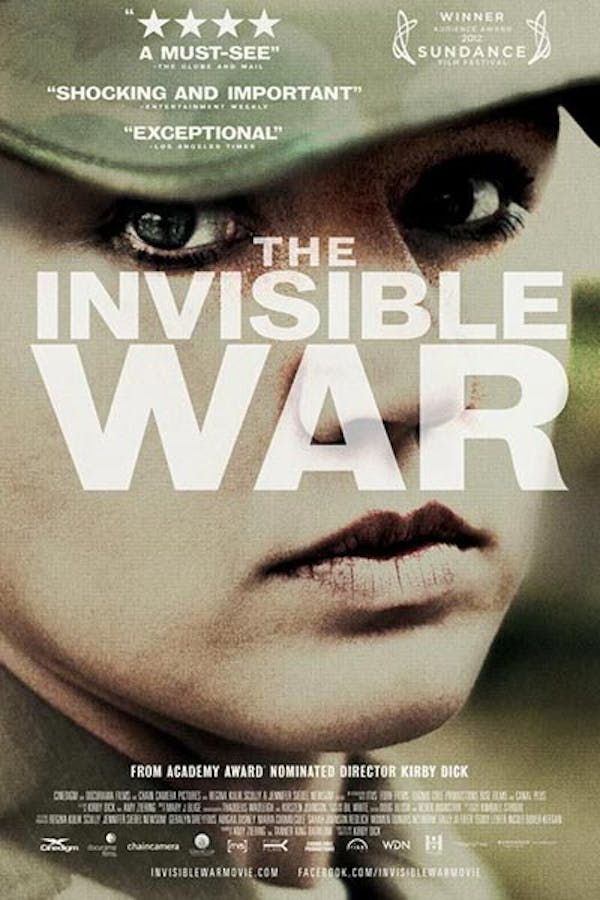 The Invisible War
Directed by Kirby Dick, Amy Ziering Kofman
A groundbreaking investigative documentary about one of our country's most shameful and best kept secrets: the epidemic of rape within our US military. Today, a female soldier in Iraq and Afghanistan is more likely to be raped by a fellow soldier than killed by enemy fire with the number of assaults in the last decade alone in the hundreds of thousands. Focusing on the powerfully emotional stories of several young women, the film reveals the systemic cover up of the crimes against them and follows their struggles to rebuild their lives and fight for justice.
Kirby Dick's shocking expose on the U.S. military's inability to address widespread sexual assault led to new laws to protect rape survivors and an Oscar nomination.
Member Reviews
Great documentary! Awareness must be bought to this horrible injustice. They absolutely should have purple hearts awarded to everyone of them!
Thank You for presenting this human rights film. We all need respect and love to thrive and to serve. I can imagine the perpetrators of sexual assault are also victims, if not by someone else they suffered, then by their own actions against themselves. The military is required to protect and serve, and must be respected. To disregard the health and safety within the ranks is a horrible travesty of the worse, hardest nature of serving together as brothers and sisters. There is no room for rape within it's ranks. The crime must be accounted for and justice required. I don't understand why the perpetrators are not hunted down. I think it's because the victims have had enough pain already and try their best to move on. I don't know. If it happened to someone in my family, what would I do? Excellent documentary. Thank you.
The incidences of rape in the US alone is .1%. The incidence of those who say they've been "sexually assaulted" in the US military is 25%! SA may not be exactly the same as rape (e.g. digital penetration vs penile penetration) but still, we're talking anywhere between 2.5 to 250 times more likely to be raped in the military as walking down the street in the US. Such a shame. Am I naive to believe that one of the things that can be done is for the people in charge at boot camp explain to the men that it won't be tolerated and to not shame their battalion (or whatever it's called) right when they first get in?
I have watched similar programs. Let t he men go to war. I as a woman from the 60's 70's 80's in active duty and reserve duty know the discrimination of women in the military alone without adding prejudicial men into the equation. I was in two combat units National Guard and got out as soon as I could as I did not want anything to do with war. This was in the 70's. I was also in active duty in 1963. Men were not welcoming then, either even in the medical field. IT is time for women to realize that combat will always be cruel to them. These wars with these countries now do not believe in women having any freedoms. The culture invades troops once you are there. As a woman dont go.